Do you want to be a nurse in New Zealand? If so, then you should read this article, and watch the YouTube video of which this article is based on. After doing so, you will realize that you don't need an agency to apply.
Everything you need to know about working as a nurse in New Zealand is found in the Nursing Council website of New Zealand, and this article highlights some of the most important details so that you can get a jump start into the application process.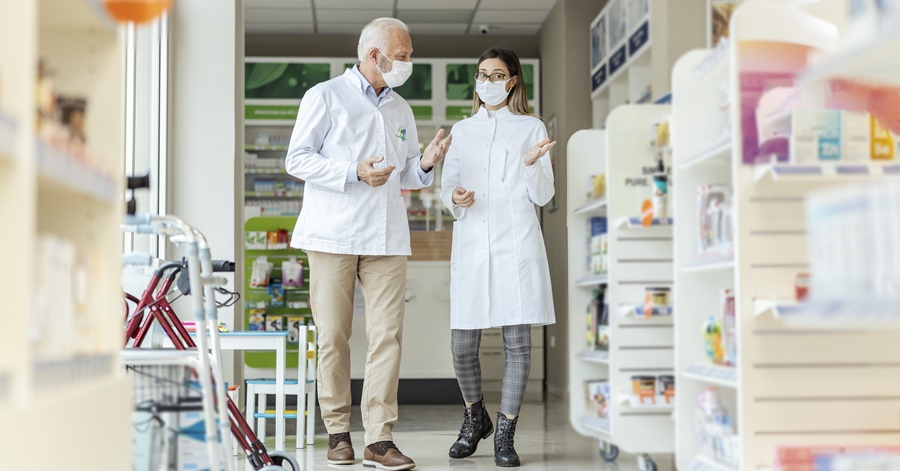 Disclaimer: The information posted here is based on the personal experiences shared by the OFW in the video below. Please let this post serve as a guide only. If you have specific questions, you may ask the OFW by commenting on their video on their accounts.
Applying as a Nurse in New Zealand Without an Agency
In a YouTube video entitled "How to be a Nurse in New Zealand? No Agency Needed!", OFW YouTuber Jericka Pring-Sunga talks about all the steps you need to take to become a nurse in New Zealand, as the title suggests. You can watch the full video below:
Basic Requirements
If you are a registered nurse, and want to live in New Zealand, then what are the requirements to be able to do so? Here they are according to Jericka:
Experience – you need to have at least two years, or to be very specific, 2,500 hours of nursing work experience within the last 5 years. This also means that you have to be a registered nurse while doing the job, otherwise that wouldn't count as nursing experience.
Passing English exams – For this, you can take the OET (Occupational English Test) or the IELTS (International English Language Testing System). There's a certain score that you need to achieve for you to qualify, and this will be discussed later in the article.
Identity – According to the Nursing Council of New Zealand, this requirement helps prove that you are who you say you are. Basically, this means that you have to have a passport. Provide them with a scanned and notarized copy of your passport.
More on Nursing Council Requirements
The requirements mentioned above are perhaps the most common ones, but more needs to be done. Also, in this section, the requirements will be discussed in detail, as mentioned in the guidelines you can find at the website of New Zealand's Nursing Council.
More on the English Language
You need to take and pass the OET or the IELTS to prove that you can communicate effectively with your patients or the people you work with, e.g. other health care professionals. As mentioned above, to pass the English test, you need to have a certain score depending on which test you take.
For OET, you need to have a minimum score of 350 for each band, while for IELTS, that's a score of 7 for each band as well. Another important thing to remember is that when you are taking the IELTS, you should be taking the Academic version of the test.
Now, if you don't pass one or more of the bands in the test you took, then you can retake them again until you pass. However, you can only take and pass the test as many times as necessary within one year of taking the test the first time.
There are some instances when you can request to not take the English test. One of these is when you have registered and practice as a nurse beforehand in one of these countries: USA, Canada, Ireland or the UK. However, they can still reject your waiver request, so it really depends.
Current Registration
You need to prove that you are licensed, or are a registered nurse in the Philippines. More importantly, you must show that you are currently registered at the time of your application. Also, you need to prove that you got a nursing education during college.
In the case of our YouTuber, she is a registered nurse in the Philippines where she graduated. She also worked as a nurse in the UAE for 8 years. If you have experience working as a nurse abroad as well, you also need to have a verification of good standing from the countries you worked in.
Nursing Qualifications
According to the Nursing Council website, you must have a nursing qualification that is equal, or compares to a Bachelor of Nursing degree in New Zealand. If you have this qualification, then you will be given a Level 7 at the NZQF (New Zealand Qualifications Framework).
Post Registration Experience
As mentioned above, you need to have 2,500 hours' worth of nursing experience within the last 5 years. If you don't meet this requirement, then you may still apply, but the recommendation for registration will not be a guarantee in this case.
Whatever the case may be, you need to have nursing work experience to apply. No nursing work experience means you are definitely not eligible to apply.
Fitness to Practice
For this, you need to complete an ICHC (International Criminal History Check), which can be done through the Fit 2 Work website.
In the case of our YouTuber, she had to do two ICHCs, one for when she was in the Philippines, and another for when she was in UAE. The rule is that over the past 10 years, when you have lived for more than a year in any country during that period of time, then you have to do ICHCs for each country you lived in.
Also, if you have lived in New Zealand for at least 6 months, maybe through a partnership visa, or you're working as a healthcare assistant, then you are required to have a Criminal History Check via the MOJ (Ministry of Justice).
Competent to Practice
In this part of the application process, the most important thing is the CAPs (Competence Assessment Programmes).
Before New Zealand registers you to become a nurse in the country, they have to know that you are competent enough for the job. You do this by taking the CAP, which is designed to prepare nurses who are registered in other countries.
By taking the CAP you become more competent at:
Knowing your role as a registered nurse in New Zealand
Understanding the healthcare context of the country.
CAPs take around 6 to 12 weeks to complete. Once you are already eligible to start working in New Zealand, or in other words, once you've received that invitation from the New Zealand nursing council, then you have 2 years from the date of notification to begin CAPs.
This means that you need to then find a school that offers CAPs. Once you complete your CAPs, you can then apply for an annual practicing certificate. Once you have this, you are then finally considered a registered nurse in the country, which then implies that you can apply for a job that only registered nurses are qualified to have.
For more information, you should visit the nursing council website of New Zealand.
The Registration Process
So those are the requirements. The next important question is, what is the registration process? Well, the registration can be summarized into the following 3 steps:
Apply to CGFNS International Inc. – The CGFNS is responsible for verifying your documents. You need to submit your credentials and documents here for the verification process. Then, just wait for their report.
The documents you need to submit are as follows:
Identity documents
Employment history
Education history
License validation
Language proficiency
In fact, these are just the requirements that are mentioned above. For some of these requirements, you have to go to your college or licensing body, submit a form you filled up, and then they will be the ones submitting what you need to CGFNS.
Another important thing to note is that your copy of the language proficiency test results should be notified, or certified as true, before you submit it.
Request CGFNS to send your report to the Nursing Council – 3 working days after submitting your documents, you will receive a report from the CGFNS. After receiving this report, you will then request CGFNS to send these documents to New Zealand's Nursing Council.
Next is to wait for an email that will invite you to proceed through the next steps of the application process.
Apply to the Nursing Council – The nursing council will assess your application and decide whether you passed the registration or not. It is also during this time when they will tell you that you have to complete CAPs. Through an email, they will inform you that you can now look for a school that offers this competency program.
Once you've found a school where you will do the CAPs, the next thing you need to do is a Criminal History Check. This ICHC is only valid for six months. It is likely that, once you found a school, they will tell you to do the ICHC 3-4 weeks before your CAP intake, as is the case of our YouTuber.
After registration, the Nursing Council will then ask you to apply for an Annual Practicing Certificate. This certificate will allow you to practice the nursing profession in the country.
Registration Costs
So how much do you need to pay for registration? Well, for CGFNS, you need to pay $300 (US Dollars) for the credentials verification service.
For Nursing Council application and processing fee, you need to pay $485 (New Zealand Dollars).
For the International Criminal History Check, you need to pay $149 (Australian Dollars). This is for each country you have been in over the past 10 years.
For the Competency Assessment Programmes (CAPs), this really depends on the school you enrolled in. In her case, she paid around 10,500 NZD. Some schools are way cheaper, while others are a bit more expensive. Probably around the range of 6,000 NZD to 11,000 NZD for CAPs.
As you can see, it takes the process of landing a nursing job in New Zealand is quite lengthy. Not only does it take money, it also requires a lot of your time and effort during the application process. However, once you get that dream job of becoming a nurse in one of the best countries in the world, then everything's worth it.