New Zealand is a popular choice among Filipinos wanting to work abroad. There are many reasons for this. For one, you can get a career and a life, and the country's work-life balance is one of the best in the world. For another, New Zealand is safe, secure, clean and beautiful, and so much more.
Also Read: What is the Monthly Salary of a Teacher in New Zealand?
So what are the most in-demand jobs in New Zealand? Do your qualifications fit these jobs? If you want to know the answers to these questions, then this article is for you. The information presented here is based on the country's immigration website, as shared by an OFW working there. Learn more about the most in-demand jobs in New Zealand below.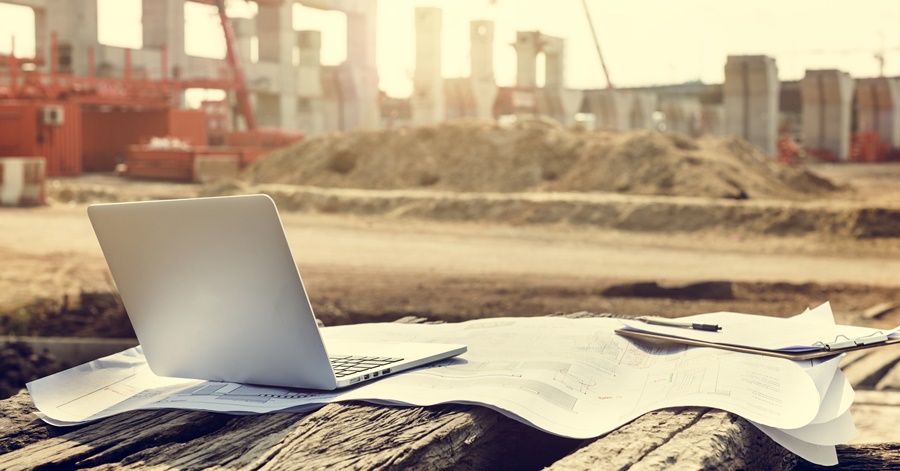 Disclaimer: The information posted here is based on the personal experiences shared by the OFW in the video below. Please let this post serve as a guide only. If you have specific questions, you may ask the OFW by commenting on their video on their accounts.
What are the Most Sought After Career Opportunities in New Zealand?
As mentioned above, this article is based on the information presented to us by an OFW YouTuber. That OFW has a YouTube channel aptly called Vicky in Kiwiland. If you want to watch the original video, just click on the link below. Also, visit her YouTube channel for more related content.
The YouTuber, Vicky is an OFW that is not affiliated with any agency that helps Filipinos move to New Zealand. In fact, she stressed that if you have any questions regarding the requirements or qualifications to work in New Zealand, she is not the right person to ask.
Instead, you can look up the information online, and especially try to visit immigration websites or web pages of reputable agencies. She got the information she presented in this video online, just to provide information regarding the most in-demand jobs in New Zealand to her YouTube audience.
1. Nurses
Nurses are in demand in New Zealand. In fact, aged care nurses, in particular, are the type of nurse which are highest in demand. As the population of New Zealand ages, the need for nursing care in the country continues to grow as well.
If you want to know what qualifications are need so that you can work in the country, then visit the immigration website by clicking here. In the website, you will also find the application requirements and other relevant information.
2. Psychiatrists
There is a shortage of psychiatrists in New Zealand, and the demand continues to grow. Most psychiatrists work in mental health services centers in communities and in public hospitals. As there are vacancies for this job all over the country, you have the liberty of choosing where you want to work and in how big a hospital you want to be in.
3. Science Jobs
New Zealand has a large number of internationally recognized research institutions. The research initiatives in the country continue to grow, and most employment opportunities from scientists are in applied research, especially those projects geared towards helping the country develop its economy.
4. Stenographers
One in demand job in New Zealand is court stenographer. On average, court stenographers earn a gross salary of around 103,000 NZD per year. In Philippine pesos, that's equivalent to around 3.6 million PhP!
5. Radiologists
New Zealand Immigration has a list of long term skills shortages, and in that list, diagnostic radiologist is one of them. In fact, the government is constantly trying to recruit skilled radiologists from other countries to work in New Zealand. Most radiologists end up working in either public or private hospitals.
6. Engineers
The demand for engineers can be seen all around the country, and especially in large cities like Auckland. Specifically, civil engineers are much desired in New Zealand for several reasons. One reason is that the government is increasing its spending on infrastructure like roads, wastewater management and more.
Different types of engineers in demand include the following:
Civil engineer
Mechanical engineer
Industrial engineer
Network engineer
Chemical engineer
And many others
7. Construction Workers
According to the New Zealand government website, the country plans to create around 6,000 new jobs related to construction until the year 2026. Auckland, in particular, provides the largest amount of new construction jobs, as the city is facing housing shortages.
Different types of careers that fall under construction include the following:
Foreman
Project manager
Quantity surveyor
And many more
If you have the skills and experience of doing construction work, and if you're planning on taking your skills to another country, then you may want to consider applying in New Zealand.
8. Information Technology Jobs
In general, the technology sector in New Zealand is quite advanced and state of the art. The country is home to many innovations, and is recognized around the world for its efforts.
If you are an IT expert, then your prospects of work in New Zealand are so diverse. In fact, you can land a job in almost any sector, such as wireless infrastructure, IT, payments, health, digital content and so much more.
Here are some IT jobs that are in demand right now:
Programmers
Test Analysts
System analysts
Software engineers
Software programmers
Security analysts
And more
9. Hospitality and Tourism Jobs
When New Zealand is open to tourism, you should definitely consider starting a career there. The hospitality and tourism industry in the country is, in fact, at par with international standards.
This industry has always been thriving, and will continue to thrive and be of importance to the country.
10. Farmers
Dairy farmers in particular, are in high demand in New Zealand. The country is big but the population is small. So there are many more sheep or cows than people. In fact, the ratio is that for every 6 sheep, there is only one person.
They need lots of dairy farmers to tend to the cows. In order to work in New Zealand as a dairy farmer, though, you need to have experience. In many cases, you need to have worked abroad, other than New Zealand, to qualify.
11. Teachers
New Zealand has one of the best educational systems in the world. It consistently ranks among the top 20 around the world according to many worldwide surveys. As a result, if you work as a teacher in New Zealand, you will be the recipient of global admiration, and you will hone your skills and become the best version of your teacher self.
12. Factory Workers
Factory workers are also one of the most needed careers in New Zealand. Given that the country has lots of businesses with factories always looking to fill in positions for that much needed work. They also look for people elsewhere such as the Philippines in order to employ and fill up the current positions for the job. There are some appealing benefits and opportunities if you work as a factory worker in NZ.
Also Read: How Much is the Salary of a Factory Worker in New Zealand?
Summary
There you have it. These are the some of the most in-demand jobs in New Zealand. For more information, don't forget to visit the link mentioned above. It will lead you to the skills shortages section of the New Zealand immigration website.