The Department of Foreign Affairs together with the Philippine Embassy in Wellington, New Zealand is currently investigating the reports of Filipino workers being exploited in the said country.
The embassy said in a statement via DFA Assistant Secretary Elmer Cato that they have reached out to the affected Filipino workers and coordinated with select OFW groups and NZ trade unions to address the various concerns raised by the workers.
The issue broke out after a study conducted by a New Zealand trade union and financially backed by the Industrial Relations Fund was released and reported on RadioNZ.
According to the study, an average Filipino construction worker earns an average of $16-$19 in US dollars per hour compared to a New Zealand native worker who is paid an average of $35 in US dollars.
Daily expenses and overall cost of living also make it difficult to send money back to the Philippines to support the workers' families. Most of the OFWs were made to think that the salary they signed up for in their contracts was the actual minimum wage in New Zealand.
The report also cited that the workers have deductions in their pay, and some need to be investigated for possible illegalities.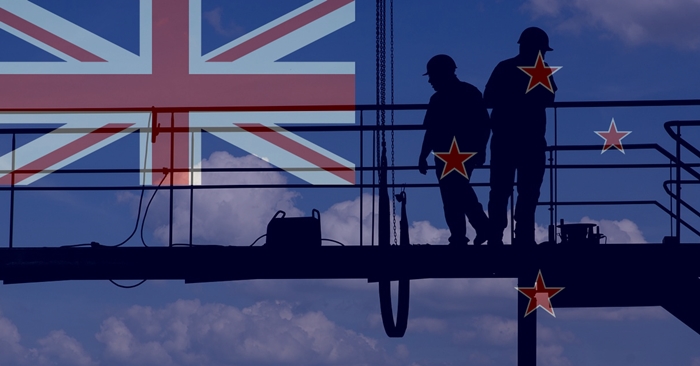 Difficulties Plague NZ Filipino Workers' Living and Working Conditions, Report Cites
Aside from the expenses, the study also reports uncertainties in the employees' work hours. Some respondents shared that they were not immediately able to work and get paid for a couple of months after arriving in New Zealand regardless of what their contract stipulations are.
The OFWs pay a lot of money for immigration processing, thus they arrive in the country with heavy debt and adds to the barrier of eventually bringing their families permanently to New Zealand. Permanent residency also requires that the applicant meet the income categories set by NZ.
Living conditions are also questionable as a typical setup would be for a house to be shared by several workers. It was reported by one of the respondents that 16-20 people were placed in a 4-bedroom house but each one paying a fee for a 2-person room.
Cato reiterated what Philippine Ambassador to New Zealand Jesus Domingo has reminded the Filipinos, which is to make sure that offers given to the workers while in the Philippines are genuine and do not have any misleading details.