Are you interested in working as a teacher abroad? Well, one of the countries you can apply to is New Zealand. While traditionally, many Filipino teachers choose to work in such countries as the U.S., Canada, Thailand, or Japan, one should really try to work in New Zealand. After all, in general, and across all standards, it is one of the best places to live and work in.
Also Read: How Much is the Salary of a Factory Worker in New Zealand?
Indeed, there are many Filipino teachers already working abroad as this is one of the most in-demand jobs in New Zealand. If you want to be like one of them, then you should know the steps during the application process. This article features the information shared by a Filipino teacher working in New Zealand through her YouTube channel. Among others, she shares in detail the application process which led her to become a Year 7-10 teacher in the country.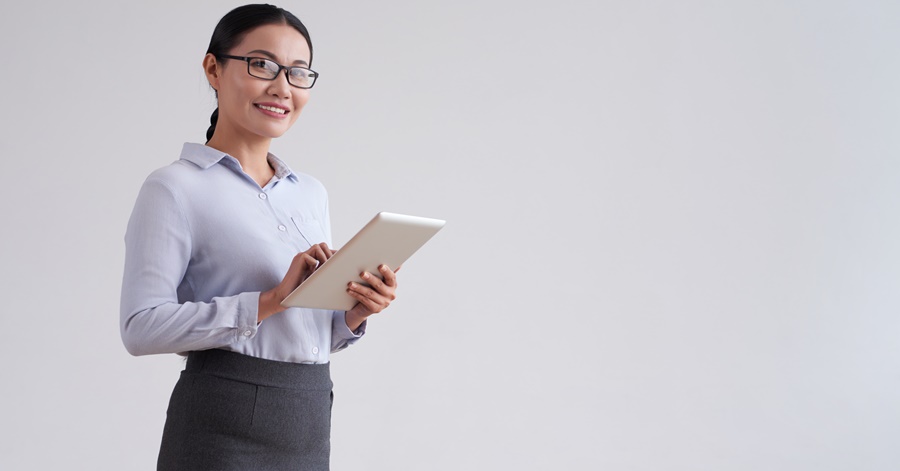 Disclaimer: The information posted here is based on the personal experiences shared by the OFW in the video below. Please let this post serve as a guide only. If you have specific questions, you may ask the OFW by commenting on their video on their accounts.
As mentioned above, this article features an OFW working as a teacher in New Zealand. You can visit her account, "Meechikay Channel", and watch the full video by clicking on the link below:
What she shared is just based on her experience. There are two processes on how to become a teacher in New Zealand:
Study to get the qualification. This qualification is based on New Zealand
Discretionary pathway for overseas teacher
We belong to the second process.
Discretionary Pathway
So how does the discretionary pathway work?
All of your qualifications will be assessed if they are comparable with New Zealand's framework. There are several documents that you need to fill up and gather.
These are the documents you need:
NZQA Assessment Report of your Qualification
Explanation of the practicum
Evidence of teaching service
Language proficiency
Appraisal and induction
Professional development
NZQA Assessment Report of your Qualification
Certified copies for each of your qualifications. (Bachelors degree, Masters degree, etc).
Explanation of the practicum – these are documents from your field study and practicum. This should include the length, age of learners taught, and the type of institution where you completed your practicum.
Evidence of teaching service – this should be provided as well. If you have any significant documents in the teaching service, you should explain them. For example, if you had maternity leave, you should explain why you have a year gap wherein you were unable to teach.
You should also include what type of institutions you had teaching service. Whether, primary, secondary, or college, or University. You also need a certificate of employment. This should be stamped or sealed.
Language proficiency – this is evidence that you meet a certain language proficiency requirement for teachers who want to work in New Zealand. This requirement is provided by the teachers' council and can change over time. So you need to get updated on this.
For this particular requirement, you need to take the IELTS. Moreover, you should also get a certificate on mediums of instruction from your practicum and field study. You can also get a similar certificate from the secondary school where you graduated in.
Appraisal and Induction – this is evidence of a supervised program of induction or mentored teaching. For this, you need to provide evidence of appraisal, documentation, lesson observations and performance management of documentation, reviews related to your teaching experience within the last five years.
These are your teaching evaluations from the school where you worked in. These also include the lesson observations or the comments of your mentor teachers. You should add these as well in certified photocopies.
Professional development – these are pieces of evidence of continuing education for professional development. These include all the workshops, seminars, in-house training, courses that you have undertaken since gaining your initial teacher education qualification.
So ever since you graduated from your teacher education course, you should provide all the seminars and training certificates you attended. The longer the hours, or the more seminars you present, the better.
Support from professional leaders – these are the testimonials or references. These documents should have official letterheads, and they should be signed and dated. These testimonials should be written by the principal or center manager. Testimonials can also come from senior teachers and should be recent within the last 10 years. Similarly, you can also submit a recommendation letter from your practicum teacher.
In the case of our YouTuber, she asked for recommendation letters from her cooperating teachers and her headteachers and bosses from the education department. In the video, she showed an example of what a letterhead looks like. The letterhead shown in the video shows a logo of the Department of Education at the right side, words in the middle, and a logo of the school on the left.
A current copy of your curriculum vitae – this is also known as a resume, or CV for short. The resume format you should submit is different from the one we are used to in the Philippines. For one, your resume should be short. You won't impress them with a long resume; make sure to only include only the relevant information.
A sample template for the curriculum vitae can be found in the description of the video. The format depends on what kind of CV you are creating, and in a link in the description, you can access many different kinds of formats, as well as a guide on how to describe your skills in your CV and many other tips.
NZQA
Once you've gathered all the documents you need, you can now proceed to the next step. This next step is to create an account at the NZQA website, or the New Zealand Qualification Authority. Through this account, you can apply for the IQA or the International Qualification Assessment.
As a listed summary, here is what you need to do in this NZQA stage of your application:
Create an account at the NZQA website
Upload scanned copies of all your relevant documents through your account.
Wait for the confirmation that they have received your documents.
NZQA may ask you for other documents you need to submit; do comply.
You will then be asked to send hard-certified copies of your documents to the NZQA postal address.
In this stage, your qualifications will be assessed. All the documents that you obtained from the Philippines will be evaluated to know whether they are comparable to the standards put in place by the New Zealand government.
For this, you need to provide scanned copies or soft copies of all your documents. You will then be uploading these documents through your NZQA online account.
You will then wait for the confirmation that they have received your soft copies. This confirmation will come via email from the NZQA. After this confirmation, they will ask you to courier all the hard-certified copies of your documents to the NZQA postal address.
In that confirmation email, NZQA representatives may also ask you to provide other documents, including those that may help verify the others you already submitted.
As you can see, all communication is through email. Therefore, it is really important to have an updated email address. Or in other words, you need to constantly check your email so that you don't miss out on their replies.
NZQA Sample Assessment
In the video, she showed the printed email that she received stating that her application is already okay. Included in the email are the details of the assessment outcome for all the documents she uploaded to the NZQA website.
In particular, here are some of the contents of the email:
Explanation of assessment outcome to education
Further details on which degree in New Zealand yours compare
In the email, they stated that her bachelor of secondary education from Ateneo de Naga University in the Philippines has been compared to a bachelor of teaching, bachelor of science degree at Level 7 in New Zealand.
This implies that her qualification is substantially similar to the New Zealand qualification listed in the assessment outcome. Moreover, her bachelor's degree qualifications from the Philippines typically contain a number of general education courses not related to the major subjects being studied.
This is the case with your bachelor of secondary education and is the reason that your five-year degree has been assessed as comparable to a four-year qualification in New Zealand. In New Zealand, they don't have a five-year degree, but a 3-year bachelor's degree, and a 4-year bachelor's degree as well.
Once you have this, you will then receive another email from the International Qualification Assessment that you applied to online. So what does the IQA email contain? Here's what was seen in the email she received:
Name
Application number
Comments regarding which learning year outcome fits you well once you start teaching.
She mentioned that in the email, her comments are as follows: the New Zealand Qualification, used in the assessment outcome, offers a specialization for teaching Year 7 – 10. Since her qualification from the Philippines is a bachelor of secondary education, this was honored and she was allowed to teach at the secondary level in New Zealand.
There you have it. To work as a teacher in New Zealand means you have to go through a rigorous and tedious application and evaluation process. Once you make it through, the rewards of being a teacher in one of the best countries in the world definitely more than makes up for it.