One of the most in-demand professions in Canada is teaching. This is true in many, if not all of the provinces in Canada. One great thing about being a teacher in Canada is the fact that the salaries are quite attractive, and at the same teaching is generally a highly regarded profession in the country.
Aside from the high salary, teachers enjoy lots of benefits, including employment insurance, sick, parental, and compassionate leaves, and so much more. If you are a teacher in the Philippines, and especially if you have several years of experience under your belt, then you may want to consider bringing your skills and talents to Canada.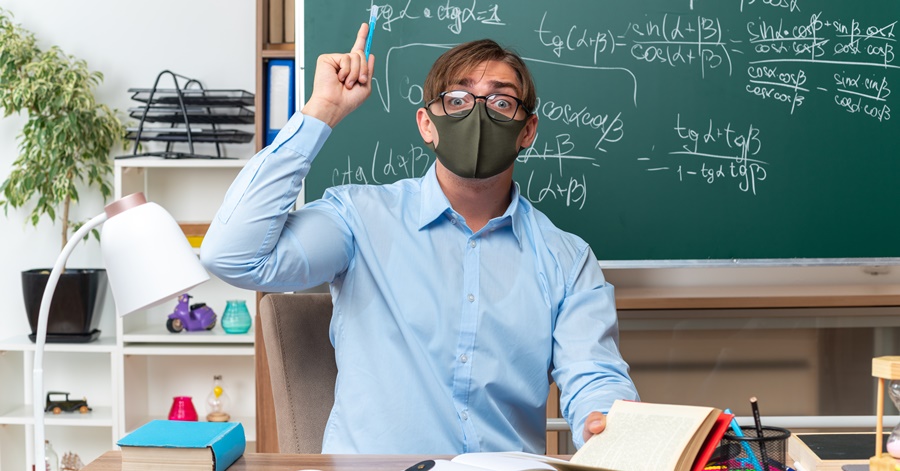 Disclaimer: The information posted here is based on the personal experiences shared by the OFW in the video below. Please let this post serve as a guide only. If you have specific questions, you may ask the OFW by commenting on their video on their accounts.
The information presented in this article is given by a YouTuber whose channel is called "Rhod's Channel." In this video, he specifically talks about what it takes to be an early childhood educator in Canada. You can watch the full video below:
Someone private messaged him and asked him regarding how to become a daycare teacher in Canada, also known as an early childhood educator. This viewer saw one of his videos that mentioned him being a licensed early childhood educator in Canada.
Having Teaching Experience Helps
In previous videos, the vlogger mentioned that he taught for 10 years as a world history teacher at a DepEd high school in the Philippines. At the same time, he also became a guidance school counselor at the high school department for two years. In other words, he has a background in teaching and he graduated in a bachelor of science in secondary education, major in social sciences.
When he arrived in Canada, his first job is in the food industry as a customer service representative. He also became a cashier and spent a lot of time in the food industry. As a customer service representative, he decided to work out his papers and become a licensed early childhood educator because that's what he saw as his potential while processing his getting a license at the Ministry of Education so that he can teach in elementary or high school.
The Route to Becoming a Teacher in Canada
If you want to teach in Canada, then chances are you might have the same experiences as our YouTuber. This is what he had to go through to become a full time, licensed educator in Canada:
Arrive in Canada and begin working with jobs that are not related to teaching.
Prepare your papers, including your education credentials and teaching experience back home in the Philippines.
Submit these papers through the World Education Services (WES) website.
WES evaluates the papers and gives the decision and assessed documents to the Ministry of Education in Canada.
If successful, the Ministry of Education gives you a license to teach in a particular province in Canada.
He saw this opportunity that is easy for him because all of his papers in the Philippines were accepted in Canada. In other words, his education and work experience was recognized and essentially deemed useful to be an effective teacher in the country.
When he was accepted in the YMCA in Regina, they asked for his license and asked him if he has a background in teaching or if he has a background in handling special cases, such as children with special needs. They took him and encouraged him to work out his papers.
They also told him to get all of his work-related papers in the Philippines. Through the WES, he was able to get an assessment of these papers. He submitted these papers to the Ministry of Education, in the Early Years department. He also submitted his documents as a teacher from the Philippines directly to the Wes.
The WES then assessed his papers, and after the assessment, they then gave the decision or assessed documents to the Ministry of Education. After that, he was given a license in Saskatchewan.
Maybe the process is different in other provinces in Canada, just like in D.C. or Alberta, they may follow a different process, but he thinks that its still the same since he knows all papers will still go through the WES to the Ministry of Education.
It's a long process according to him. It usually takes around 2-3 months. If you just learn how to be patient, though, that's not really a long time. After that time, you will finally get a license to teach at Early Childhood Facilities at Regina, Saskatchewan.
When he got his licensed, he was luckily accepted as a full time teacher. He is now handling students with special cases, or those with special needs. That is his current job right now. At the same time, he is also handling groups.
Being a Licensed ECE
As a licensed ECE (early childhood educator), it feels good to know that what he learned and had experience for in the Philippines is being used in Canada.
He says that teaching is his passion and is what he really knows how to do as a profession. That's why even if he is already in Canada, he still has this skill, and he is now teaching kids.
Some people are asking, can you be an ECE even if you don't have a license? The answer to this question is Yes. However, the problem with that is that later on, your development in the work place will be difficult. It's hard to rise up the ranks. So if you have papers in the Philippines as a former teacher, or if you are lined up to become a teacher, you should have an ECE assessment so you can have a license.
Once you have that license, you will then slowly have a salary increase. Unlike if you don't have a license, then your salary will stagnate. That's why, if you have plans of settling on becoming an early childhood educator, it's best to get a license from the Department of Early Years of the Ministry of Education.
In other words, having a license ensures that both your professional development and your salary will increase.
License Levels
So what are your plans after getting a license? Well, in Canada, there is such a thing as the following levels:
License Level 1
License Level 2
License Level 3
Our vlogger is currently working on having a license level 3, so that professionally he will grow. According to his initial assessment, he still needs to go back to studying again because he lacks some education credits.
It will probably take him around 1 to 2 semesters to complete this, but he says its okay since it's just for his professional growth or professional development. He's trying to get to License Level 3 because, alongside professional growth is growth when it comes to income.
In other words, the higher your license level is, the higher your salary is. This is the same for that in the Philippines. That's why he advises teachers in the Philippines who are still passionate about teaching to apply in WES so that they can have their papers assessed and sent to the Ministry of Education in Canada, and they will have a chance to teach there.
Applying Even if You Don't Have a Background in Teaching
What if you don't have a background in teaching, but you still want to become a teacher in Canada, is that possible? Well, according to the Vlogger, it is still possible if you complete the following steps:
Ask your previous employer for a referral.
Go to the Ministry of Education and have your referral assessed.
The Ministry will suggest courses you need to take.
Look for schools that teach these courses and enroll.
Be patient; you will be studying for several months.
If you complete all three courses, then you can proceed with further steps to getting a license.
Well, you can still get a license to teach. If you don't have a background in teaching but you really want to teach, or if you want to get engaged in the early childhood education system in Canada, you can do so.
What you need to do is to get a referral from where you work. Then, go to the Ministry of Education, have your referrals assessed, then they will tell you which courses you need to take. At the same time, you will go to the polytechnics or Universities that offer Early childhood education courses so that you can have knowledge about this field.
It's going to be a very lengthy educational process for you, since you will be getting subjects such as ECE 1, ECE 2, and ECE 3, among others. However, Filipinos are known to be very hardworking when it comes to studies, so this will be easy for you.
In fact, the Vlogger says that he knows a lot of people who don't really even have a background in teaching kids or those in Early Childhood Education. What they did was they really took level 1-3 courses. This way, they became licensed to teach at the ECE system in Canada.
It's a huge privilege to be licensed. As mentioned above, with a license, you will grow not just professionally but also in terms of how much you can earn.
If you are passionate about teaching, then you have a drive to teach and help your students learn. You can then use this passion to become the best teacher you can be. This will then open doors of opportunity for you, including getting a chance to teach in Canada.
There you have it. I hope this article and the video in which this article is based in encouraged you to try out the teaching profession in Canada. While the salary of a teacher is not the highest you can have; there are many other professions that pay higher, but if your passion is in teaching, then this is definitely the way to go to have a fruitful and meaningful life.