Do you want to apply as a caregiver in Canada? If so, you may want to learn more about these new 5-year pilot programs offered by the Canadian government. These programs are ideal in so many ways, and in this article, we will look into how you can apply and what the qualifications are.
Canada is definitely one of the best countries to go to for work and living. It is one of the most open countries in the world for immigration. The government believes that the more people they can encourage to come in to work, the better it is for the Canadian economy.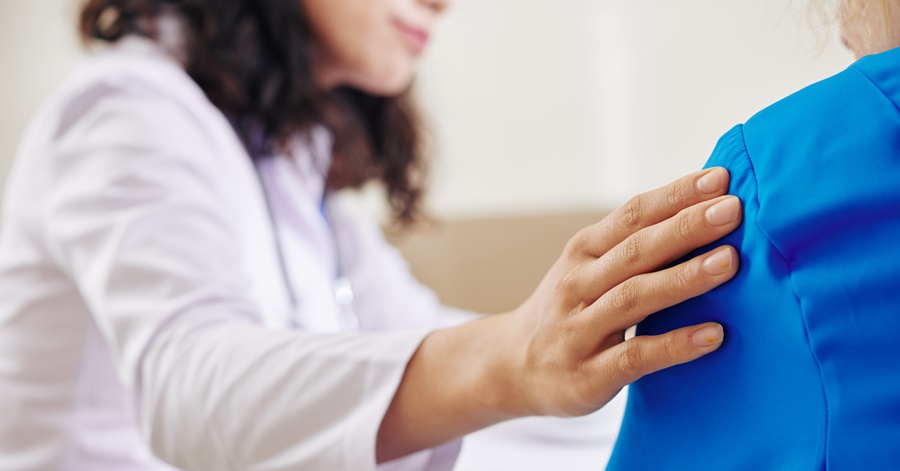 Disclaimer: The information posted here is based on the personal experiences shared by the OFW in the video below. Please let this post serve as a guide only. If you have specific questions, you may ask the OFW by commenting on their video on their accounts.
New Pilot Programs Help Caregivers Get Work Easier in Canada
The information presented in this article is shared to us by an OFW YouTuber through his YouTube channel, Rhod's Channel. In this video, he talks about two pilot programs by the Canadian government specifically for caregivers who wish to work in the country. Check out the link below for more information:
Rhod was inspired to make this video on YouTube because a lot of his viewers working as OFWs in other parts of the world are interested in a certain caregiver program in Canada.
Many are interested to know how they can work in Canada through this particular caregiving program. In the past, there used to be one such program but this doesn't exist anymore. It has been replaced by two programs called:
Home Child Care Provider Pilot
Home Support Worker Pilot
These five-year pilot programs are aimed at helping qualified caregivers and their family members come to Canada to work there and become permanent residents.
One great thing about these pilot programs is that there is no LMIA option which could hinder applicants wanting to go to Canada. LMIA stands for Labour Market Impact Assessment and is a document that employers can apply for to determine if there is a need or no need to hire foreign workers.
This is a win-win situation for both OFW caregivers and employers who wish to employ caregivers or child care providers coming from outside Canada.
More on these Caregiver Pilot Programs
So what are the qualifications to being able to avail of the Home Child Care Provider Pilot or Home Support Worker Pilot programs?
Well, according to the Canadian government website which you can access by Googling both pilot programs, there are two main criteria you need to meet to qualify. These are:
Education
Official language proficiency
Aside from these qualifications, you are also required to present proof that you have the following:
Minimum of twenty four (24) months of qualifying Canadian work experience – However, this is not necessary if you have work experience outside Canada.
A job offer and the ability to perform the work
Home Child Care Provider vs Home Support Worker
To qualify for these pilot programs, you need to have qualifying work experience either as a home child care provider or a home support worker.
So what is the difference between the two professions? Well, a home child care provider is responsible for taking care of a child or children of a family that hires them to do so. They usually stay in the house of the family, where they will spend most of their time catering to the needs of the children. According to the Canadian government website, experience as a foster parent doesn't count as home child care provider work experience.
Meanwhile, a home support worker is responsible for taking care of the elderly in a family. They also provide care to persons with disabilities. The website further states that experience as a housekeeper doesn't count as home support worker experience.
Start of the Application Process
To start the application process, you need to click on this link: Child Care Home Support Worker
The website will serve as a guide to help applicants know what documents they need to prepare, tests they need to take, and many more.
At the start of the application process, the website will guide you to determining which of three categories you belong to in terms of work experience.
You don't have any qualifying work experience
You have some qualifying work experience, but less than 24 months
You have 24 or more months of qualifying work experience
The last two categories are specifically for those who already have caregiver experience in Canada. However, in the video featured in this article, the YouTuber focuses on applying for these pilot programs while you're still in the Philippines and you have absolutely no experience working in Canada.
Is this possible? Is it possible to qualify for these pilot programs even if you don't have work experience in Canada, as the last two categories imply? Well, the answer is yes. In this case, you belong to the first category. The one that says "You don't have any qualifying work experience."
This doesn't mean you have no work experience as a home child care provider or home support worker at all. This only means that your work experience is one outside Canada. So this category applies to OFWs outside Canada as well as workers that are in the Philippines.
Having No Qualifying Work Experience
Even if you don't have qualifying work experience in Canada, you are still able to enjoy both pilot programs in a different way. In fact, you can now use the Home Child Care Provider Pilot or the Home Support Worker Pilot programs as a way to apply for a permanent residence. This is, of course, provided that you are eligible by meeting the requirements.
So how does the process work? Here are the steps:
First, you need to choose which pilot program you want to apply in. This, of course, depends on whether you want to be a home child care provider or a home support worker.
Second, you need to submit both your permanent residence application and work permit application. You have to submit both together.
Third, you have to wait for their evaluation on whether you qualify or not. If so, then you will get a temporary work permit from the government of Canada. The great thing about this work permit is that it is an open work permit which allows you to work as a caregiver for any employer.
Fourth, you will then have to work for at least 24 months; by the end of this period, you will then qualify for a permanent residence. You need to send proof that you spend all this time at work, then the government will decide whether you qualify for permanent residence or not.
So what about bringing your family to Canada through this process? Well, the good news is you can do so. Your family members are eligible to come with you to the country. If you want them to work or study in Canada, then you have to include, in your application process, their study or work permit applications.
Educational Credential Assessment (ECA)
You need to have the ECA from an organization that is approved by the Canadian government. An ECA is used to check that your educational credentials, such as your certificate, diploma, degree, etc., are equal to at least one year of post-secondary education in Canada.
So how can you get an ECA? Well, you can have your school credentials assessed through one of the following organizations.
International Credential Evaluation Services
International Qualifications Assessment Service
World Education Services
International Credential Assessment Service of Canada
Comparative Education Service – University of Toronto School of Continuing Studies
You have to check out the website of these organizations so that you will know what documents they need from you, how much you have to pay and how long these assessments take.
Out of all the five organizations mentioned above, he said that the most popular among Filipinos is World Education Services or WES. Because of this fact, you may want to consider choosing WES as well.
Work Experience
Once you're in Canada for that 24 month work experience you need, be sure that you are always aware that you hold an occupation-restricted open work permit.
An occupation-restricted open work permit implies that you should work as either a home support worker or a home child care provider. That is, these are your only choices of work in Canada. You shouldn't do other jobs.
Since it is an open work permit, that means you can work for any employer. For example, if the family you are working for gets bankrupt, or if the family can no longer employ you, or they no longer want you around because of some disagreement. These things do happen, and it's just great that the government provides you with an open work permit so that you can find another employer immediately within Canada.
If you choose to leave your current employer and find another, you can always do so. You don't have to get a new job offer or new work permit. In addition, your family members can go to Canada as well, through a study permit or an open work permit.
Moreover, as mentioned above, your employers can hire you right away if they want. They don't have to get a Labour Market Impact Assessment. This is less of a burden for both parties; you and your potential employer. In fact, they can save as much as 1000 CAD, which is what his former employer said is the price of getting an LMIA.
Eligibility
You can apply for both the Home Child Care Provider Pilot or the Home Support Worker Pilot if you meet the following requirements.
You should have a job offer. Specifically, this job offer should be valid and authentic. Among other things, the job offer should contain the following details: restrictions, insurances, salary, benefits and allowances, terms and conditions, duration of work, and more.
You should be able to do the job. This means that you meet all their requirements, trainings and experiences.
You should have the right language level for the job. According to the YouTuber, you should have at least CLB (Canadian Language Benchmark) 5, and that this is a level that is very easy for us Filipinos. You should study and prepare hard for the IELTS though, so you can get this score or even higher.
You should meet the educational requirements. As mentioned above, your education should be equivalent to at least one year of post-secondary education in Canada.
You should be allowed to enter Canada. This means that you should be admissible, without cases, no problems with the papers you need to get in, and more.
You have plans of living as a permanent resident in Canada, provided it is outside Quebec. The rules and regulations in Quebec are different.
How to Apply
In the website link above, you can see a How to Apply section, where the first thing it asks is to choose whether you are applying from outside Canada or inside Canada. Of course, you will choose outside Canada.
By choosing this option, that immediately implies that you don't have experience working as a home child care provider or home support worker in Canada. As such, you need to comply with the following steps.
Get a valid job offer. Your employer should give you the Offer of Employment IMM 5983 for you to sign. You should also include this document in your application.
Get the instruction guide. You can download the forms you need to fill up, along with a guide as to how to fill them up correctly.
There you have it. If you want to work as a caregiver in Canada, then you should definitely check out these new pilot programs. As you have read, there are many advantages to applying as a caregiver through these programs. You can even bring your family to the country, so that your life as an OFW will be less lonely and more meaningful.