Filipinos are known to be hard workers. This is what makes them the preferred nationality when it comes to laborious work, such as in engineering, construction and farming overseas. Interesting enough, this applies to even some (if not most) of our Pinay kabayan abroad.
READ ALSO: Most In-Demand Jobs in New Zealand
In this video, we will place the spotlight on our Pinay kabayan, Jenn, who works as a dairy farmer in New Zealand. Yup, you read that right: A Pinay dairy farmer working in New Zealand. We believe that every job has its own perks as well as challenges, but if you'd like to see whether working as a dairy farmer is also something you'd want to consider as work abroad, then keep on reading.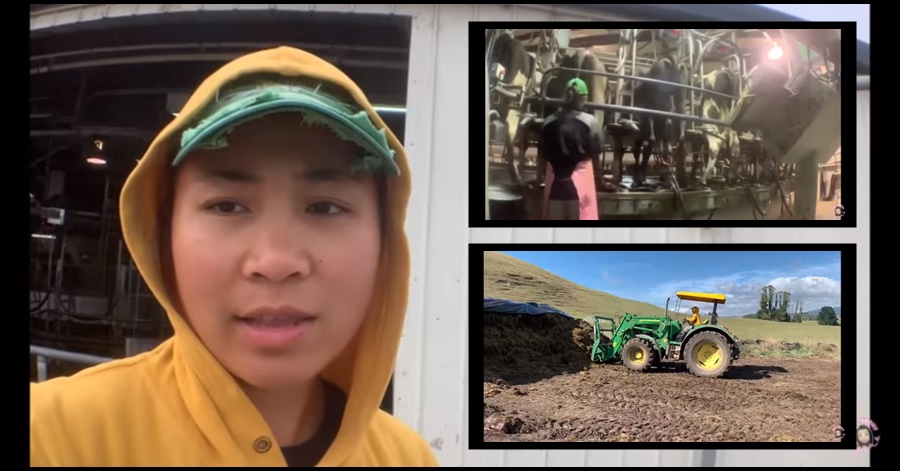 WATCH: What's A Day in the Life of a Pinay Dairy Farmer in New Zealand Like?
New Zealand is known for its scenic landscapes, mostly breath-taking rolling hills and vast prairieland. Of course, when there's this much land, you'd think there has to be lots of animals roaming around. And yes, that is correct. In fact, the Pacific island country has an estimated 80,000 species of wildlife native to them.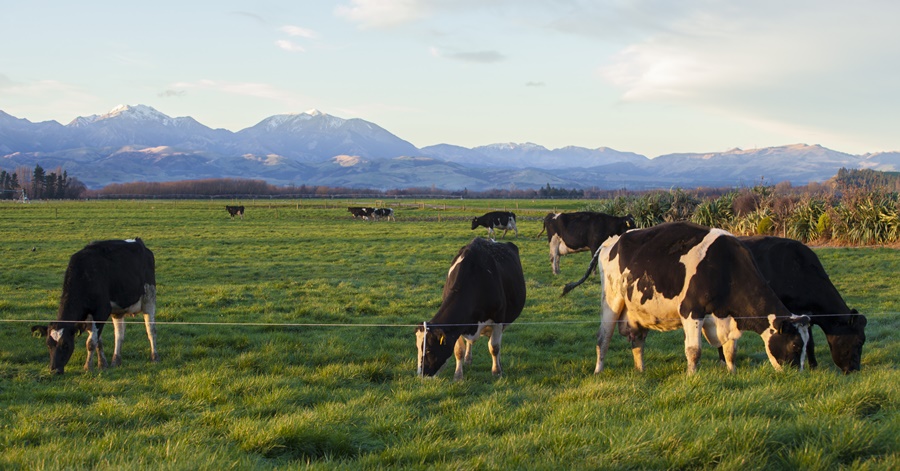 With this in mind, the top industry in this country is agriculture. Specifically, pastoral farming and horticulture make up most of this 10.6-billion industry, which contributes 5% to the country's gross domestic product (GDP).
This brings us to our featured vlogger-kababayan, Jenn, who currently lives and works as a dairy farmer in New Zealand. In one of her video uploads on YouTube, she shares what a typical day in her life as a dairy farmer looks like. Let's get to know more about what a dairy farmer in New Zealand does in a typical day…
Disclaimer: According to Jenn, the reason she documented a day in her life at work is to, first and foremost, inspire and help others.  She said, "I know we don't have the same job and each of us are fighting our own battles in life but I just want to inspire other people to not just work hard but try to enjoy, savor the moment and SMILE despite of hardship and I can assure you that you'll never feel as if you are working a day in your life. SMILE to inspire others."
WATCH THE FULL VIDEO HERE:
Indeed, all jobs are different. But what we also want to highlight here is how jobs differ from one place to another. So, a farmer in the Philippines may do things differently from a farmer in New Zealand. Life may also look quite differently. And by understanding these things, we'll get to see the challenges and successes of each person in a different (if not in a more realistic) light. So without much further ado, let's get right on to Jenn's work:
Jenn shared that they start their day really early for work. Of course, on some days they wake up earlier than others. But in her video, she wakes up at dawn (before 4-ish) and heads over to the farm. You'll see that it's still literally dark when she gets there, and she's already got lots of work waiting for her.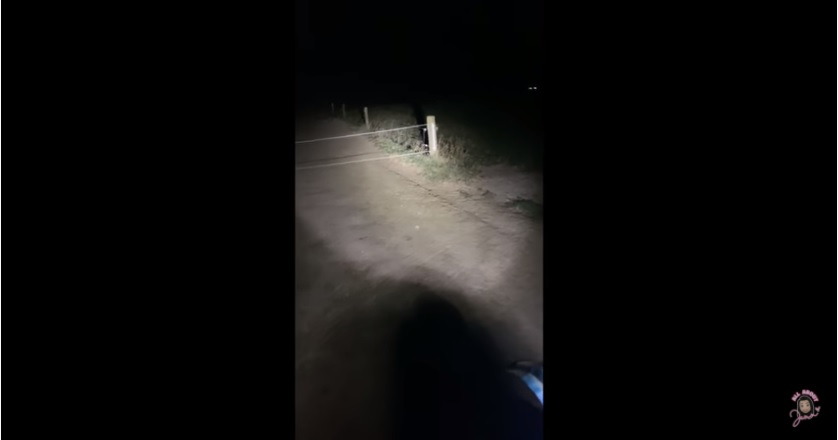 The cows are freely grazing in the pastures early in the morning, so they can do their thing – mainly eating and roaming around for more food and then dumping after. We're quite sure that's pretty much what every cow does, right?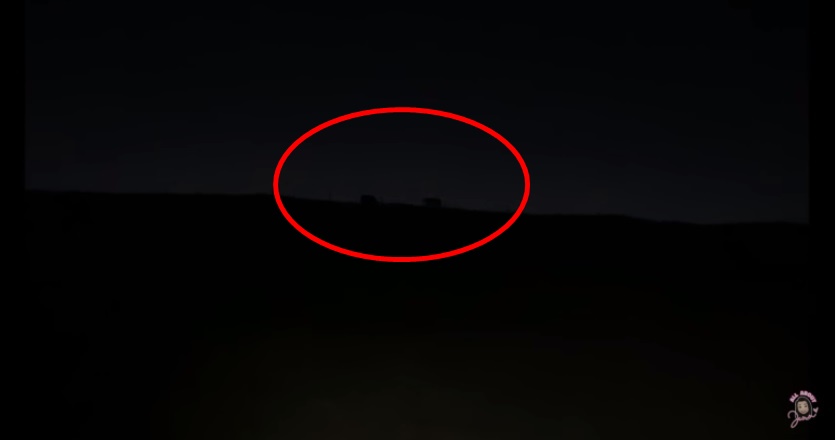 So Jenn makes her rounds in the field to see where the cows are. In a little while, she will gather them round in the yard to prepare them for milking. Do note that milking may be their main task, but is not the only thing they have to do as dairy farmers.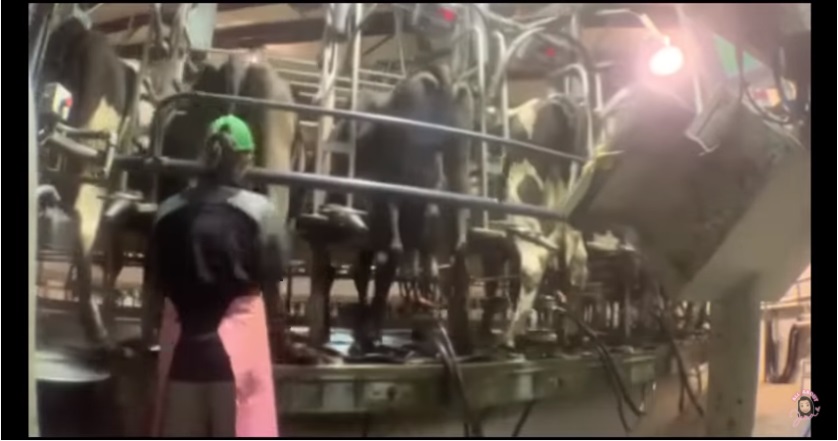 There's also the part where they have to tend to the cows, meaning, to feed, clean after, and keep them well-maintained. And then, they also need to do farm work, like fixing the gates, riding the tractor to mow, move mulch (compost), and carry cattle feed (hay or fresh grass), and replenish supplies. Truly, it's a full day's work.
In the video, you'll see that almost half of the day's work as a dairy farmer is completed in the morning 'til lunchtime. In fact, Jenn's breakfast was some kind of a break from work – not really the first thing she does before she goes to work. And she just makes coffee and grabs something quick to eat in 30 minutes (or less) at around 7 am.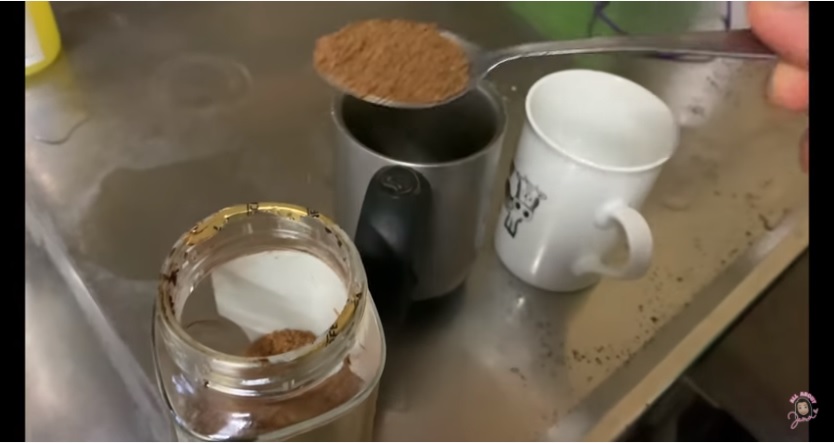 Jenn rounds up the cows on her motorbike (how cool can you get, right?) to lead them inside the yard (fenced area). Once they're all taken in and accounted for, she has to prepare and clean the equipment inside the shed (processing area), where the first milking will take place.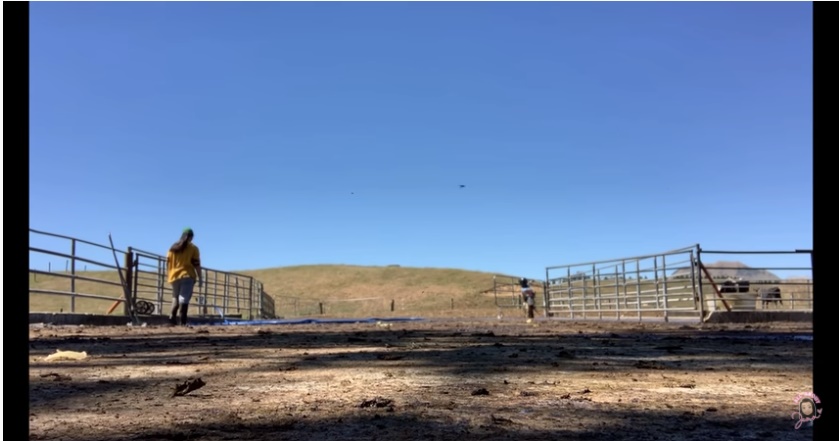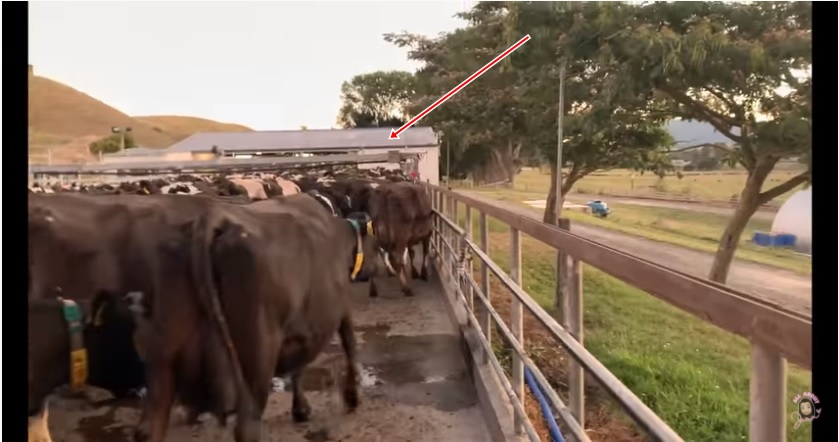 Do note, however, that milking nowadays – at least in most farms in New Zealand – is already machine-powered. So they would just have to hook them into these machines and the milking quietly and efficiently takes place.
While the cows are left to themselves in the shed, you'd think that Jenn could enjoy some time to herself or relax, but no. This farmer knows that there's plenty of work to be covered and there's no time to slack off.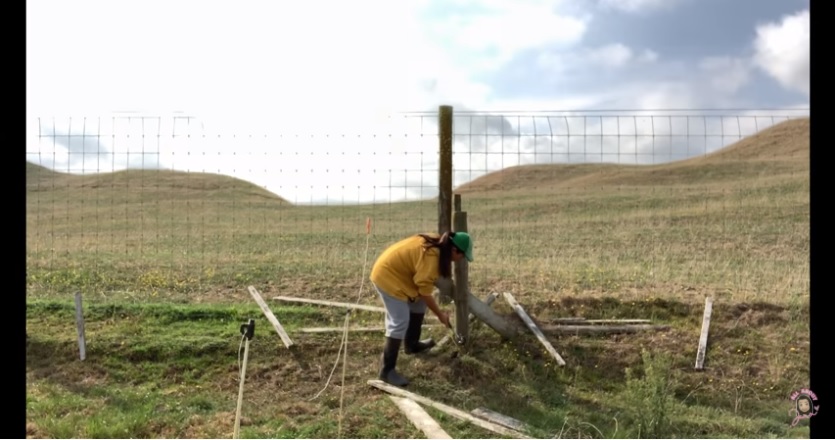 She goes on to do yard work (cleaning and checking the area before fixing stuff that might need fixing like the fence) before replenishing their supplies.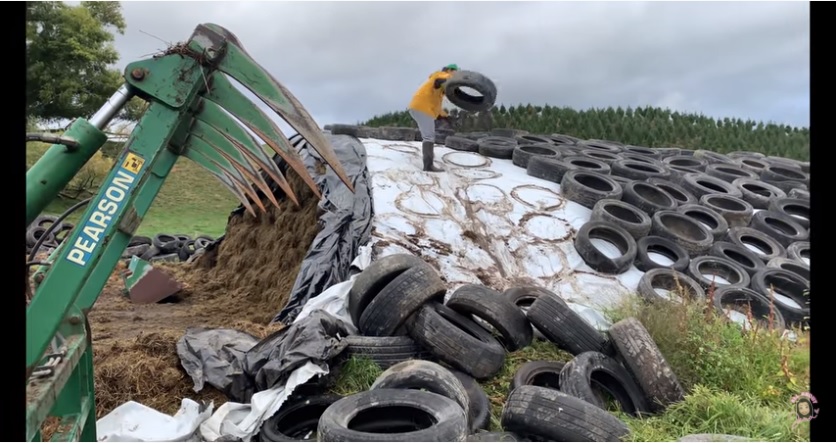 In the video, you'd also see Jenn lifting huge tires that cover the cattle feed before loading it into the tractor and then bringing it into the yard or elsewhere. What a toughie!
This is pretty much what she does in the morning. And after the first session of milking, she'd let the cows roam off again until late in the afternoon. We're sure there's more to what Jenn has to do in-between her video cuts (including taking lunch), but once she's on cam, all you'll see is more work.
So after the cows have been led to graze outside, she'll need to round them up again for the second milking, which would take place later in the day before they end work. Jenn explained that this routine is what she typically does on a 16-hour milking day, where they need to milk the cows twice.
Another interesting you'd probably notice in her video is how long it takes for the sun to set in New Zealand. If you're used to seeing it dark outside at around 5 pm, check out what 7 pm looks like over there. So, clearly, while there's still light – there's more work to be done, right? Naturally.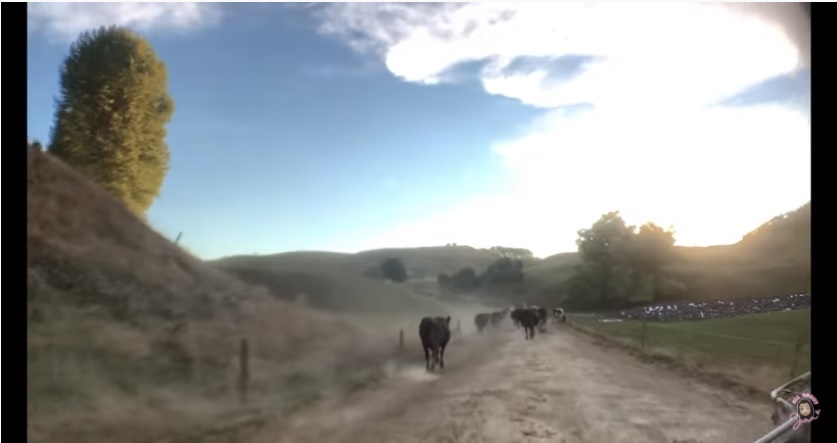 According to Jenn, the second milking would take place from 9 to 10 pm. Of course, in between that, there's still some cleaning and packing up to do. Whew!
As you can imagine, a 16-hour workday is no joke. Of course, this is more work than some days, but if there are a couple of things we can get from Jenn's experience, it's these:
Summary
A dairy farmer wakes up at dawn and has to get started for work between 6 am and 7 am. A typical workday ends at around 10 pm.
Milking cows is the main thing dairy farmers do, but there is lots of work needed for tending to the cows. This is why they work long hours in a single day. Contrary to what most people think, milking cows is no longer a manual task that farmers in New Zealand do. However, much of the work they do in the yard and shed requires skilled labor (cleaning, replenishing supplies, facility maintenance, etc).
Other notable skills which a dairy farmer must possess include driving, troubleshooting, communication, and critical thinking.
Physical strength (overall health) cannot be emphasized any further in any kind of job, but most especially if you work at a farm. Regardless of gender, this work requires power, stamina, and grit.
Time is a valuable resource. Work pretty much defines people's lives in most parts of the world, and for a dairy farmer, this can't be any truer.
Final Thoughts
Without a doubt, Filipinos are hard workers. But what's interesting to note here, is that people like Jenn also do their job with so much passion, confidence, and responsibility. Did you notice how she was able to explain herself in a clear and comprehensive manner? She knows exactly what she's doing. And this is something we deeply admire about Filipinos like Jenn, wherever they may be: they take their jobs very seriously.
Truly, all jobs matter. It's really just about having the right perspective.  It's no wonder that many of our kababayan thrive in their jobs overseas. Like, Jenn, we should treat our work as not just about earning money, but making a difference to the people around us, including our employers and colleagues, family, and other Filipinos aspiring to provide better for their families and achieving their dreams.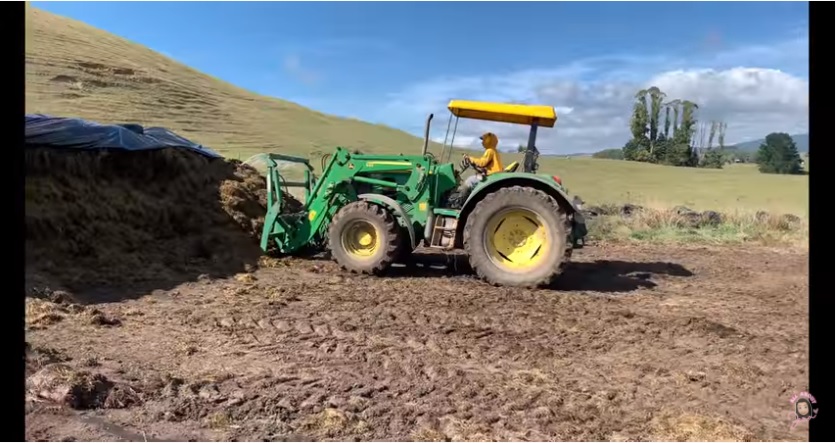 THE BIG QUESTION
So, after reading about and seeing what life as a dairy farmer in New Zealand is like, do you think this job is for you?
Let us know by leaving your comments in the section below! We'd love to read your thoughts and similar experiences if there's any.
READ NEXT: How Much is the Salary of a Dairy Farmer in New Zealand?