To say that Japan has a lot of factories is an understatement. In 2017 alone, it has more than 190,000 factories across the country, and the number is surely higher right now. The country's major export industries include those for consumer electronics, automobiles, semiconductors, computers and more.
As a result, Japan is constantly hiring people not just within their population, but also from other nations, to work in these factories. Moreover, since the demand is always high for these industries, not just locally but in a global scale, being a factory worker in Japan is having a great profession. So you're probably wondering now, how much does a factory worker in Japan earn? That is the focus of this article.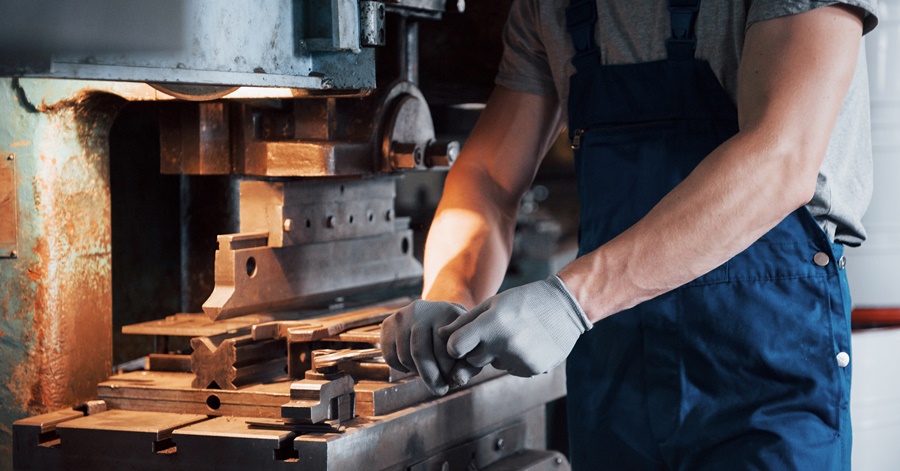 Disclaimer: The information posted here is based on the personal experiences shared by the OFW in the video below. Please let this post serve as a guide only. If you have specific questions, you may ask the OFW by commenting on their video on their accounts.
OFW Shares Factory Worker Salary Through YouTube Video
This article shares the information presented by OFW YouTuber Jepoy TeeVee. Among other things, the video talks about how much a person working in factory and manufacturing typically earns. You can watch the full video below. In addition, check out his YouTube channel for more content on working and living in the land of the rising Sun.
In this video, he mentioned that he first came to Japan back in 2014. That time, he started out as a trainee and worked as one for three years. That's being a trainee from 2014 to 2017. From what he remembers, his salary as a trainee is around 980 yen per hour. That is equivalent to around 450 pesos per hour.
After becoming a trainee, he started work as a factory worker. The difference in salary rate is quite high, in fact. One reason is that when he was still a trainee, he held a trainee visa, whereas when he became a factory worker, he was now considered a resident of Japan.
As a factory worker, he holds a working visa. The ordinary factory worker's salary rate is 1,250 yen per hour, which is equivalent to 575 Philippine pesos per hour.
Pay Slip of a Factory Worker in Japan
In the video, he shares two pay slips. The first one is when he first got back from the Philippines, and the second one is a more recent pay slip. As it turns out, he actually when back home after working as a trainee for 3 years in Japan, met his future wife, got married, and decided to go back to Japan to work as a factory worker.
In the pay slip, it was shown that his salary rate is 1,250 yen per hour. If you multiply that by 8, that gives out the daily salary rate, which turns out to be 10,000 yen per day. That is equivalent to 4,600 Philippine Pesos per day.
For this particular pay slip that he showed, he only worked for 6 days. That means, he earned 60,000 yen during that time. In 6 days, he worked for 48 hours, as they work 8 hours per day.
Aside from that though, he tallied over time hours; 19 hours to be exact. For these OT hours, he was paid 29,688 yen. Overtime hours are paid higher than regular hours, and that seems to be the standard wherever you are working around the world.
In fact, by dividing his overtime pay to the number of hours he worked for overtime, we find that his overtime pay is around 1562 yen per hour, or the equivalent 718 Philippine pesos per hour. Compared to his regular rate, the overtime rate is higher by 312 yen per hour.
Salary Deductions
The pay slip also shows the deductions from the gross salary he obtained for that particular pay period. However, for this pay slip, he was still in the early stages of his factory work career. Therefore, he wasn't deducted for health insurance and social insurance.
On the other hand, he was deducted employment insurance worth 288 yen. He was also deducted 180 yen for income tax. Moreover, his salary was also deducted for the uniform payment, worth 3500 yen.
Just to conveniently summarize in a table, here are the salary deductions which you could also have if you are working as a factory worker in Japan:
Health insurance
Social insurance
Employment insurance
Income tax
Uniform payment.
In addition, when you are working in Japan, you will be taught to speak the national language. That's because only a few people know how to speak English there. You will have to adjust and take a few years to study the language. Once you know basic Japanese, you will find that the above-mentioned terms have Japanese names that the YouTuber has shared in the video.
Aside from that, the pay slip itself is written in Japanese, so you will also have to learn how to read and write the language, not just be good at speaking and hearing it.
The pay slip shows that his total gross salary, for the six days he worked in August 2018, is 89,688 yen. Also, his deductions amount to 3,949 yen. As such, his net salary for 6 working days is 85,739 yen, which is equivalent to around 39,500 Philippine Pesos. That's really a lot of money when you consider he only worked for that small number of days.
Latest Pay Slip
In this next pay slip that he showed, he worked for 20 days. Also indicated in the pay slip is 2 leave days with pay that he used, and 7 leave days that are still remaining. He earned 10,000 yen per day for those days that he used as leave with pay days.
During those 20 days, he worked for 160 regular hours. He also had 26 hours of overtime, and for those overtime hours, he was given 40,625 yen.
After two years of working as a factory worker in Japan, he said that he did not receive a salary increase, and is still earning 10,000 yen per day. As such, for those 20 days, he earned 200,000 yen, aside from the overtime pay mentioned above.
Aside from the salary, he was also given benefits, including for transportation. This is worth 5,000 yen.
Moreover, here is a breakdown of the taxes and other deductions indicated in this pay slip:
Health insurance – 15,360 yen or around 7,100 PhP. He can use this insurance if he needs to go to the hospital or the dentist. With this insurance, he gets a large discount from these medical services.
Social insurance – 29,280 yen or around 13,500 PhP. This is for your pension plan. When you reach retirement age, say 65 years old, you will still get paid even if you don't work already.
Employment insurance – 797 yen or around 360 PhP. This is for when you lose your job, you receive a certain amount of money depending on how long you worked for the job.
Income tax – 5,310 yen. This is useful when you're getting a visa for your family so that they can visit you in Japan.
A word about social insurance. When he was still working as a trainee for two years, he had social insurance deducted from his salary. He was able to benefit from this and actually got around 150,000 pesos which he brought home when he decided to go back to the Philippines.
In total, he earned a gross income of 265,625 yen. His total deductions are 50,747 yen. As a result, his net pay for that particular month is 214,878 yen, which is equivalent to around 99,000 pesos.
He is very thankful that, aside from his own salary, his wife is also working, and they are working together to pay all expenses, have enough savings, and basically live a decent life in Japan.
As you can see, the salary is quite high for a factory worker in Japan. However, our YouTuber stressed that one of the reasons why he made this video is to show that life in Japan is not as easy as some people make it out to be.
Indeed, the salary is high, and the benefits are high, but there are many expenses as well. Aside from the taxes, insurances and other salary deductions, you also have to take into account the bills payments. As such, if you don't take care of your salary, or if you don't know how to create and implement a budget, or if you don't know how to handle your money, then it will be just as if you're living in a place where the salary is low.
That's why, even if your salary is high, you should still be good at handling your money. Our YouTuber said that most Filipinos have the impression that when someone lives and works in Japan, they have a high salary and lots of money. That may be true, but again, you need to know how to handle your money.
From the video and this article, we can conclude that working as a factory worker in Japan is more than a viable option if you want to have a stable life, job, and a flourishing career. You will also get a chance to live in a first world country that has always been among the best in the world in terms of technological advancements.