A Filipino student is making news after graduating from the famous Massachusetts Institute of Technology (MIT) in the United States with a perfect grade point average (GPA).
READ NEXT: Canada to Grant Permanent Residency to 90,000 Students and Foreign Workers
Farrell Eldrian Wu, 20, received a Bachelor of Science in Computer Science and Engineering and a Bachelor of Science in Business Analytics with a minor in Economics on June 4.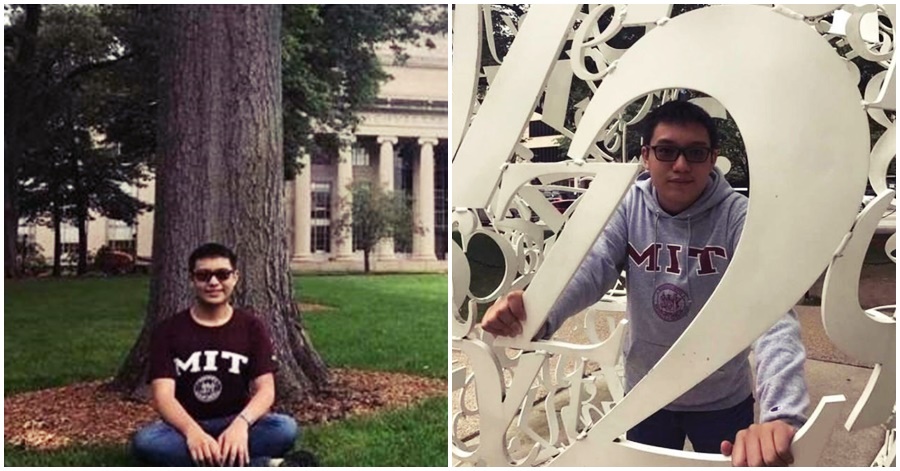 Filipino Teen Graduates with Perfect 5.0 GPA at MIT
Despite his amazing achievement, Wu admitted that learning in the midst of the COVID-19 global crisis was difficult, GMA News Online reported.
At MIT, 5.0 is a perfect score, indicating that the student achieved an "A" in all graded classes.
"There were logistical challenges I would never forget, such as having to move eight times over a twelve-month period due to dorm closures and temporary housing arrangements," shared Wu in an email he wrote to GMA News Online.
He stated that the MIT community was able to help him with these logistical challenges.
Wu, in addition to his own studies, also teaches in college. He is the creator and primary instructor for for-credit student-run classes at MIT's Department of Electrical Engineering and Computer Science.
Also Read: How to Apply as a Civil Engineer in the USA
According to Wu, the department classes include 6.S087 (Mathematical Methods for Multidimensional Statistics) and 6.S095 (Intermediate Probability Problem Solving).
He stated that one "big issue" he faced as a result of the epidemic was adjusting to an online format by developing lecture slides and using Zoom for his campus teaching, which had increased the number of students who signed up.
"There were also many more students who signed up compared to a typical year, and many needed more support, so I adjusted by providing more office hours. While this experience made for a difficult six weeks, I felt very fulfilled afterwards for reaching over 400 students with this initiative," shared Wu.
Wu said he was fortunate to be able to browse his web resources for his own online classes.
"Back in high school, to supplement the team training I received from professors at UP (University of the Philippines) and ADMU (Ateneo de Manila University), I relied on online materials," he pointed out.
Wu stated that he places minimal weight on his GPA and instead seeks to master advanced materials in areas that he is "particularly interested in" so that he can use them in his future studies.
"I later on realized that as long as I set a realistic yet high bar for my learning and understanding, typically to the point of being able to explain each concept to a peer and understanding the range of its real-life applications, good grades would follow," Wu said.
He earned a Bachelor of Science in Computer Science and Engineering from MIT's Schwarzman College of Computing, as well as a Bachelor of Science in Business Analytics (MIT Sloan School of Management). Wu also earned a minor in economics from the MIT School of Humanities, Arts, and Social Sciences.
READ NEXT: [PINOY PRIDE] UPLB Researcher First Filipino Recipient Of Japan's Young Asian Biotechnologist Prize