A young girl has tragically died last Sunday, June 6, at a beach resort in Del Gallego, Camarines Sur. Seven-year-old Rian Lhey was swimming at the beach when she got stung by the deadly "cuatro cantos" or box jelly fish.
Her grieving mother, Leah Benvinoto, is devastated over the incident. She is currently based in Hong Kong as an OFW. Unfortunately, Leah is unable to come home for her daughter's funeral because of travel restrictions brought about by the pandemic.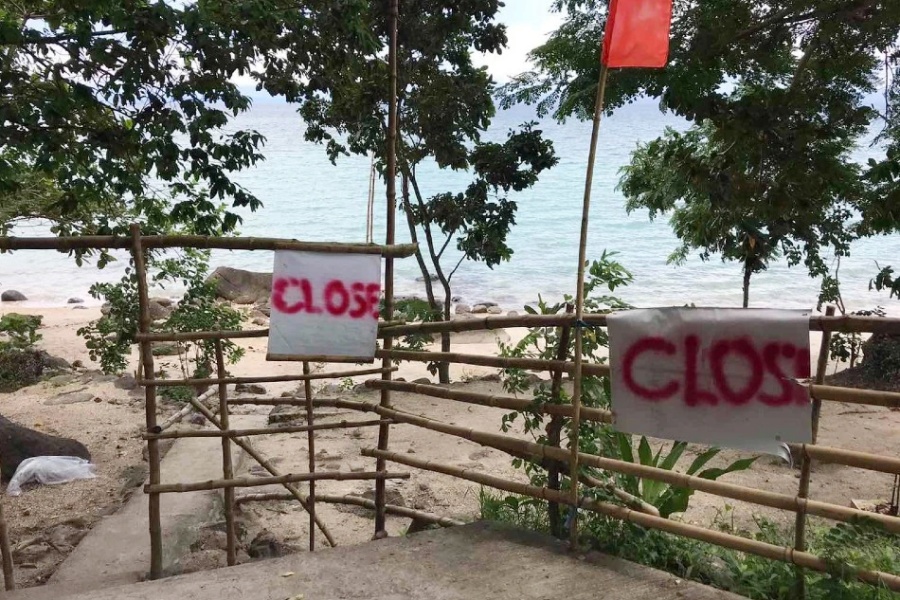 OFW Mom Grieves Over Daughter Who Died of Jellyfish Sting
According to Leah, her daughter, Rian Lhey, was supposed to call her that day when the accident happened at the beach resort, ABS-CBN News reported.
"Yung pagpunta po niyang yun ng dagat, kaya po siya pumunta kasi nga malakas ang signal dun, ano po kakausapin niya sana ako, ang dali po nung pangyayari, hindi na po sila nakatawag (She went to the beach because the cellphone signal was better there, she was going to call me. Everything happened so fast, they weren't able to call,)" Leah explained.
Rian Lhey was stung by the poisonous "cuatro cantos" or box jelly fish. Her relatives tried initial remedy by pouring vinegar on her legs. However, the deadly poison quickly affected her nervous system, and the young girl was unable to survive.
"Mahal na mahal kita, hindi ko talaga matanggap, sana may himala, sana gumising po (I love you very much, I really can't accept what happened. I am hoping for a miracle, I want her to wake up)," Leah cried, yearning for her daughter.
For the meantime, the owner of the beach resort has closed the venue, and extended their apologies to the child's family. Still, an investigation is being done, with the police saying that it could have been a case of negligence, since the jellyfish were able to swim so close to the shore.
"Pumunta kasi kami doon sa lugar. Ang naabutan talaga naming 'yun net nila ay may ano, sira pa, kasi nasira noong nakaraang bagyo (We went to the place and saw that their net was broken, it had been broken by a previous storm)," stated Del Gallego Police Cpl. Romeo de la Vega.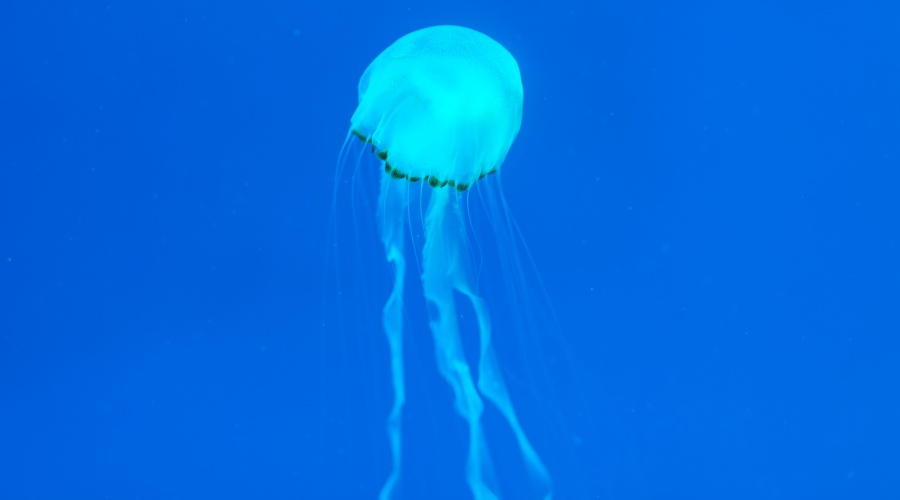 Meanwhile, the Bureau of Fisheries and Aquatic Resources (BFAR) in Bicol said that during the months of August of September, numerous jellyfish usually swim close to the shore for the breeding season.
"Ito po kayang Del Gallego, cove portion na po siya ng Ragay Gulf… medyo banayad na po ang tubig kaya usually po ang mga box jellyfish dito po may mga occurrence (Del Gallego is a cove portion of the Ragay Gulf… it has calm waters so there are occurrences of jellyfish here," explained Jerome Evangelista, a Fisheries Technician from BFAR.
Moreover, the agency reminded resort owners to regularly check the nets around their swimming areas, and to always have a first-aid kit ready to treat jellyfish stings.
"Hopefully po palagiang may first aid kit or may someone from the resort mismo na marunong magbigay ng first aid sa mga nasasalabay (nadidikitan ng dikya) po (Hopefully there should always be a first aid kit or someone from the resort who knows how to give initial treatment for jellyfish stings)," shared Nonie Enolva, spokesperson of BFAR-Bicol.
Over the past couple of years, BFAR-Bicol has recorded around 10 cases of jellyfish sting in Camarines Sur, with Rian Lhey being the second case this year.
We would like to extend our sincerest condolences to Rian Lhey's family, especially to her parents. Indeed, summer has arrived and many people are going to the beach. Still, let us remember that this is a season when most marine life are swimming close to the shore for breeding. Hence, we need to be extra careful at all times, and we should prepare our own first aid kits as well.
READ NEXT: 7-Day Quarantine in Philippines for Vaccinated Travellers