All individuals in the Philippines who are fully vaccinated against the coronavirus disease 2019 (Covid-19) can leave and return with a seven-day quarantine period, Malacañang said on Friday (June 4).
READ ALSO: President Duterte Orders Cabinet to Ensure Comfortable Reentry of OFWs to PH
In line with this, an RT-PCR test will be performed only if the individual exhibits Covid-19 symptoms within the seven-day quarantine period.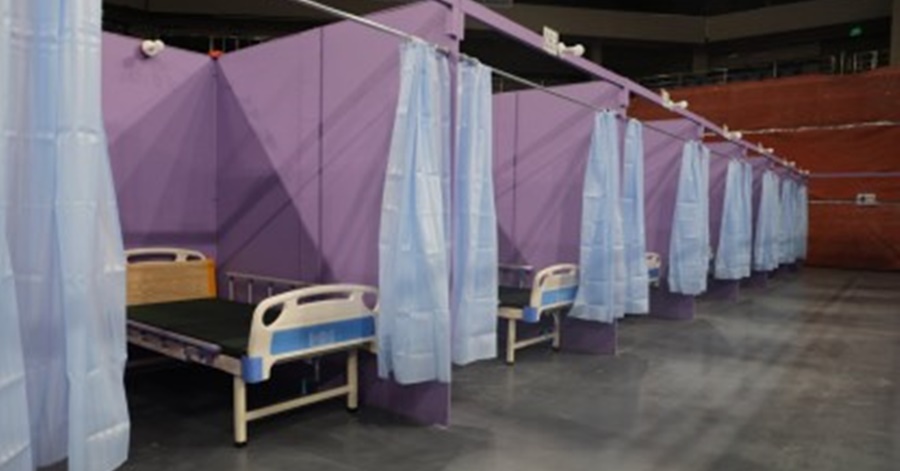 7-Day Quarantine Now Granted to Vaccinated Travellers
The new rule was included in the Inter-Agency Task Force for the Management of Emerging Infectious Diseases' (IATF-EID) most recent guidelines on inbound international travel to any port in the Philippines of all fully vaccinated individuals who have been inoculated in the Philippines, according to Presidential Spokesperson Harry Roque in a press statement, as reported by the Philippine News Agency.
"An individual shall be considered as having been fully vaccinated two or more weeks after receiving the second dose in a 2-dose series, or two or more weeks after receiving a single-dose vaccine," said Roque, who also serves as IATF-EID spokesperson.
According to Roque, fully vaccinated individuals must carry his or her vaccination card "which must be verified before departure, and must be presented to a Bureau of Quarantine (BOQ) representative for re-verification at the Department of Transportation (DOTr) One-Stop Shop upon arrival in the Philippines."
Instead of spending 10 days in an isolation facility and four days at home, fully vaccinated individuals who wish to return to the country will only face a seven-day facility-based quarantine upon arrival, according to Roque.
"The BOQ shall ensure strict symptom monitoring while in the quarantine facility for seven days," he said. "After completing the seven-day facility-based quarantine, the BOQ shall issue a Quarantine Certificate indicating the individual's vaccination status."
According to Roque, the IATF-EID has directed the National Economic and Development Authority, as well as the departments of Health, Finance, Trade, and Foreign Affairs, to convene and make recommendations to further relax testing and quarantine protocols for specific classes of travellers.
Vaccines administered to individuals in the Philippines should be covered by either the Food and Drug Administration's emergency use authorization or a compassionate special permit, according to IATF-EID Resolution 119, which was approved on Thursday.
As of June 2, a total of 5,382,172 doses of the Covid-19 vaccine had been administered across the country. The first dose was administered to approximately 4,088,422 people, while the second dose was administered to 1,293,750 people.
Roque clarified in a text message to Palace reporters that the new rule does not apply to fully vaccinated individuals who receive vaccine jabs abroad.
"Wala pa (There is no new) protocol for them," he shared.
All travellers to the Philippines, including those who have already been immunized against Covid-19, are required to undergo 14-day mandatory quarantine under IATF-EID Resolution 114, which was issued on May 6.
READ NEXT: Philippines to Require Foreign Employers to Cover COVID-19 Vaccination for OFWs