The Society for Biotechnology in Japan has nominated a researcher from the National Institute of Molecular Biology and Biotechnology (BIOTECH) as a recipient of the Young Asian Biotechnologist Prize (2021).
READ ALSO: [PINOY PRIDE] Pinay Nurse in UK Recognized Among Queen Elizabeth II's New Year Honor List
The prize was given to Dr. Rodney H. Perez, the first Filipino to earn it, for his outstanding research in the fields of food microbiology, microbial technology, and biotechnology.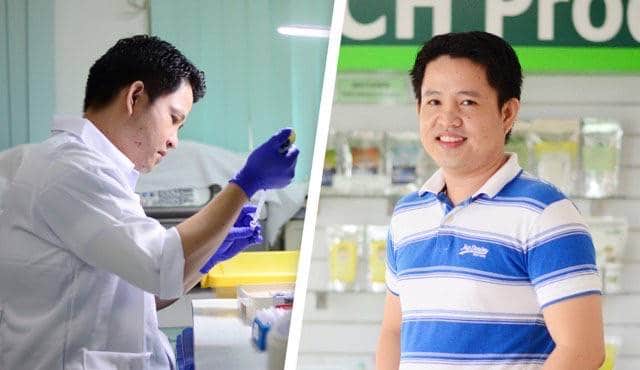 UPLB Researcher First Filipino Recipient Of Japan's Young Asian Biotechnologist Prize
For the past ten years, he has been studying and investigating microorganisms and bacteriocins, the Manila Bulletin reported.
"It is an incredible honor to be the first Filipino to receive this prestigious award. This award means a lot to me, my family, my colleagues at BIOTECH, and even the UPLB (University of the Philippines Los Baos) community," Perez said in a statement on the university's website.
On Oct. 27, 2021, Perez will receive the honor at the 73rd SBJ Meeting.
The Young Asian Biotechnologist Prize honors scientists under the age of 45 who have made significant contributions to biotechnology in corporate or public enterprises in Asia.
Perez has spent the last five years as a senior university researcher at BIOTECH.
He focuses on the research of bacteriocins and antimicrobial peptides that destroy bacteria that cause food spoilage and food-borne diseases.
The clarification of the biosynthetic pathways of various bacteriocins, including a circular bacteriocin from a novel lactic acid bacterium, is his most remarkable scientific contribution, according to the UPLB.
"The COVID-19 (coronavirus disease) pandemic has made the implementation of research projects more difficult. This award is very important to me as a young scientist because this gives me an extra motivation, a needed push to continue working hard and be innovative in implementing my research activities, and finding ways to meet the objectives and targets of the project," Perez said.
"The idea that my research will, one day, make a significant and meaningful impact on the lives of ordinary Filipinos, motivates me. This can only happen if I generate effective products out of my research, which I truly believe will happen in the very near future. Any award or recognition is just a bonus," he added.
Perez earned his bachelor's degree in food technology from Visayas State University in 2004.
In 2014, he graduated from Kyushu University in Japan with a Ph.D. in Microbial Technology and an MS in Bioscience and Biotechnology.
READ NEXT: [PINOY PRIDE] British-Filipino Frontliner Hailed as 'Nurse of the Year'