There's no doubt that Filipinos, young as they are, have what it takes to be internationally recognized in any field they choose to excel. And that has been the story for a group of young Pinoys who recently competed in the 2018 Hua Luo Geng International Golden Cup Mathematics Competition in Xiamen, China from August 10-14, as shared in a report by GMA News Online.
The young Filipino delegates bagged two gold, 10 silver, and 12 bronze medals from the said competition.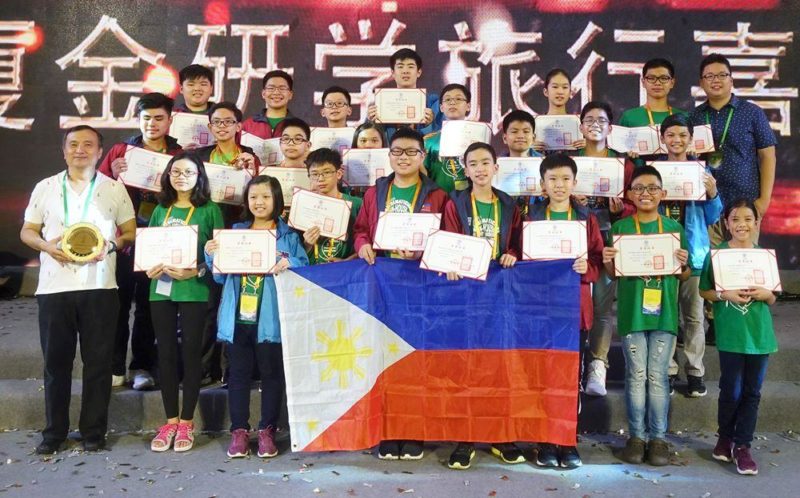 Pinoy Students Win in Int'l Math Competition in China
The awardees were led by Grade 8 students Robert Frederik Uy of Philippine Science High School-Western Visayas, and Keean Nathaniel Tang of UNO High School, who each snagged a gold medal from the 32-year old tourney.
For their achievements, Uy and Tang both received additional bronze medals for placing in the overall rankings, landing on the 7th and 9th places, respectively.
Here are the rest of the students who have earned silver medals from what is touted to be one of the most difficult math competitions in mainland China:
Cassidy Kyler Tan of Davao Christian High School;
Chiara Bernadette Tan-Gatue of Saint Jude Catholic School;
David Kyle Picart of University of Santo Tomas-Legazpi;
Enzo Rafael Chan of Bayanihan Institute;
Iris Lexi Ababon of Colegio San Agustin-Makati;
John David Magnaye of Philippine Science High School-Main;
Juan Rafael Landicho of Philippine Science High School-CALABARZON;
Kody Briones of Emmanuel Christian School;
Sean Matthew Tan of Jubilee Christian Academy; and
Walsh Nico Adrian Letran of Saint Jude Catholic School.
And here are the list of students who took home bronze medals from the competition:
Alvann Walter Paredes Dy of Saint Jude Catholic School;
Andrei Lenard Chan of Zamboanga Chong Hua High School;
Anika Gayle Tan of Zamboanga Chong Hua High School;
Ian Gabriel Hong of PACE Academy;
Kei Hang Derek Chan of Saint Jude Catholic School;
Kristner Sheyn Saludo of Southville International Schools and Colleges;
Mayah Christine Lim of Philippine Science High School-Main;
Noel Stephen Dequito of Xavier School-Nuvali;
Sigfred Kerwayne Kwan of Zamboanga Chong Hua High School; and
Sophie Jill Co of PACE Academy.
There were over 1,000 challengers from 20 cities in China, Hong Kong, Macau, Malaysia, the Philippines, and Taiwan who competed in the 2018 edition of the math competition.
It's really amazing to know that young as these students are, they are already bringing pride and recognition to our people, our country, but most importantly – they are already doing good for themselves!