We've all heard the adage: "Follow your dreams." For some, this only meant having a platform to show off one's skills and talents to a broader audience to gain fame and popularity.
But when you see a group of kids "following their dreams" on an international stage with a purpose, somehow you feel that there's more to look forward to in the future, and that was just how the judges felt in an international dance competition in the US, when they saw a bunch of teenage Filipino dancers set the stage on fire.
[VIDEO] 'World of Dance' Judges Stunned by Pinoy Dance Group Performance
Dressed as firemen, Filipino teen dance group VPeepz stunned the judges with their eye-popping audition in the US edition of popular dance show "World of Dance."
However, other than their rocking stage act, what ultimately took the judges, particularly Latina pop icon Jennifer Lopez, undeniably taken aback was their "purpose" for joining the international competition.
One of the group members took to the microphone why they wanted to share their talents on the international scene, which is to promote unity and love, as well as to show the world their passion for dancing.
Visibly moved by the group's purpose for joining the competition, Jennifer Lopez shared, "This is why I have so much hope for the future of this world."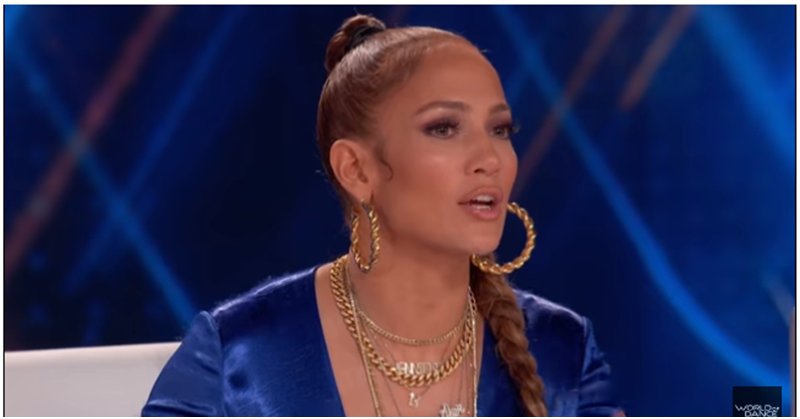 "These kids, at this age… made me realize that they're so far above [from] where we were, in our thoughts and in our minds. They're going to take care of our future world and generation."
The group also earned the nods of Lopez's fellow judges Ne-Yo and Derek Hough, who, for their parts, took notice of the technical aspects of the performance such as the group's move, synchronization, and clean formations.
Matching the judges' favourable comments, the group received a total average score of 90.3, giving them the opportunity to move on to the next round.
Watch VPeepz's stunning audition performance on the clip shared by NBC World of Dance YouTube Channel below:
ALSO READ: UST Singers Make History as 1st Filipino Chorale Group to Perform at Sagrada Familia in Spain