Dreaming about having an adventure in Japan someday? This article talks about why that is a great idea, not just because of the wonderful sights and sounds, the immersive and unique culture, the hi-tech technologies and incredible robots, but also because Japan is one of the safest places in the world to be in.
Japan consistently ranks high in the Global Peace Index. In fact, back in 2019, Japan is 9th in the world. In particular, Japan ranked 5th in terms of safety and security, behind Iceland, Singapore, Norway and Switzerland. Other factors considered in this index are militarization and ongoing conflict.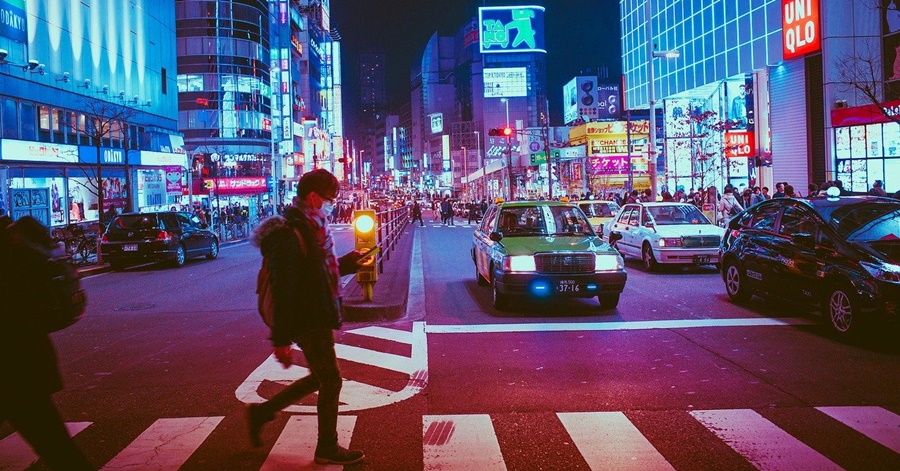 Guide to Safety in Japan for Travelers
People travel for different reasons. Some travel for the activities they can enjoy, like going to the beaches, enjoying a vibrant nightlife, or hiking outdoors.
Some people travel for the culture, like visiting museums, watching theater, or learning more about the country's past by touring historical sites.
Other people visit a country mainly for its food scene, haggling at local markets, getting a taste of authentic street food, or experiencing fine dining at fancy restaurants.
Whatever your purpose is, it is important to remember that safety comes first. You don't want to spoil the fun by putting yourself in a risky and perilous situation while being in a foreign country.
In this article, we'll look into the various aspects concerning safety in Japan, and find out why Japan is truly one of the safest countries in the world.
Is Japan Safe for Solo Female Travelers?
Traveling solo is always an incredible experience. This is especially true in Japan, a country that will always surprise you even if you think you already know much about it through the internet and what other people say.
Indeed, there's nothing like visiting Japan and experiencing it for yourself.
What does Japan have to offer? Well, for starters, you can enjoy the pristine temples. If you're a foodie, you can enjoy ramen in its most authentic form.
There's just so much in Japan that there's not enough time to list them all here, but that's what makes the country so intriguing and a must-go for all travelers.
Safety of Japan for Solo Female Travelers
Japan is definitely safe for solo female travelers. As mentioned above, Japan is one of the safest countries in the world. As long as you remain vigilant and keep your belongings safe, extra precautionary considering Japanese are famous for being honest, you will have not experience any safety issues at all.
Here are some more facts about solo female travel in Japan:
Petty and violent crimes are extremely rare in Japan
There are a few instances of crimes against women, including sexually-related ones, so you still need to remain alert.
You should never hitch hike nor walk in desolate places at night while you're alone.
When you find yourself in a suspect situation, like when you're in a crowded or there's a suspicious stranger nearby, walk away.
Where to Stay as a Solo Female Traveler
Japan has a lot of female only accommodations. The most interesting ones are the female only capsules. A lot of them are in Tokyo.
If you are in for a capsule accommodation adventure, something that's probably unique in Japan for now, then check out these capsule accommodations in the country's capital:
Akihabara Bay Hotel – this hotel is designed for female users only and is one of the best value hotels in the capital.
Nine Hours Woman Kanda – this is a really popular hotel in Japan. It has several branches all across the country, and the one in Kanda is the first woman only accommodation.
Nadeshiko Hotel Shibuya – this is one of the more expensive capsule hotels in Tokyo, but like all capsule hotels it is cheaper than hotels. Facilities, like free wifi, women essentials like skin care products are topnotch.
Why Travel Solo in Japan
There are several reasons why you should try traveling solo to Japan someday. Here are a few of them:
Intriguing culture – Japan is really unique. Going there will be a feast for the senses as your mind is opened to fascinating ways of doings things. Cities are laid out different from what they're used to, for example. Even the fashion is a little bit different.
Modern and traditional – Japan is so amazing technology-wise. You can ride bullet trains, or be inspired by machines that seem to swallow bikes underground for storage. But at the same time, you can also see the ancient side of Japan through temples, buildings and other facets of preserved traditional life.
Great food – Japanese food is excellent, and even the dining experience in some restaurants is unique.
Nature – If you have a chance to visit the more rural areas in Japan, then you have to. These places are clean, peaceful, and rich in natural beauty.
Is Japan Safe for OFWs?
Filipinos represent a huge percentage of foreign workers in Japan. In fact, by the end of June 2019, ten percent of all foreign nationals living in Japan are Filipino. That's around 280,000 out of 2.8 million foreign nationals.
The following are some of the reasons why OFWs love working in Japan:
Working and having a life in Japan are both fulfilling.
In Japan, you get to meet many friends.
There are many learning opportunities in the country.
In general, the Japanese favor Filipino care workers and nurses because they are friendly and kind; a trait that has become our reputation as a nation.
How to Adjust to a New Life in Japan
If you're planning on going to Japan someday and perhaps working as an OFW, here are some of the things you need to prepare for:
Before you go to Japan, you need to study about its culture.
The most difficult thing to adjust to is probably the language. You definitely should learn the language as you stay in Japan longer.
Work hours in Japan are much longer than in the Philippines, and there's lots of overtime.
Learn about specific behaviors and rules in a Japanese workplace. The faster you learn, the easier it becomes for you to adjust to your new work life.
Convenience is one word that describes Japan. One example: vending machines are everywhere and with just a push of a button you can instantly get what you want.
Familiarize yourself with social cues. Learn when to bow, learn when to say certain words like "domo".
Safety and Security in Japan
Crime
Crime rates are low in Japan. In general, you can safely use public transportation and have walks at night.
Of course, you have to remain vigilant. That is a given wherever you may go.
While rare, here are some reported criminal offenses:
Inappropriate touching on trains – the police advise that when this happens, shout at the culprit so that all attention will be directed at them, then ask for help from a co-passenger for a staff to come by.
Drink spiking – this could happen in high-risk areas such as the entertainment districts of Kabuki-cho and Roponggi. Drink spiking means being given a drink that is so strong the victim will have no memory of what happened whatsoever.
Traveling by Road
If you intend to drive for just one year, you need an International Driving Permit (IDP).
If you have plans of staying in Japan for more than a year and you'll be driving during that span of time, you need a Japanese driving license.
In Japan, you drive your car in the left side of the road. It will take a bit of getting used to if you're from the Philippines, where cars are driven on the right side.
Political Situation in Japan
Japan is a democratic nation. It has a very stable leadership, and while there are protests and demonstrations, they are few and far between.
Emergency
In case of emergencies, you can dial the following hotline numbers:
110 – police hotline.
119 –fire or ambulance hotline.
Dialing these numbers are free of charge, whatever phone you are using.
Local Customs and Laws in Japan
The following are some important customs you need to know while in Japan.
Reserved people – Japanese people are friendly and hospitable, but they can be quite reserved as well. That means they're not really used to people who are a bit too unruly or animated or loud.
Tipping – unlike in other countries, like the United States, you don't have to tip service crew workers when you eat out at restaurants or bars.
Tattoos – Japan is slowly becoming more accepting of people with tattoos, but you can't really blame them for not being entirely open about it. In the past, organized criminal groups, like the Yakuza, use tattoos to identify themselves. Some gyms, beaches, swimming pools, and the like won't accept people with tattoos.
Importing meat – Bringing meat to Japan legally takes a bit of work. You have to ask for permission from the Japanese Animal Quarantine Service first.
Drug crimes – Japan is very strict when it comes to drug crimes. You can get arrested if you receive even small amounts of drugs, and there are police raids in bars. If you are caught drug trafficking, you can be jailed for 6 to 17 years or longer and pay heavy fines.
Healthcare in Japan
According to the World Health Organization, you need to have the following travel vaccinations before entering Japan:
Hepatitis A
Hepatitis B
Typhoid
Japanese encephalitis
Rabies
Getting Medical Treatment
As mentioned above, you can dial 119 for emergency medical assistance. The person on the other end of the line can help you get access to an ambulance.
Medical facilities in Japan are quite good. However, getting treated in these hospitals can be quite expensive.
Therefore, you really need to have a travel health insurance. This insurance should at least cover pre-existing conditions, if you have any.
Natural Disasters in Japan
Because of Japan's geographical location, as well as its climate, it is quite susceptible to natural disasters.
You may have heard of Japan's infamous earthquakes and tsunamis, and how its buildings are well-prepared in case such calamities occur.
Indeed, earthquakes are more common in Japan than in many other countries, so much so that you may be surprised to see the reaction of the locals when a not so strong one occurs, as compared to your own surprised reaction.
It is your responsibility to know about what the government has prepared and the procedures that are in place once natural disasters occur.
In case natural disasters occur, be sure that you can easily grab your important things; including your passport and other documents, and your medications.
Here's a list of natural disasters that can occur in Japan:
Earthquakes and tsunamis – Japan is a major earthquake zone. You can keep track of latest updates by reading the publications of Japan Meteorological Agency.
Volcano eruptions – as Japan sits in the pacific ring of fire, it has several active volcanoes.
Typhoons – Typhoons or tropical cyclones often occur in Japan during the months of June to December. It is especially risky to be on the Southern part of the country in terms of damage from typhoons. Moreover, whenever a typhoon occurs, it is usually accompanied with a harmful high tide that makes being in the coastal areas dangerous.
There you have it. Japan is indeed one of the safest countries in the world. It consistently ranks high in safety index studies, and violence is almost nonexistent in the country.
As a people, the Japanese highly value peace and fortune, that's why there's really no time for minor troubles that can result in conflict. One can even say that they are simply too busy to care about these things.
While it's true that Japan's topography makes it prone to natural disasters, these incidents are relatively rare, and you should just keep yourself up to date with advisories to know when best to visit the land of the rising sun.