Are you planning on working in Kuwait someday? Do you want to visit as a tourist? Before going to Kuwait, it is important to know how safe it is, and this article provides a bit of detail into that.
Generally speaking, Kuwait is safe. While crime exists all over the world, Kuwait's crime rates are relatively low. That's why as a foreigner, you basically don't have to worry about being the object of violence or crime, although you do need to be vigilant still. The biggest threat to safety in Kuwait though is the risks of terrorism that exist in certain places in the country.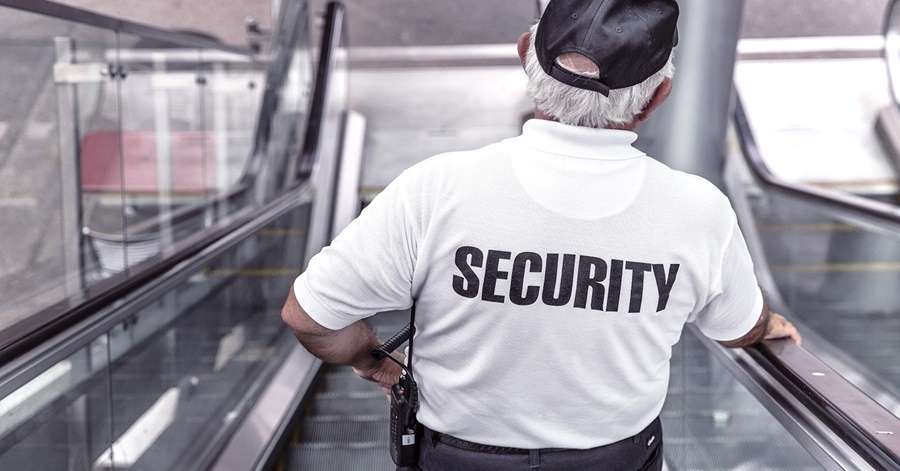 Why Kuwait is Relatively Safe
General Safety Score for Kuwait
In this section of the article, let's look into a brief overview of certain aspects of society in Kuwait and their corresponding risk factor scores. There are three possible scores, low, medium and high and these are based on information from Travel Safe Abroad.
Transportation and taxis – High risk. There are certain incidences of women hailing taxis from the side of the road and becoming victims of harassment. To be safe, use the booking services of well-established and trustworthy taxi companies. Or you can get the number of a good taxi driver.
Thieves – Low risk. You need to exercise caution at all times, wherever you go, even if pickpocket related crimes are not common in Kuwait.
Natural disasters – Medium risk. The most common natural disasters in Kuwait include dust storms and flooding. Also, you have to get used to the high temperature. During the summer months, temperatures can reach as high as a staggering 50 degrees Celsius or even higher.
Mugging – Low risk. Assaults and kidnapping is rare, especially against foreigners. However, you should try to avoid being in situations that can escalate towards violence, like in protests, rallies and public assemblies in general.
Terrorism – High risk. There have been several cases of terrorism related violence in Kuwait. One of the latest attacks happened back in 2015, when terrorists attacked a mosque, injuring 227 people and killing 27 others, including foreigners.
Scams – Medium risk. Scams are everywhere, not just in Kuwait. All you really need to do is be smart and be careful who you trust. One example of a scam in Kuwait are young locals that pretend to be cops just so they can take money from you are ask for your important documents.
Women traveling – Medium risk. As a woman visiting Kuwait, its best that you don't walk outside alone at night. You should also try to avoid dark places. There have been a few incidents of offenders sexually assaulting foreign women. One strategy used involved the offender pretending to be a policeman.
Overall – Medium risk. Kuwait is, in many ways, a safe place to visit. The biggest problem of the country though seems to be terrorism, and the government is doing everything it can to solve this problem.
Facts Related to Kuwait Safety
Here are some important facts related to safety in Kuwait:
Kuwait has a very low crime rate.
Crimes committed against foreigners in Kuwait are exceedingly rare.
Always give respect to the local customs and traditions in Kuwait, especially during the holy month of Ramadan.
Hire a driver or a reliable taxi driver. Traffic conditions are not ideal, and it may take loads of practice before you can confidently go out on the Kuwait roads and brave the traffic situation.
The roads in Kuwait are actually good; however, the problem mostly lies on poor driving standards. Also, some drivers even completely ignore the road safety signs.
Unfortunately, there are landmines in certain places in Kuwait, especially the more rural areas, so you should be careful to go these places. Just stick with the main highways and destinations and you'll be good.
Don't swim in Kuwait's ocean. Major cleanup drives are being organized, but for now, the water is still harmful because of several accidents in industries near the coast.
Here are some common road-related problems you may encounter in Kuwait. Because of these problems, many foreigners have decided they don't want to rent a car and instead hire a driver or find a good taxi driver to take them around.
Signals ignored
Speeding
Driving aggressively, such as weaving across lanes
Running through red lights
Not using seat belts and other safety measures inside cars
As mentioned above, roads are quite good in Kuwait, but these traffic violations make roads more risky than they should.
Local Customs in Kuwait
Kuwait is a Muslim country similar to other members of the Gulf Cooperation Council countries. As a nation whose laws are patterned after the teachings of the Muslim faith, its people and visitors are expected to present themselves in a manner of decency, both in actions and in the way they dress.
As such, when you are in Kuwait, you must wear decent clothes and behave respectfully. You should also learn to respect the laws, customs and traditions in Kuwait. In fact, you need to respect local customs and traditions of any country you visit.
While you're in Kuwait, you should be especially wary and careful during the Ramadan, or if you are planning on visiting the religious areas of the country.
You should also take note of the following for they are illegal in Kuwait. Some of these may not be unlawful in the Philippines or whichever country you're from, but always remember to be respectful and try to understand their point of view:
Homosexual practices
Pornography
Driving under the influence
Using and importing pork and pork products
Using and importing alcohol
Unmarried couple living together
Dress code
The dress code in Kuwait is rather relaxed. Women don't have to wear traditional clothing, for example. However, you do need to dress decently and properly.
The following are not allowed for women:
low necklines
sleeveless shirts
short skirts
bikinis on public beaches – bikinis are only allowed on hotel pools.
Respecting the Emir
The Emir of Kuwait is highly revered, so you can't say bad things about him or challenge his authority. If you do so, whether by writing, saying something, or drawing against him, or any other means of communicating your disdain, you can go to jail for a maximum of 7 years.
In relation, you can't take pictures of government buildings. You can't take photos of oil fields as well as other buildings that are military, industrial and government infrastructure. You need to know what or what not to take pictures of by asking around or doing a bit of research.
Other local laws and customs you need to be aware of
You should always bring your passport or civil ID card at all times
If you are caught possessing or using drugs, you can go to jail from 5 to 10 years plus a heavy fine.
If you're caught drug trafficking, the punishment is much worse. You can even face the death penalty if found guilty.
Health
Here are some of the vaccinations you may need before going to Kuwait.
Hepatitis A – this is advised for most travelers
Hepatitis B – this is one of the safest and most effective vaccines, and typically involves three doses
Typhoid – the disease can spread through water and food. Each vaccine shot lasts 2 years, while the oral vaccine can last up to 5 years.
Rabies – Kuwait is a moderate risk nation when it comes to rabies. If you're planning on staying for a long time in Kuwait than this vaccine is recommended.
Routine vaccinations for Kuwait include MMR, TDAP, Chickenpox (for those who haven't had this yet), Shingles, Pneumonia, Influenza (which changes on a yearly basis), Meningitis, Polio (which is a routine vaccination for all travel itineraries).
The standards of health care in Kuwait is quite high. Here are some important facts:
Healthcare is free to all Kuwaiti nationals
Expats can utilize the medical services available in public hospitals and clinics at a price; that is around 50 KWD annually
Most healthcare providers in Kuwait have been trained in the Western parts of the globe. There are many expat physicians as well.
There are lots of pharmacies so you don't have to worry about getting your supply of prescription or over-the-counter drugs
Natural Disasters
The following are some of Kuwait's natural hazards that you need to be aware of:
Cloudbursts – cloudbursts are sudden, very heavy rain falls that usually happen in a short amount of time. They are usually connected with thunderstorms. In Kuwait, cloudbursts occur between October and April, sometimes causing floods and damaging buildings and roads.
Air pollution – the primary sources of air pollution in Kuwait include power stations, refineries and oil wells. Automobiles are also a significant source of air pollution, especially since the country has enjoyed an impressive economic growth over the past few years, resulting in accelerated development and purchase of vehicles.
Marine pollution – surrounding bodies of water have suffered significantly from Kuwait's massive urban and industrial growth. Several oil platforms and tankers have been dumping their waste products on the marine environment, causing heavy pollution.
Is Kuwait safe for travelers?
The short answer is "Yes." It is an fascinating land filled with deserts and when you go there, expect to be immersed in Authentic Arab culture.
Most people visiting Kuwait say they feel safe. All you really have to do, and this is mentioned above, is to follow the laws of the land and obey their regulations. You also need to respect their culture and keep an open mind.
There are certain places that you are better off avoiding because of several incidents of crime being reported there. These places include Jleeb Al Shuyoukh. However, if you go with someone and know how to be vigilant and careful enough, this town really has a lot to offer, including a vibrant night market which you can see in the video below:
Kuwait is really safe to visit, but one thing you can do is to be up to date with the latest news and developments going on around the country. When you're going out in public, just be aware of your surroundings, stay friendly with the locals and basically just enjoy yourself.
Here are some additional tips that you need to remember when traveling to Kuwait:
Sandstorms and dust storms – if you have asthma or other respiratory disease, then better stay away from these sandstorms or dust storms. An umbrella actually helps provide a temporary shelter at least, but get out of there as soon as possible.
During Ramadan – don't eat in public during daylight hours. Respect the fact that people are fasting. You can't even chew gum or drink water. If you are caught doing so you may even be sent to jail or pay a hefty fine.
On camels – you should keep yourself a safe distance away from camels. They can bite and spit, so you try to get as far away from their mouths as possible. On the other hand, camels have been really helpful to the locals in terms of transportation, and is an important part of their culture.
On stray animals – there have been a lot of efforts from concerned citizens in Kuwait, including PAWS Kuwait, to rescue stray animals. They have been doing Trap, Neuter and Release rescues, for example, and you can connect with them if you want to help. But it is also wise to stay away and not pet them to avoid dangers of getting disease.
Kuwait is definitely relatively safe, and a good place to live and work in. If you enjoy going to decent malls, enjoying great food with world-class restaurants, enjoying the beach (yes, despite some marine pollution concerns, there are still great beaches available), then Kuwait is the place for you.
In the end, the way you live your life in Kuwait depends on how you design it. It has many exciting things to offer, lots of job opportunities, and many chances to grow as an individual or a family.