The UAE Space Agency (UAESA) welcomed Philippine Ambassador to the UAE, H.E. Amb. Hjayceelyn M. Quintana, and a delegation from the Philippines Space Agency (PhilSA), to discuss potential collaborations in the space sector, as the two friendly nations explore new ways to strengthen their 47-year bilateral relations.
The Filipina ambassador established the critical link that will let the two young space agencies to interact on "limitless possibilities in the foreseeable future." Similarly, the meeting marks a historic step forward in the two countries' relationship, which is celebrating its 47th year of diplomatic relations since August 19, 1974.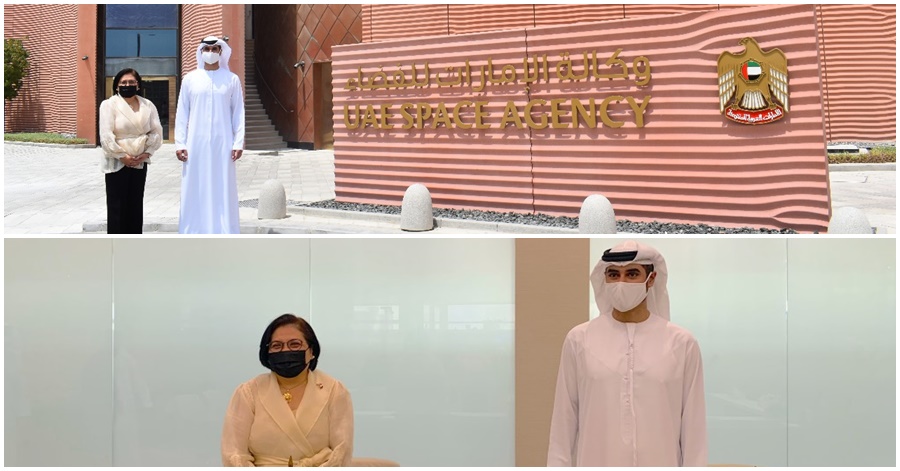 Celebrating 47 Years of Friendship: PH-UAE Take Relations to "Infinite Possibilities"
"As we reflect on the adventures of the Philippines and the UAE in space, we see two nascent programs but one united vision. What better way to commemorate the 47th year anniversary of our important diplomatic relations than by bringing together our space agencies to meet, share knowledge and expertise, and discover what we can achieve together. I consider it a distinct honor to be a part of this historic inaugural meeting and chart a new frontier in our strategic partnership which, like space, is of limitless possibilities," said Amb. Quintana, according to a report by UAE state agency WAM.
Ibrahim Al Qasim, a Space Science Advisor at the UAE Space Agency, offered nothing but appreciation for the two countries' strong and ever-growing ties.
Long-standing bilateral relations between the two countries have been established on decades of mutual collaboration and cooperation across a wide spectrum of strategically essential industries.
"Space sector collaborations are essential for both the UAE and the Philippines. As our two countries accelerate the growth and increase investments into this exciting yet nascent industry, there will be many opportunities to collaborate and share knowledge and ideas as we work together to create new avenues for space-based innovation," said Al Qasim.
Both parties have "bold and ambitious" national space exploration roadmaps. As a result, the collaboration provides significant value to each party's distinct interest in field growth.
Furthermore, this collaborative work in the space industry will definitely generate highly trained individuals, stimulate economic activity in local businesses, and provide the groundwork for knowledge-based economies.
READ NEXT: Remittances from OFWs in UAE, Among Highest for Mid-Year Audit