Great news to all vaccinated Filipinos who plan to travel to Hong Kong soon! Starting next week, the Hong Kong government will accept Filipino travellers who have been fully vaccinated from the Philippines.
Also Read: Salary of a Domestic Helper in Hong Kong
News came out that the Hong Kong government, to the dismay of returning OFWs and those who have been fully vaccinated and with travel plans to visit the island country, will not recognize the vaccine cards issued by LGUs in the Philippines.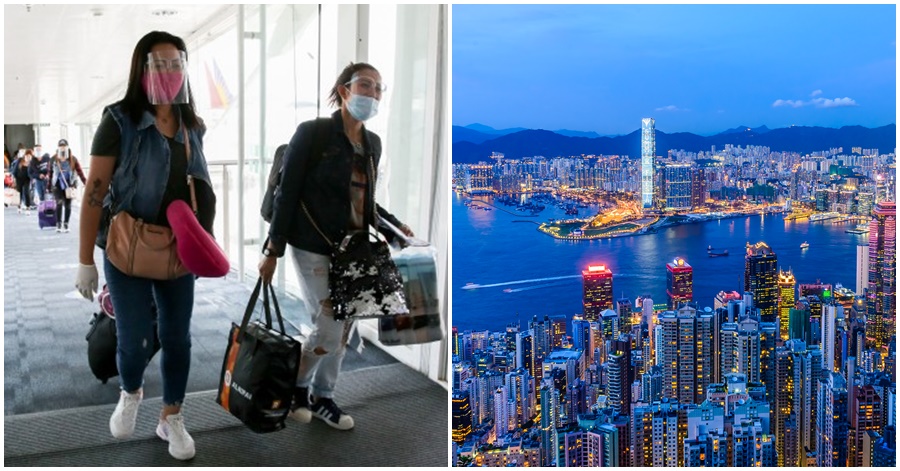 OFWs Can Travel to Hong Kong Starting Next Week
Despite the early setback, the two governments have finally reached an agreement to allow fully vaccinated Filipino workers back into the city starting August 30 upon showing a Bureau of Quarantine (BOQ) issued vaccination passport, the Philippine Information Agency reported.
In line with this, Labor Secretary Silvestre Bello III noted that some 3,000 OFWs awaiting deployment will benefit from this development.
Once travellers arrive in Hong Kong, they must proceed to undergo quarantine in their respective hotels. The cost of which, will be shouldered by their respective employers.
At present, the Hong Kong government is sorting logistics for this process that will be observed starting next week.
Requirements for entry to Hong Kong include the OFW's passport details in the vaccination certificate issued by the BOQ, DOLE, and the Philippine Consulate.
While waiting for the inclusion of details required in the yellow card, HK immigration will honor vaccination certificates issued by the BOQ for incoming OFWs to HK.
READ NEXT: Here's What You Need to Know About the International Certificate of Vaccination (ICV) or "Yellow Card"