Did you know that Hong Kong is one of the top destinations for Overseas Filipino Workers (OFWs)? In one particular list by Jobstreet, it is actually fourth behind only Saudi Arabia, UAE, and Singapore. Most of the OFWs in Hong Kong work as domestic helpers.
As you can tell, Hong Kong is basically home away from home for many Filipinos. They go to Hong Kong not just for its touristy nature, but because they earn a living there, and they call it home. If you are one of those Filipinos who wish to know more about being a domestic helper in Hong Kong, then in this article, you will know how much you can earn and more.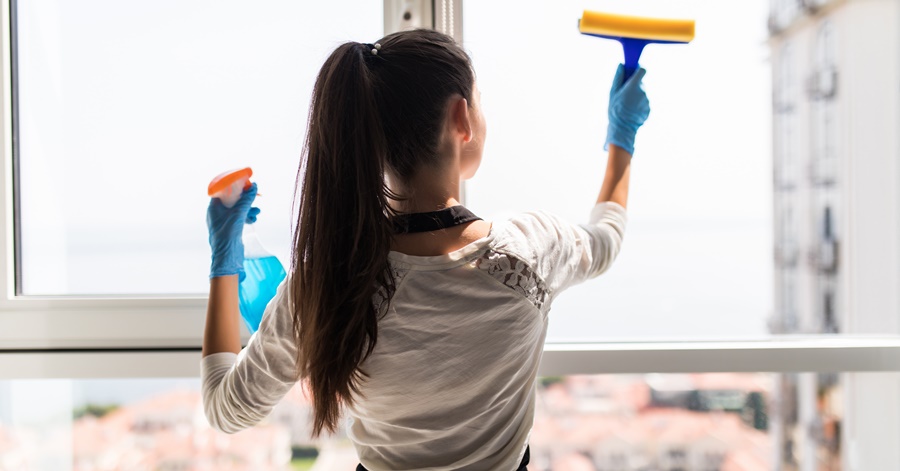 Disclaimer: The information posted here is based on the personal experiences shared by the OFW in the video below. Please let this post serve as a guide only. If you have specific questions, you may ask the OFW by commenting on their video on their accounts.
Monthly Salary of an OFW Domestic Worker in Hong Kong
As mentioned above, this post focuses on the monthly salary of an OFW domestic helper based in Hong Kong. The information shared in this article is based on what OFW YouTuber "Pinay Nanny Vlogger" shared in her YouTube channel. If you want to know more about the full details of this particular topic, you can access the full video below:
According to a September 2020 survey, there are around 370,000 domestic helpers in Hong Kong. Among those, the majority are Filipinos, specifically around 204,000 of them, while the second largest group are Indonesians at 155,000.
A huge majority of the domestic helpers are female, 98.5 percent to be exact.
Roles and Functions of a Domestic Helper
So what are the tasks of a domestic helper in Hong Kong? Well, a DH in Hong Kong performs the same roles that other DHs from other places around the world perform. Namely, they cook, serve, clean, wash the dishes, take care of children, and more.
Because of the nature of these tasks, it is imperative that domestic helpers live in their workplace; the home of their owner. In fact, the law mandates this. Owners should give their domestic helpers a suitable place to stay within their homes.
It seems that each year, more and more domestic helpers find their way into Hong Kong. Many now consider them to be an integral part of the society. As such, many have become more curious about this job, and are even wondering about how much domestic helpers earn.
A Typical Domestic Helper's Schedule
Your employer might provide you with a daily schedule, especially during the early stages of your employment. This will really help you get accustomed to the job, and will help set expectations for both you and your employer.
So here is a possible daily schedule for a domestic helper in Hong Kong:
Make the beds
Gather the laundry and do them when necessary
Clean the bathrooms
Wash the dishes and make sure the kitchen is clean
Empty the garbage and replace bags
Sweep the floor
Arrange things and put them in the right place and order
This is just a very specific example of what you might do on a daily basis as a domestic helper. Your employer may also give you monthly tasks. For example, for the first Thursday of a month, she might require you to clean the air conditioners, while for the first Friday, they might ask you to clean the shower curtains or bath mats.
Important Facts About Hong Kong Domestic Helpers
Before talking about the salary of domestic helpers in Hong Kong, here are some relevant and related facts about the profession:
The government sets minimum wage for foreign domestic helpers. This is known as the minimum wage law. With the help of this law, it is illegal for employers to provide salaries to their domestic helpers that are lower than the minimum wage. In fact, employers are allowed, and perhaps even encouraged, to give more than the minimum wage if they can afford it, including contract-based benefits.
So what is the minimum wage in Hong Kong? According to Hong Kong's Statutory Minimum Wage, this is at 37.50 Hong Kong Dollars per hour. This is equivalent to 235 Philippine pesos per hour.
According to an agency website, domestic helper salary and food allowance depends largely on the contract date. For example, if the contract was signed on or after September 28, 2019, then the minimum salary for domestic helpers is 4,630 Hong Kong Dollars per month. In Philippine Pesos, that is equivalent to around 29,000 pesos depending on the exchange rate.
On top of this minimum salary, employers are actually required to provide domestic helpers with food allowance amounting to 1,121 Hong Kong dollars per month. This is equivalent to around 7,000 pesos per month. Or, an alternative is for the employer to provide food to the DH.
While this is the minimum salary, and employers are not allowed to pay lower than this, many employers will find that they need to pay higher than this if they wish to retain the more experienced and skilled domestic helpers.
If you are curious about the previous minimum wage salary, just before the September 2019 wage hike, that was at 4,250 Hong Kong dollars per month.
When Should Domestic Helpers be Paid?
If you're planning on becoming a domestic helper in Hong Kong, then you should know that your salary should be paid on a monthly basis. Moreover, payment should not exceed 7 days after the wage period.
Aside from the monthly pay, you should also expect your employer to give you your food allowance at the start of every month. That is, if your contract requires them to give you this allowance. Again, an alternative is for your employer to just provide you food so you won't have to spend for it.
There are two ways you are getting paid as a domestic helper: through bank transfer or through cash. It is preferable to have it done via bank transfer so that you can get an official record of payments from the bank.
However, if you don't have a bank account, or if you prefer being paid in cash, then that is also possible. To still have payments record for this type of transaction, you can ask your employer for a salary receipt which you should keep.
Western Employers vs. Chinese Employers
It is mentioned in the video that, based on the YouTuber's experience, Western employers, or those who originated from the Western part of the world, offer higher salaries than Chinese employers.
She did mention, however, that this is not always true, and that there are Chinese employers who are willing to pay more than the minimum wage. They also give benefits to their domestic helpers.
Having said all of these, what's more important is knowing that you get at least minimum wage plus benefits as stated in your contract. You should be aware that this is required by law, and you should never take the job if these minimum requirements are not followed.
Reading the Employment Contract is a Must
You should read your employment contract. After handing it to you, your employer will automatically assume that you will read its entirety, and not just read, understand the content of the contract.
That means that you are expected to know all terms and conditions by heart, and it is so easy to miss some very important details which, if you don't follow, could land you in trouble.
For example, it is likely that in your contract, it is stated that you are not allowed to have any other source of income other than being a domestic helper. While you're in Hong Kong, you can't be working two or more jobs. You need to focus on being a domestic helper.
This is not good news for hardworking OFWs who wish to earn more for their family back in the Philippines. However, if you don't abide by this rule, then you will probably end up in jail or pay a hefty fine, or both. Aside from that, your contract will be terminated. In some cases, you will be deported back to the Philippines and you won't be allowed to enter Hong Kong again.
If you're ever planning on working extra jobs aside from your main domestic helper job, you are taking a very big risk. Hong Kong is quite strict when it comes to labor contracts and employment laws. Basically, if you want to live a peaceful life in Hong Kong, with a decent paying job earning honest, hard-earned cash, then you have to follow the rules of the land.
There you have it, being an OFW is really hard, and domestic helpers are probably one of the hardest jobs you can have. You can only rely on your employer when things don't go your way for some reason, so there's always that risk of abuse. There are, of course, many great employers in Hong Kong, and lots of domestic helpers feel blessed that they have a good paying job with a boss who treats them well.