Working abroad is a dream that many Filipinos have. By doing so, they increase their chances of having a better life, not just for themselves but also for their loved ones. This is perhaps the main reason why you can find Filipinos in any country around the world. Some of the top destinations for OFWs include the Middle East, USA, Canada, Australia, Japan, Singapore and Hong Kong, among others.
One of the most common jobs for OFWs is being a domestic helper. In Hong Kong, majority of the domestic helpers are Filipinos, second are Indonesians. If you wish to work as a domestic helper in Hong Kong, you need to know your rights. You need to know that there are benefits designed for you from the Hong Kong government to help you attain a suitable work condition.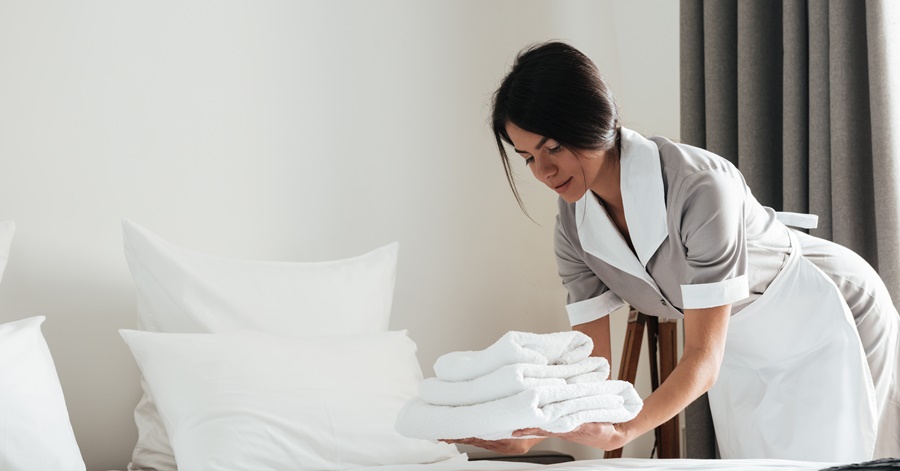 Disclaimer: The information posted here is based on the personal experiences shared by the OFW in the video below. Please let this post serve as a guide only. If you have specific questions, you may ask the OFW by commenting on their video on their accounts.
Benefits of Domestic Helpers in Hong Kong
The information presented in this post is based on a YouTube video by a Filipina domestic helper based in Hong Kong. Her YouTube channel's name is Pinay Nanny Vlogger. You can check out the video in the link below, or visit her channel where she shares more videos about her life and work in Hong Kong.
So what are your rights as a domestic helper in Hong Kong? If you think about it, the most obvious right is to have a salary while working. In particular, the government of Hong Kong mandates all employers to give domestic helpers the minimum salary, or more, per month.
The following is a list of all the rights of domestic helpers in Hong Kong.
Salary
In Hong Kong, domestic helpers should be given at least the minimum salary. The minimum salary as of September 2019 is HKD 4,630 per month. In Philippine pesos, that is equivalent to 29,000 pesos per month. In many cases, employers offer salaries beyond the minimum wage, especially if they are trying to keep a more skilled and experienced nanny.
Food
There are two ways an employer can shoulder the food of the domestic helper. They can provide it for free to the helper, which means they will provide the ingredients and allow the domestic helper to cook her own food.
Another way is to just provide food allowance to the domestic helper. In this case, the employer must provide a minimum food allowance of HKD 1,121 per month. That is equivalent to 7,000 Philippine pesos per month.
Free Accommodation
The government of Hong Kong also requires employers to provide free accommodation to their domestic helpers. Domestic helpers will live in the residence of their employers as that is the nature of the job.
Aside from a free place to stay, domestic helpers also receive free use of electricity and water. Moreover, there are instances when employers and domestic helpers arrange for the latter to live out of the employer's residence. In this case, it is the employer's responsibility to pay for the rent and the utilities bills of the domestic helper.
Rest Day
Those who wish to work as domestic helpers in Hong Kong should know that you must have a rest day. The government requires employers to give their helpers at least one full rest day per week. To be very specific, a domestic helper should have at least 24 hours straight of rest in a week.
In addition, the rest day doesn't have to be a specific day in a week. A domestic helper's employer should let them know when those days are before a month begins. Usually though, domestic helpers have their days off during Sunday. Most domestic helpers in Hong Kong congregate during that day, walking around outside and taking a break from a hard week's worth of work.
Holidays
Hong Kong has 12 statutory holidays that are not the same as general holidays. During these days, employers are required by law to give domestic helpers a rest day as well as pay them. However, if the domestic helper has only been employed for less than 3 months, the employer doesn't have to pay them during these days.
So what are the statutory holidays? For the year 2020, these are the following: First day of January, Lunar New Year's day on February 12, the second day of Lunar Year on February 13, the fourth day of Lunar year on February 15, the Ching Ming Festival on April 4, Labor day on May 1, Tuen Ng Festival on June 14, Hong Kong Special Administrative Region Establishment Day on July 1, National Day on October 1, Chung Yeung Festival on October 14, Chinese Winter Festival or Christmas day on December 21 or December 25.
Medical Assistance
Employers are mandated by the Labor Department to provide free medical treatment to domestic helpers. Aside from that, dental treatment is provided free as well. This is true even if the injury or sickness did not occur while on the job.
Repatriation of Remains
In case a domestic helper passes away, the employer is required to shoulder the costs of repatriation. For this particularly unfortunate scenario, the employer must coordinate with the Philippine Embassy of Hong Kong to ensure that the remains of the employee find its way back home to their home country.
Travel Expenses
The Standard Employment Contract created by the Department of Labor requires employers to pay for the airfare of domestic workers, as they travel to Hong Kong from the Philippines or as they go back to their home country after the end of contract.
Annual Leave
If you are a domestic helper in Hong Kong, then you should know that one of your rights is getting annual leaves. The number of leaves you can have though depends on how long you've been in the job for.
For example, if you've been working for your current employer for 1 or 2 years already, you have 7 days for leave. Beyond 2 years, the number of leave days, 1 day per year, until the maximum 14 days leave is reached.
For the first two years of your work as a domestic helper in Hong Kong, you get 7 days of paid leave. After two years, each year your number of days of paid leave increases. By your 9th year as a domestic helper, you would have reached the maximum number of days of paid leave at 14, and that no longer increases during subsequent years.
Severance and Long Service
A domestic helper must agree on a contract with the employer. Included in the contract is the employment duration before a renewal. In some cases, the contract may be prematurely terminated, and when this happens, the employer needs to pay the domestic helper with what is known as the Severance Pay. However, a domestic worker needs to be 2 years into the job before they qualify for severance pay.
Another kind of payment is Long-service pay. A domestic helper qualifies to receive this pay if they get terminated or if their contract is not renewed. However, as the name suggests, this pay is only given if the domestic helper has served for a long time, and to be specific, that means 5 years or more.
A domestic helper, for example, can claim long service pay if they resigned due to ill health, reached the retirement age of 65 years or older, or if they passed away while employed.
If, however, the employer is forced to not renew the contract due to the fact that the domestic helper is showing poor conduct, then they don't have to provide long-service pay.
In addition, if redundancy of employment occurs, that is, if the employer is forced to reduce their workforce due to factors beyond his control, then the employer may not provide long-service pay, as it is not their fault that the contract is terminated.
Redundancy is hard to prove though, and the process of reasonably justifying that the domestic helper's position is no longer needed can be quite a challenge.
In addition, if the domestic helper qualifies for both Severance pay and long-service pay, the employer is not required to pay for both.
There you have it. As a domestic helper in Hong Kong, or anywhere else in the world for that matter, you need to know your rights by heart. Workers, no matter what the type of profession is, have rights, benefits and privileges.
For more information about domestic workers rights, you should read the standard employment contract that you will have to sign before starting. You should also contact the Philippine Consulate General in Hong Kong. They can help answer your questions regarding your rights and work arrangements as a domestic helper.
First and foremost, though, you should contact your employment agency. It is, after all, your agency's responsibility to ensure that you are safe and that your welfare is looked after, especially during your first two years as a domestic helper in Hong Kong.