There are thousands of Filipina domestic helpers working in Hong Kong and Sundays are allotted for them as their day off. So what do they usually do? They go to Central district area in Hong Kong statue square to hang out and spend the whole day with fellow overseas workers. Here are some pictures that show the tightness of the Pinoy domestic helper community in this special administrative region of China.
Hong Kong is only a couple of hours away from the Philippines and we are one of the major providers of domestic helpers for Chinese families in HK (other workers are Indonesians). These OFWs work 6 days a week and dedicate hours of work to take care of their employer's family and doing household chores. This is the reality that a nanny faces when working abroad.
Related Post: Yaya, a Documentary Film of a Caregiver in Hong Kong
Sundays are Days OFF for Household Workers in Hong Kong
Do you know what OFWs in Hong Kong do on Sundays at the Central District? They go and mingle with fellow workers. They set up make-shift shelters using cardboards, they bring food, play card games, gossip and chitchat, read books, paint each other's nails, ans basically enjoy the rest of the day with each other.
Here are some photos of OFWs gathering in Hong Kong's Central district area so you can see how many Pinoys are actually working in HK.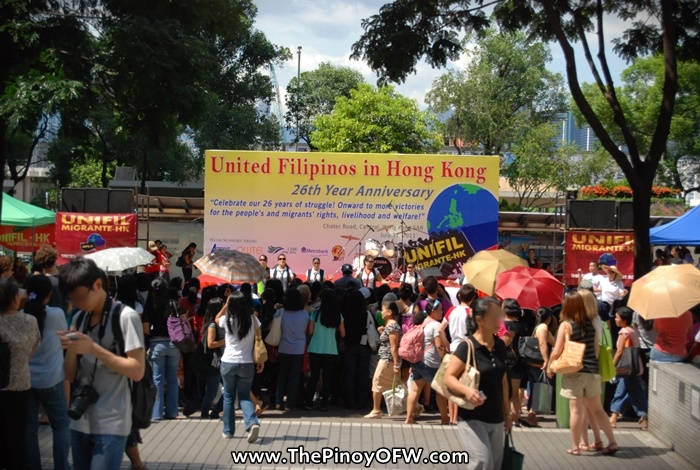 there's an event going on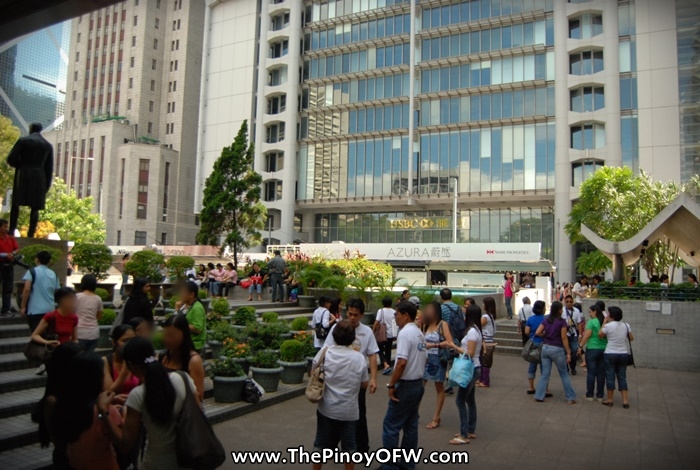 outside the Central MTR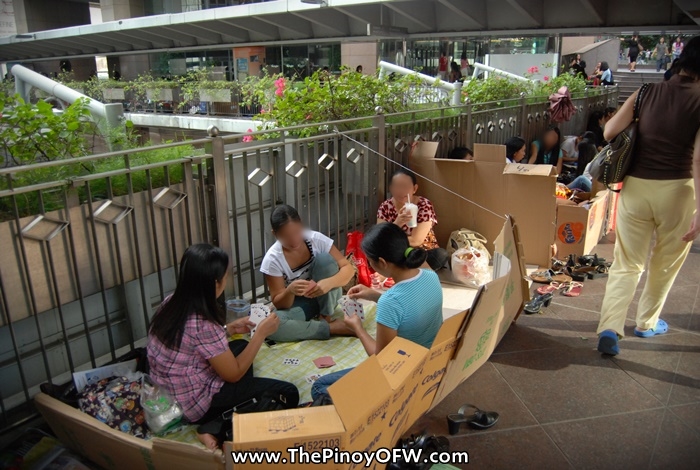 bridgewalk area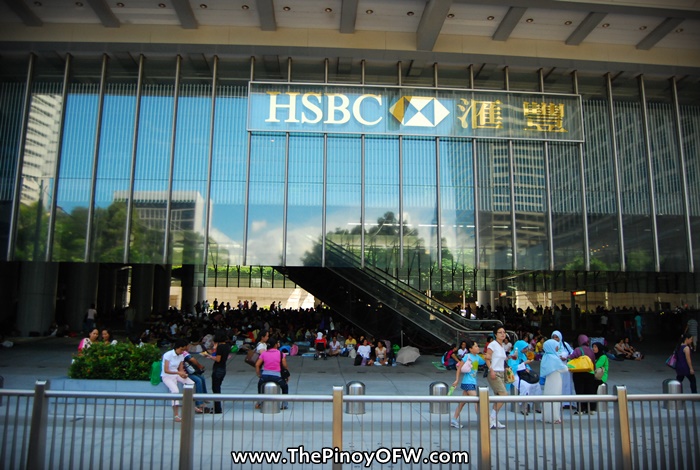 HSBC Tower in HK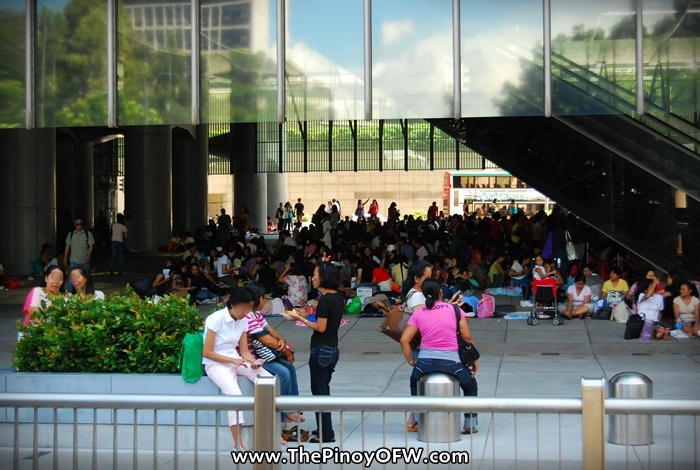 under the tower, Pinoys and other household workers spend time under the shade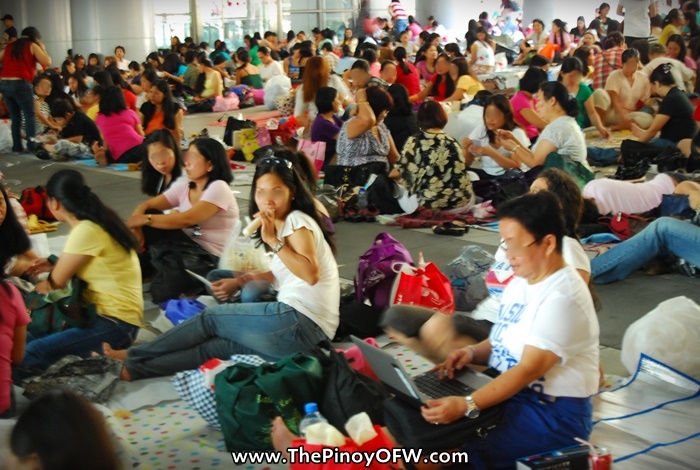 they eat, bring out their laptops, gossip, and just enjoy the rest day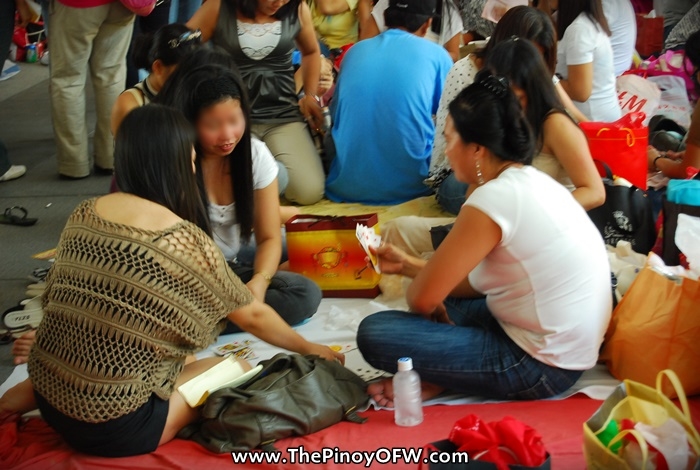 playing cards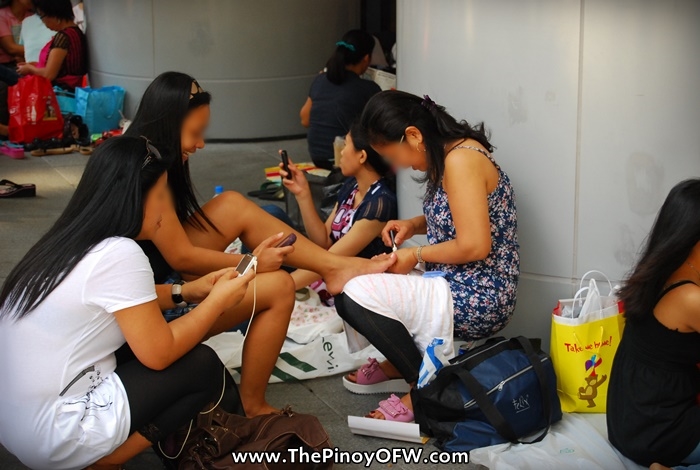 doing their nails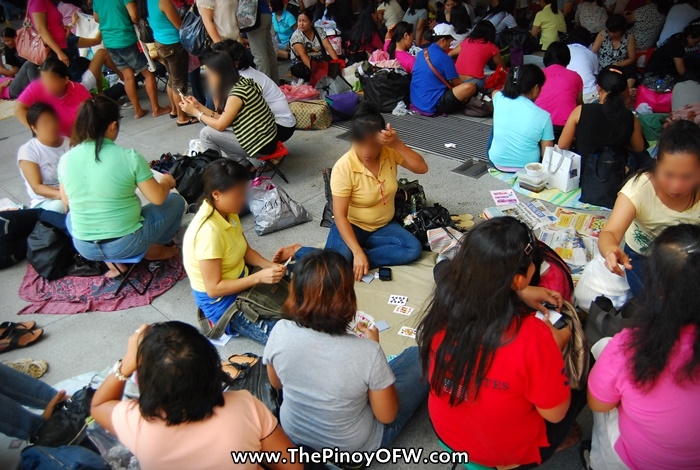 chatting and calling their loved ones at home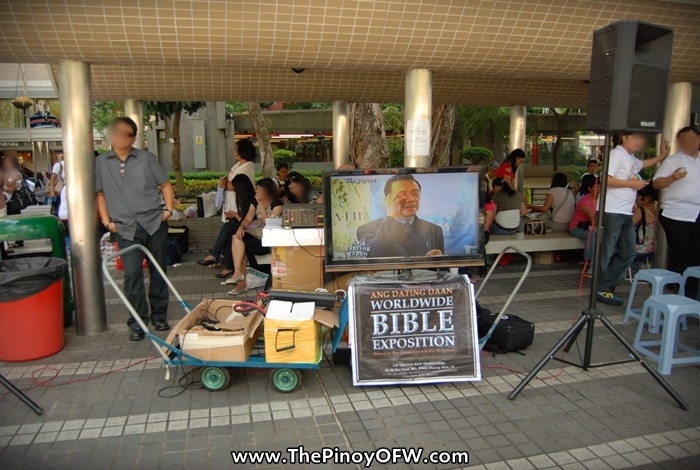 others go to church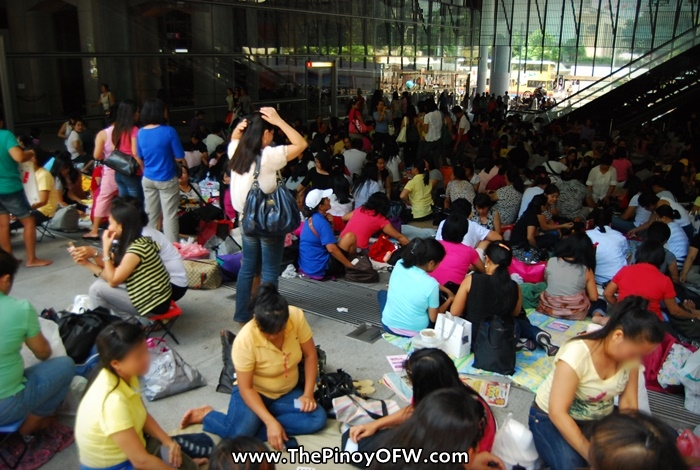 all trying to make the most of the day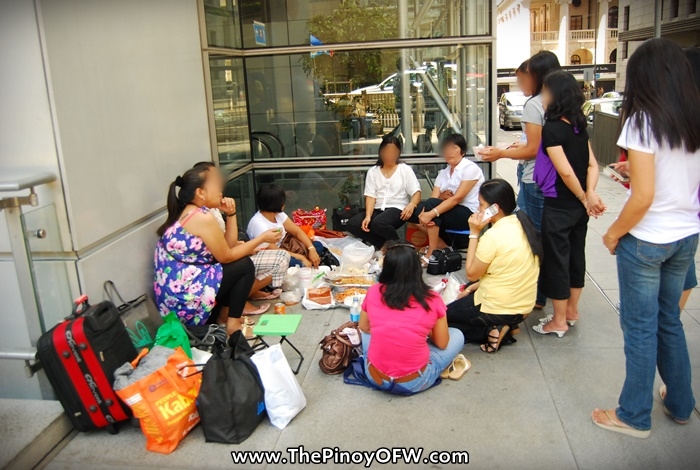 food fiesta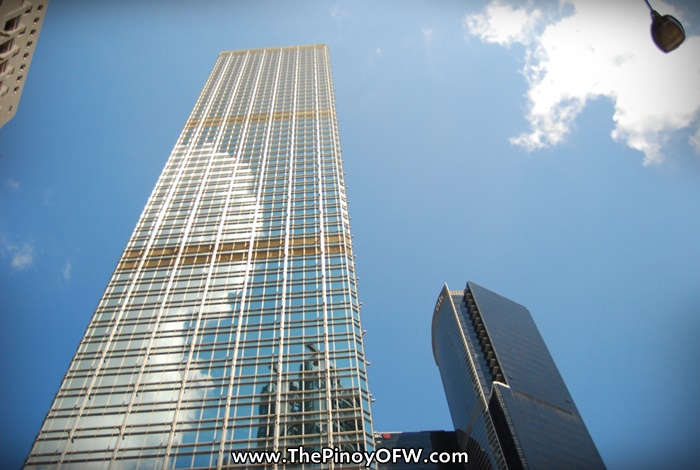 towering skyscrapers in HK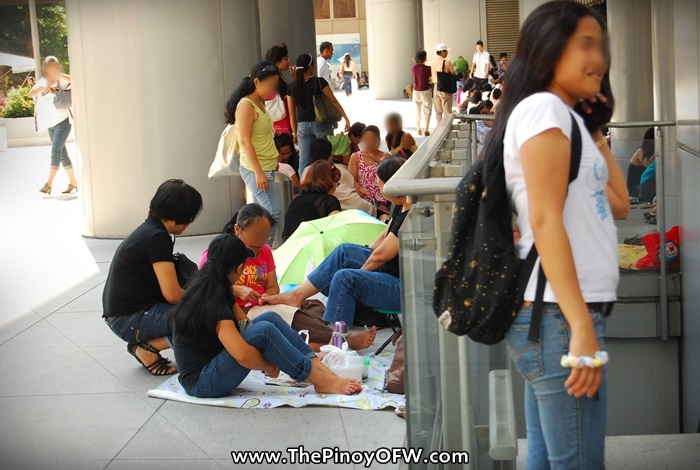 using cartons, blankets and newspapers as rugs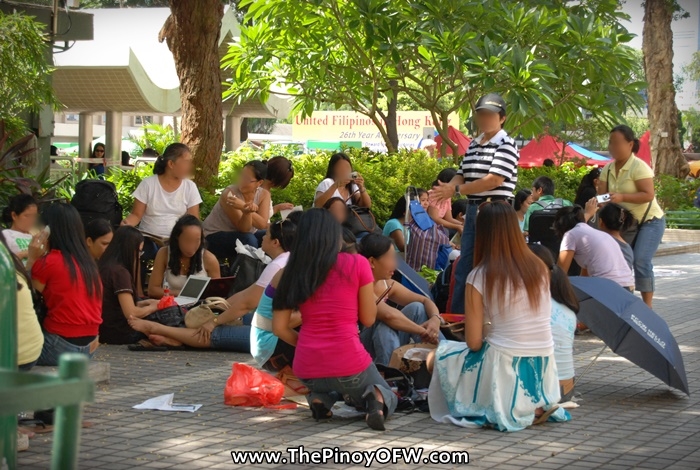 at the park
So you can just imagine how crowded this area is on Sundays. If you're not used to the sight of grounds of towering skyscrapers in Hong Kong filled with so many people as if in a fire drill, this is not an everyday occurrence. The rest of the people in Hong Kong are also on day off so either they're at home or just going out to malls/parks/etc.
This gathering is really unexpected when we visited the area. But this is a nice sight especially the community being together just spending time with each other before another workweek starts.