Filipinas who were sexually and physically abused by their employers abroad have been rescued by Raffy Tulfo in Action team and have arrived home to the Philippines.
In a post from Raffy Tulfo in Action Facebook Page, videos show these Pinay OFWs asking for help as they were either beaten or have become victims of sexual abuse by their employers. this is not the kind of work environment that anybody should have. We are glad that actions were taken to save our fellow OFWs from the maltreatment.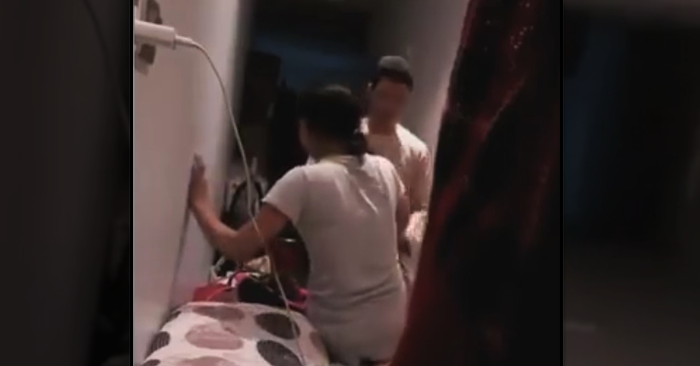 photo credit: screengrab from Raffy Tulfo in Action FB Page
Pinays Seek Help from #RaffyTulfoinAction
These household workers have gone abroad while hoping to provide a better life for their families back home. However, sometimes we cannot predict who our employers are and how they will treat us. If you're lucky, you will have employers who are kind and generous, however you might also be hired by employers who are prone to maltreatment of their employees.
Such are the cases of these Pinays who have sought help to get away from the abuse that they've received from their bosses.
Video: OFWs Maltreated by their Employers
Raffy Tulfo is a well-known Filipino broadcast journalist that specializes in private and government sector issues especially in terms of injustices done to ordinary citizens. He is often tagged by Filipinos who seek help and as you can see in this video clip, you will find that these complainants have finally arrived in the Philippines and are safe.
Check out the video below:
Video source: Raffy Tulfo in Action Facebook Page
We thank sir Raffy Tulfo in Action for looking after the welfare of these distressed OFWs and for saving them from the abuse. We hope that the plight of household workers will become better and that our fellow Pinoys will stand up and help each other.
If you're planning to work abroad, please make sure you understand the possible scenarios that can happen to anyone. We are not discouraging you from being an OFW, but it is important that you are understand your rights as an employee and as a human being. That these abuses should not be tolerated and should be reported. We wish all our fellow Pinoys working abroad all the best. You can tag #RaffyTulfoinAction from their Facebook page and social media channels as well as coordinate with the government agencies and Philippine embassy or Consulates in the respective country where you are working.
In case you wish to report your situation to the team, you can also visit Raffy Tulfo in Action website – www.raffytulfoinaction.com