Choosing to work as an OFW is no simple task. Aside from leaving their family in pursuit of a better job, OFWs also sometimes pass up the chance to enjoy being with the people they love back home. That has been the case of the OFW, Jimmy Aroco, in a feature shared by Raffy Tulfo in Action.
ALSO READ: 7 Tips for Couples in Long Distance Relationships
Jimmy, an OFW based in Al Khobar, Saudi Arabia, shared that he has been saving up and remitting almost all of his earnings from work abroad in the hopes of getting married with his girlfriend (now ex-girlfriend) when he gets back home to the Philippines. However, all of his efforts and sacrifices went down the drain when he learned that his girlfriend had gotten pregnant by another man, and has used up all the money that he had sent her.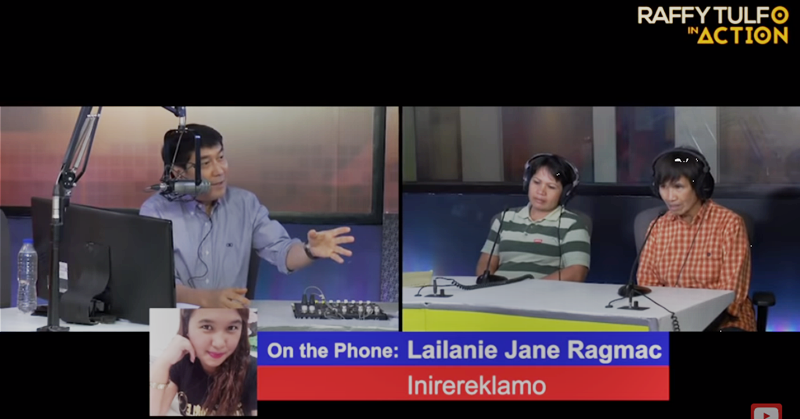 OFW Asks for Help from Raffy Tulfo after Losing Almost Php 650K to Ex-Girlfriend
Disappointed and hurt, Jimmy, as represented by his mother, sought help from Raffy Tulfo's show Raffy Tulfo in Action to sort things out with his cheating ex-lover and to retrieve the money that he has given her since 2015 amounting to more than half a million pesos.
To this, the woman explained that Jimmy had sponsored for her college education, and so she had used some of the money he has given her for her schooling. Although she did not deny having an affair, which resulted to her getting pregnant while still being in a relationship with Jimmy, the woman admitted that she no longer has the money given to her but is willing to pay him back after they personally talk the matter out.
Jimmy shared that he had already attempted several times to personally talk to his ex-girlfriend and to fix the matter, but she was always unavailable and nowhere to be found during those times.
As it is, Jimmy no longer wants to accede to the demands of his ex-lover and would just simply like for her to return all the money he gave and cut communications with her once and for all. To this, Raffy Tulfo suggested for Jimmy to get a special power of attorney (SPA) to help him settle the matter legally with all parties involved, despite his absence.
What happened here is a case of fraud, which is considered a crime and is punishable by law.
Watch the trending video here:
Let this be a lesson to all OFWs to be extra careful in dealing with people, even those whom they consider close to them, especially when there's money involved. And finally, it's important to know when and how to handle matters legally – OFWs can reach out to the Philippine Embassy in their country to request assistance or to get consultation as to how to proceed with such matters.
(ALSO READ: QC Signs Deal to Form Resource Center for OFWs)