Practicality and finances have pushed so many families and couples apart these days. Nowadays, it is pretty important to secure the future of the family and for some, going through a long distance relationship is the way to go. While one would stay put at home to keep things in order, the other would be working abroad.
Plenty of professionals and skilled workers overseas have separated 'temporarily' from their partners and even children just to seek financial stability abroad. It takes a lot of courage and sacrifice to be away from your loved ones. Here we share some helpful tips to help keep your relationship strong in these times.
Related Post: Top Countries for OFWs Abroad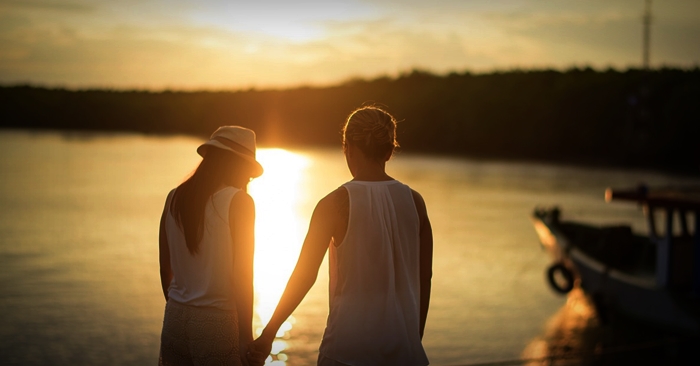 In extreme cases, the couple would be living in different countries in different time zones so you can probably imagine the toll it takes on the relationship. What's worse is that some OFWs would have illicit affairs and forbidden relationships with others while they're away (either the one who is abroad or the one who stays, or both).
Still, some of them make it work, some find problems and obstacles along the way and grapple with them to make things smooth. As they say, you have got to do what you have got to do to make things work between you and your better half.
Maintaining Long Distance Relationships for OFWs
Here are some tips for you to consider when you are in the midst of a long distance relationship.
See it as an opportunity to become stronger. While it may be challenging at first, remember the saying that pressure produces diamonds. You are going to face some tough times away but you would become stronger because you know each one is depending on the other to be supportive and trustworthy.
Communicate regularly to keep the fire burning. You need to be able to commit to communicate on a regular basis because it would be your alone time. Away from the stress of the workplace, you would have to be able to make some time for your relationship to work. When you set the time, make sure to be there no matter what. Be creative, be jovial so that you would be able to enjoy communicating with each other.
Do not text or call too much during the workday. You need to have some space for your relationship and your work to develop. So you need to refrain from the urge to text and call incessantly during the day unless in emergency situations because let us admit it, you don't want your better half hanging over your every move even from afar. You love your independence, so you would have to be able to respect this as well.
Visit once in a while. Yes, you would have to make some sacrifice to visit once in a while, even if it costs some money. You would have to be able to relieve the intimacy issue because you need it to keep the flames of the passionate relationship alive. More than the intimacy, the physical connection needs to be reestablished, your routines should also be made known so that your relationship would indeed be stronger. Enjoy some time together to further cement the relationship, so to speak.
Stay honest with each other. It would be a challenge for some, but honesty is still one of the foundations of a strong relationship. You need to be able to be clear in everything you are doing because you are also expecting the other party to do the same. You may be apart but you are still a couple and honesty and trust are good things to lean on. Do not do things that would be detrimental to your relationship – such as going to a bar with your friends after work without your partner knowing about it. It may be a good thing for you to unwind but you should make sure your partner knows where you are so she wouldn't worry unnecessarily.
Give each other something to hold on to. Send something personal, personalized or something important so that you would have something to remind you of each other. It would be a reminder that you are just there in the periphery and you are connected to each other.
Be updated with each other through social media / Skype. Keep in touch through social media – or via video calling applications. You would be updated and aware of what's happening to each other and have enough time to be independent. Like photos, posts and videos regularly so that you are sending the message that you are very much interested and looking after each other. Video call often because you would be able to maintain contact and keep the relationship personal.
Long distance relationships are tough to maneuver but it is necessary for some. For those who are in this kind of relationship, good luck making it work because it would indeed be such a challenge – the logistics, the emotional implications and investments would have to be considered.
Make the necessary sacrifices to make it work, because a strong relationship is founded on a mutual respect and love for each other.