A Filipina OFW working in Saudi Arabia asks for help to go home to the Philippines. She was very anxious and had decided to leave her employer. She said that she was not treated well by her employer and was allegedly raped multiple times by her employer's sons for 3 years.
The Filipina OFW was recognized as Dyna Petalcorin, she is from Nasipit, Agusan Del Norte. She was hired by the agency of KG & P International from Ermita, Manila.
Related Post: Raffy Tulfo Team Rescues Abused OFWs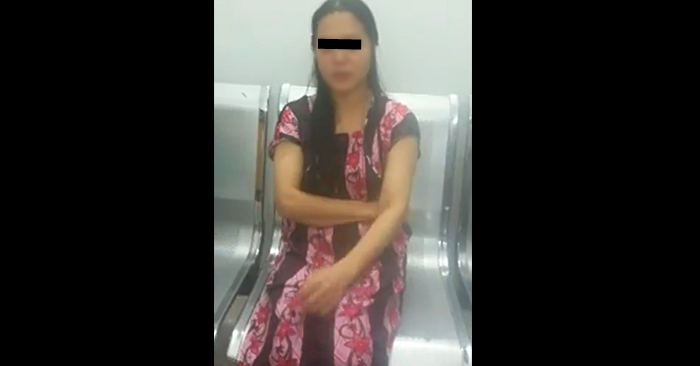 Dyna is hoping to get help by posting a video explaining what happened to her in Facebook. The video post had gone viral and assumed to reach out to Raffy's Facebook page named "Raffy Tulfo in Action" and Dyna believes to get immediate help in going back to the Philippines sooner.
In the posted video, she was interviewed and Dyna explained that she departed the Philippines last December 5, 2014 to Saudi Arabia. She was asked about what happened and have responded shakily. Dyna answered that she was being hurt by her employer and was being used sexually by her employer's son.
According to Dyna, this happened for 3 years in different intervals, she expressed this misuse occurs 3 times in a month. She left her employer and and is hoping to go back to her hometown and get her 3 years worth of salary.
At the end of video, she desperately asked to get help and wanted the viewers to see how she was abused and what her current status is.
Currently, her items are held by her employer and she is in custody at the police station.
There are many mixed comments in the video about how she just decided right now, why it took so long for her to leave, that it was her fault for prolonging this kind of act. But there are many who defended her and justified that it's not simple to do act immediately, that it's easy to say what needs to be done than do it.