A distraught OFW from Saudi Arabia sought help from Raffy Tulfo's program Raffy Tulfo in Action after learning that his family has gone under a huge amount of debt despite his regular remittances for over two years.
ALSO READ: Saudi OFW Sends 650K PHP to Fiancé, but Cancels Wedding after Learning about Fiancé's Illicit Affairs
The OFW, Winifredo Binondo, returned to the Philippines on September 9 after the company he was working for in Saudi Arabia went bankrupt and closed. However, he has yet to return to his wife and family in Cebu because of the difficult financial situation they are now in.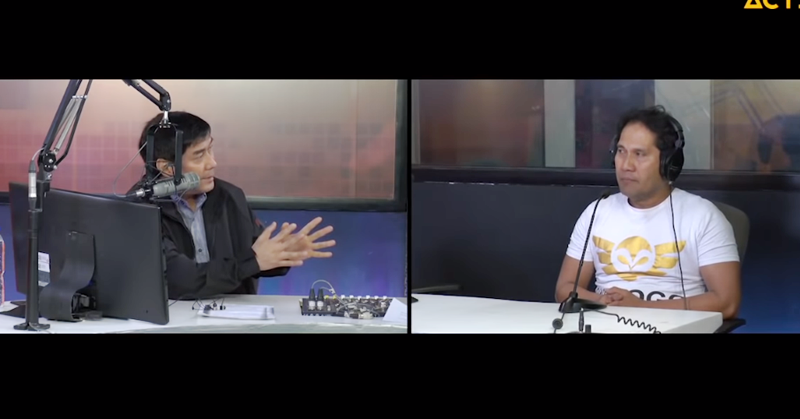 Saudi OFW Shocked Upon Discovering Family Debt After Years of Consistent Remittances
Winifredo, a father of five, returned home with a plan to invest on raising a few piglets with the money he earned from his work in Saudi Arabia after the company he worked for has shut down.
However, expecting to have some savings set aside by his wife, Winifredo was shocked beyond belief to learn that his family had nothing but debt despite his regular remittances amounting to Php 20,000 a month since 2016.
To this, an emotional Cristy, Winifredo's wife, explained that she had borrowed some cash to help manage their family's expenses until it got to such an amount that they could no longer pay it off. Apparently, Winifredo's earnings were not enough to support all five of their kids' schooling on top of their monthly overhead, without him having the slightest idea.
An apologetic Cristy also admitted that it was her fault, as she even did not pay her husband's SSS contributions for ten months since June of 2017 because she had to prioritize the children's schooling and their family's needs, as their finances almost instantly went down the drain due to their debts.
ALSO READ: How to Check your SSS Contributions
Cristy explained to her husband that despite her mistake of keeping their financial problem to herself, she did not want to add more stress to Winifredo's situation abroad, and that she did not want him to get mad at her as expected.
Raffy pointed out to the couple that they were clearly lacking in the communication aspect of their marriage, as the problem should not have blown out of proportion had they dealt with it together as a couple.
Fortunately, Winifredo found it in his heart to forgive his wife, with Raffy pointing out that it is not the end of the world. Money can still be earned, but a broken relationship cannot be as easily fixed once it has been bitterly ended.
ALSO READ: Senate Approves Bill for Permanent Deployment of Social Welfare Attachés