The deployment of OFWs has recorded its lowest during the last 30 years, as the COVID-19 pandemic continues to hamper them from seeking better opportunities overseas.
READ NEXT: DOLE: Employers of OFWs should pay for testing once they return to work
According to the data shared by the Philippine Overseas Employment Administration (POEA), the deployment of OFWs abroad fell by 74.5% in 2020, with only 549,841 migrant workers deployed in contrast to the record-high 2.16 million workers who flew in 2019. The latest figure is the lowest since 1990 when 446,095 OFWs left the country.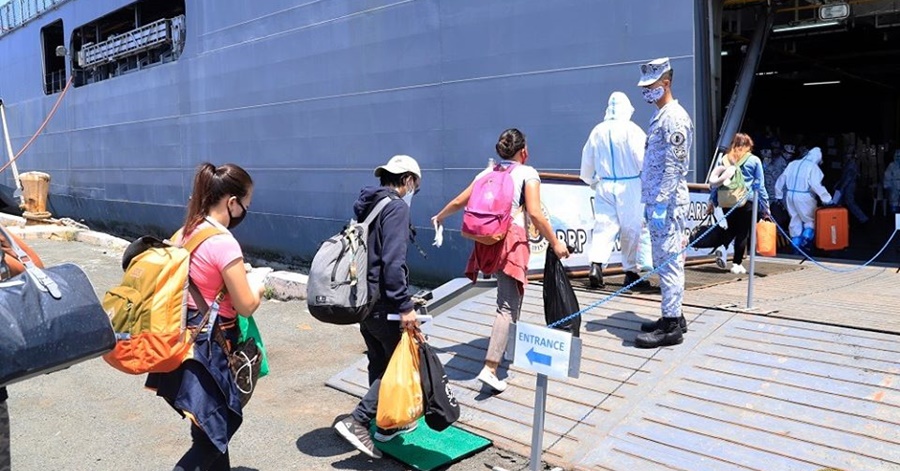 Deployment of OFWs Plunges to Lowest in 30 Years
The POEA added that the year-end tally is slightly lower than the preliminary 693,237 deployed OFWs reported in October last year, the Philippine Star reported.
The agency also revealed that there was a 79.4% drop in the recruitment of OFWs in 2020 while rehiring fell by 80%.
Moreover, the deployment of land-based workers plummeted by 78.4% while seafarers saw a dip of 57.2%.
Despite this, the POEA said it is hoping that the deployment will pick up its pace this year as countries begin to open up their economy and restart travel.
Meanwhile, remittances sent by Filipino migrant workers only decreased by 0.8 percent in 2020 despite the repatriation of nearly 400,000 OFWs and record-low deployment.
In line with this analysts attribute these numbers to OFWs who opted to stay abroad and used their savings to send money to their families in the country.
Remittances, which account for nearly a tenth of annual economic output, help drive consumption and investment in a country known to export labor to foreign nations. Legislators are debating whether there is a need to establish a separate Cabinet-level department to address their plight.
The central bank, however, expects that cash remittances, which account for a tenth of the Philippine economy, will grow 4% this year.
READ NEXT: Lost Your Job due to the Pandemic? Apply for SSS Unemployment Benefit Online