A COVID-19 variant reported in the Philippines has been detected in a traveller who landed at the country's Narita Airport, near Tokyo, on February 25.
Japan's health ministry identified a man in his 60s who travelled from the Philippines, as the source of the first case of the variant's infection in the country.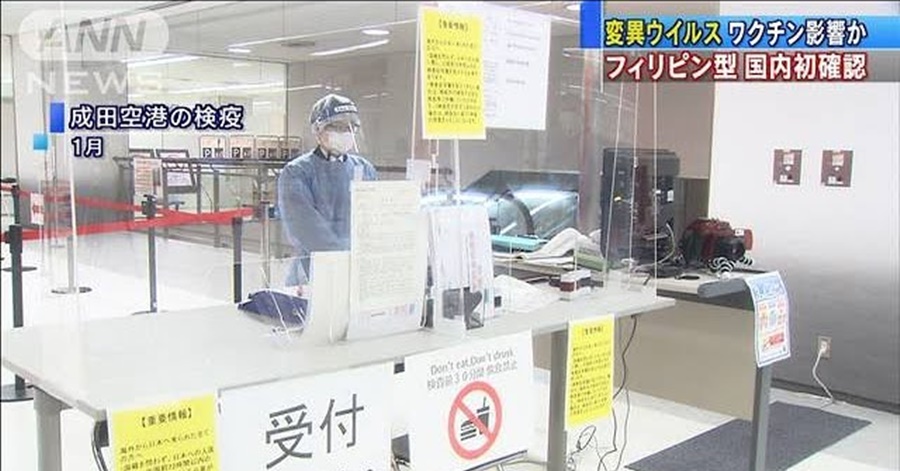 Variant from PH Reported At Narita Airport in Japan
An examination at the National Institute of Infectious Diseases discovered the variant in the sample taken from the elderly man, the NHK World reported.
Despite testing positive, the health ministry revealed that the man did not have any symptoms of COVID-19.
The institute also noted that the variant may be more infectious than the original one and that it can pose the same level of threat as other variants spreading in Britain, South Africa, and Brazil.
As of March 3, there have been 34 cases of infection of the variant in the Philippines.
In line with this, the Japanese institute has called on government officials to swiftly consider stepping up measures to prevent the strain from entering the country while monitoring the situation.
In the meantime, Japan is in the process of inoculating 4.8 million health care workers. The government also floated its plans to expand the vaccine rollout to people aged 65 or older, a group of about 36 million, by mid-April. People with underlying conditions such as diabetes and those working at elderly care facilities are soon to follow.
The Philippines, on the other hand, has so far detected cases of both the UK and South Africa COVID-19 variants, which experts described as more transmissible than the original virus strain.
In particular, researchers said that the South Africa variant may affect the efficacy and protection of currently developed vaccines due to its "immune escape" component.
What this means is that the current set of vaccines may have trouble in helping the inoculated patient build antibodies to fight off the virus because of the presence of the E484K mutation.
According to Philippine Health spokesperson, Maria Rosario Vergeire in an interview with CNN's The Source, aside from the new variants, there are also other factors that may have been contributing to the recent spikes in the country's daily infections averaging at 3,000, mostly from Metro Manila.
READ NEXT: DOH Identifies OFWs Among Priority Groups for COVID-19 Vaccination Plan