One coronavirus variant, which was first discovered in Kent, UK, is spreading across the world and is poised to becoming the dominant strain in several countries, a top scientist has said.
The variant which has been traced back and is believed to have originated in the Southern English county in September last year has already taken over in the UK and is responsible for 98% of its new cases.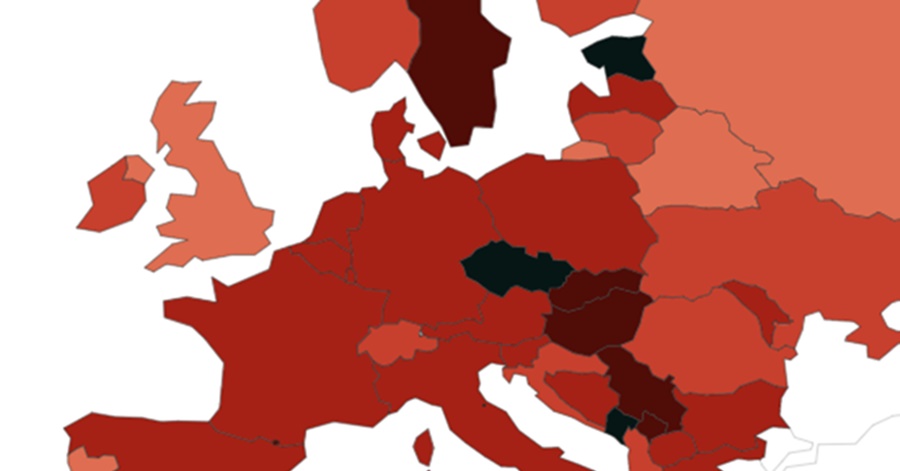 COVID-19 UK-Variant 'Taking Over The World,' 64% Deadlier than Previous Strains – Study
The strain, known as B117, has spread to around 100 countries, according to WHO data. Some countries, including Denmark, France, and the US, have reported swift rises in the proportion of their COVID-19 cases being caused by it, Yahoo! News reported.
According to top UK scientist, Shanon Peacock, evidence from the UK suggests B117 is likely to become dominant elsewhere, too.
"Because of its transmissibility, once it's introduced, it does have that advantage over other circulating variants – so it is the case that B117 appears to be travelling around the world and really expanding where it lands," she explained.
Peacock, head of COVID-19 Genomics UK, added: "It's around 50% more transmissible – hence its success in really taking over the country."
In the UK, she emphasised that the variant causes nearly all of the cases of COVID-19 – about 98%.
Moreover, the dominance of the strain appears to be stopping other variants from "getting a foothold in the UK."
 "There is a small increase in the likelihood of death from the variant," she said.
The WHO noted that B117 is one of several "variants of concern," along with others that have emerged in South Africa and Brazil.
READ NEXT: Filipino Couple's Tragic Love Story Featured on New York Times