The more contagious UK variant of the SARS-CoV-2 virus that causes COVID-19 has already been detected in six regions in the country, the Department of Health (DOH) said Tuesday.
As per data from the DOH, there had been a total of 23 cases of the B117 variant in the Cordillera Administrative Region, consisting of 18 cases in Bontoc, Mountain Province, one case in Sabangan, Mountain Province, and four cases in La Trinidad, Benguet.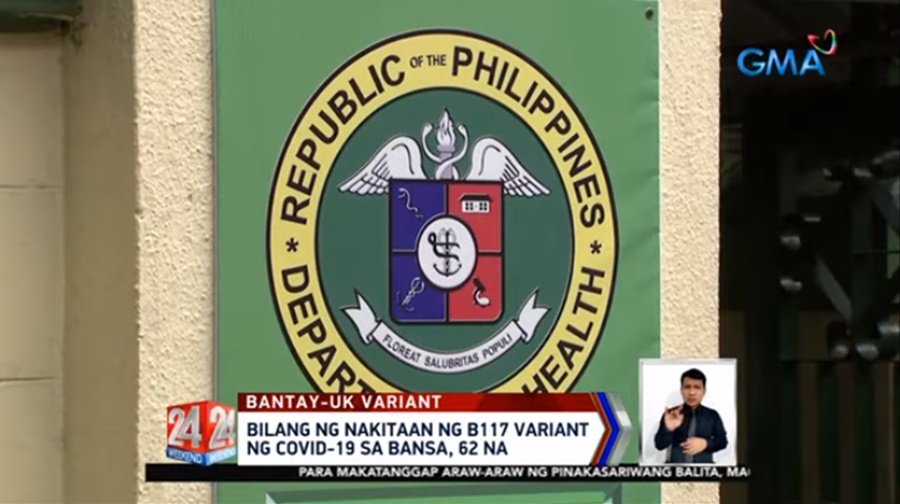 DOH Identifies COVID-19 UK Variant Detected in 6 Regions in PH
Meanwhile, three cases have been detected in the Davao region, composed of one case each from New Bataan and Compostela in Davao de Oro and Davao City, the Inquirer reported.
In line with this, CALABARZON has tallied two cases: one in Tanauan, Batangas, and another in San Mateo, Rizal.
Northern Mindanao also reported one case, specifically in Impasugong, Bukidnon.
According to the health department, Central Visayas also has one case detected from a resident of Liloan, Cebu.
In an earlier report, however, DOH-Region 7 said that the man has not been able to go to his hometown before testing positive for Covid-19 and that he has been in Metro Manila in recent months.
In line with this, the DDOH main office explained that the concerned City Epidemiological Surveillance Unit has yet to determine if the source of infection is Cebu or Metro Manila.
Metro Manila has also reported one case in Pasay City.
So far, there have been a total of 62 cases of the B117 variant in the country based on the latest report of the health department.
Of the 62 individuals, 30 that were not classified under the said regions are returning overseas Filipino workers
READ NEXT: Returning OFWs should not stay beyond 5 days in NCR, says DOLE