A passport is one of the most essential documents for identification to secure your rights and to verify your identity, especially when traveling or while we are staying abroad. Besides your names and other personal information, passports also contain their validity and the visa which allows you to go out of the Philippine border, and travel from country to country while securing the legality of your travel and stay in a certain state.
Also Read: Philippine Embassy in Muscat, Oman
When traveling to or when working in Oman, it is not unusual that some of the Filipino's passports would get nearly or get expired, but there shouldn't be any more worry when processing renewal of this document. Since the wake of better technology and the internet, even when outside the country, processing of a passport can be done in an instant. All of the information Pinoys need to know on the hows and whats can be found on the official website of the Philippine Embassy, even for those who are in Oman.
To those who are in Oman and are looking for a thorough walkthrough on renewing their passport, this is the guide for you. These are the updated steps and instructions for renewing a Philippine passport in 2021.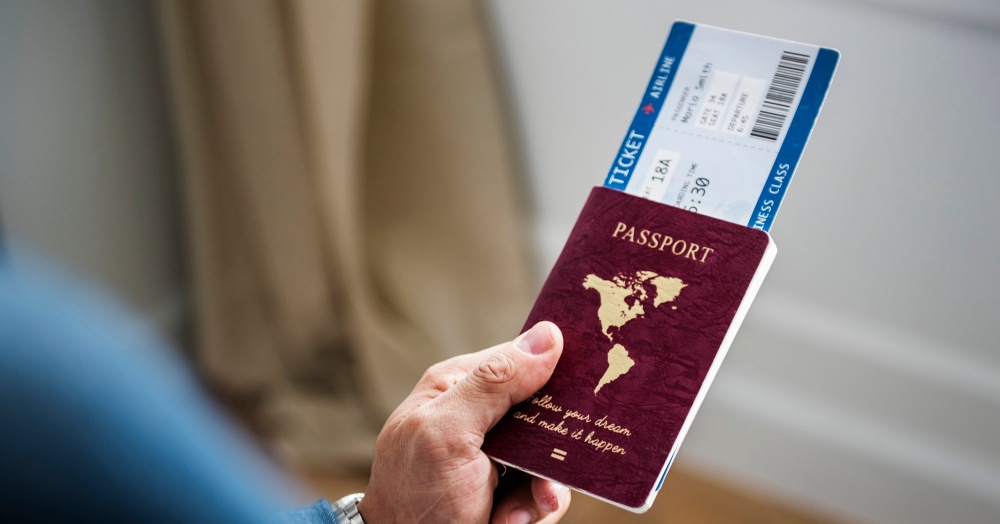 Renewal of passport during the pandemic
The Philippine Embassy in Oman temporarily restored their services for Passport renewal and may suspend again due to the COVID-19 pandemic. Always see updates if there are any announcements regarding extensions, filing, and processing of passports to avoid any further problems regarding your documents. Here are some of the guidelines provided on the Philippine Embassy of Oman's website:
The only applicants who are eligible to apply for a manual passport extension are those who have already applied for passport renewal. Download the application form 19 available on the Embassy's website then bring the print-out personally to the Philippine Embassy.
Only passports with a validity of less than six (6) months can be extended.
The manual extension of validity is only up to one year from the date of application.
Below are acceptable reasons for applying for this service according to the official website:
Death in the family (with proof of urgency such as a copy of death certificate, confirmed flight details) requiring the OFW and members of his/her dependent family to urgently travel to the Philippines;
Medical emergencies (with proof of urgency such as a copy of a medical certificate, confirmed flight details) requiring the OFW and members of his/her dependent family to urgently travel to the Philippines or another country for medical treatment; 
Urgent need of the OFW to renew his/her employment visa (with photocopies of front and reverse sides of applicant's resident's card or latest employment visa stamp).
The Embassy will temporarily allow the manual extension of validity to an expired passport, provided that the applicant has already applied for passport renewal. The validity of the passport cannot be manually extended beyond one (1) year from the original last date of validity of the passport.
Requirements when renewing your passport
The documents being asked for the renewal of your passport shouldn't be much trouble as they are readily available and downloadable online for your convenience. When seeing through the required papers for renewal, just make sure to print out and fill out the right information boxes since every individual has a different case. Like any other government document, everything must be filled out correctly for verification of identity. These can also be found in the Philippine Embassy's website for Oman.
Set an Online Appointment
All applicants, including infants, must set an online appointment first and provide the necessary and correct details.
You will then be receiving a confirmation email on the active email address you provided, otherwise this means that you have provided them the wrong email address. But do not worry, you could still receive a confirmation email through your correct email address by sending a request to muscatpe.consular@dfa.gov.ph.
If you need to reschedule the appointment, use the rescheduling button found in the confirmation email. You will not be able to reschedule your appointment if all slots on your target dates are booked. You may get assistance from muscatpe.consular@dfa.gov.ph, but the assurance is not always guaranteed.
Personal Appearance
Applicants, including infants, are required to appear personally since their biometrics must be collected in real-time. This is of course to secure that the applicant is the same person on the passport being applied to.
Accomplished Application Forms
There are downloadable forms and documents that are in the same appointment system, free of charge, that need to be neatly, completely, and correctly filled out with black ink. These are the documents that you will be submitting in the Embassy for your passport application, so read and download the correct forms applicable to the applying individual.
Original Current Passport and Photocopy of its data page
The passport data pages include a picture and the personal information of the passport holder.
Passport Renewal Fee
The passport renewal fee is OMR 24.00 that can only be paid through cash.
Additional requirements
Here are some of the additional requirements being asked at the Philippine Embassy in Oman for special cases that are also mentioned on their website. These must be noted for when even one of them is not complied with, this could cause a delay with your application.
Minor applicants (17 years and under):
Copy of birth certificate (BC) issued by the Philippine Statistics Authority (PSA), formerly National Statistics Office (NSO)
Copies of the parent's passport data pages.
Applicant must be accompanied by at least one parent or legal guardian.
For infant applicants:
Four copies of Accomplished Report of Birth (ROB) forms 19.
Four Photocopies of parents' passport data pages and labor cards.
DFA-apostilled PSA-issued Marriage Contract of parents (original and 3 photocopies)
Copies of Birth Certificate issued by the Royal Oman Police (ROP) with the English version, apostilled by the Ministry of Foreign Affairs (MOFA) (original apostilled document and 3 photocopies)
An additional fee of R.O. 10.000 (cash basis only)
In case of late registration of birth (more than 30 days from the date of birth), the parent or legal guardian must accomplish an affidavit of late registration of birth, with an additional OMR 10.000 fee (cash only).
For a married woman who wants to use the surname of her spouse:
Copy of Marriage Certificate (MC) issued by the PSA, apostilled by the Department of Foreign Affairs (DFA), if married in the Philippines
If the applicant is recently married abroad, in lieu of PSA-issued MC, a copy of Report of Marriage (ROM) issued by the Philippine Embassy or Consulate where the marriage was registered
For a married woman who wants to revert to the use of her maiden surname:
If widowed:
Copy of the PSA-issued Death Certificate of the deceased husband, apostilled by the DFA
If marriage is annulled in the Philippines:
PSA-issued Marriage Certificate with annotation on the dissolution of marriage, apostilled by the DFA, or ROM with annotation on the dissolution of marriage. For annotation of the ROM at the Embassy where it was originally registered, the DFA-apostilled court order on the dissolution of marriage must be submitted, with an additional fee of OMR 10.000 (cash only) for the annotation service
If divorced or if the marriage was nullified in Oman:
MOFA-apostilled copy of divorce or marriage nullification decree with English translation.
If divorced or if the marriage was nullified in another country:
Copy of the divorce or marriage nullification decree, with English translation (if applicable), apostilled by the Foreign Affairs office of the country where the divorce or nullification of marriage took place.
For the replacement of a lost passport:
Photocopy of the data page of the lost passport; if no photocopy is available, DFA-apostilled PSA-issued birth certificate of the applicant
Photocopy of applicant's resident's card (front and reverse)
Affidavit of a loss explaining the circumstances surrounding the loss of the passport, with an additional OMR 10.000 fee (cash only)
Police Report with English translation
Newspaper publication on the lost passport
An additional penalty fee of OMR 36.000 (cash only)
Important things to remember
In this pandemic, you must take note of these reminders since even going out of the safety of where you are staying can be a hassle and also dangerous. This is also to avoid any confusion on the date of claiming your passport, any updates while processing your documents, and also of your appointment in the embassy.
You will be receiving a text message that will be sent out to you 4-6 weeks after the date of your passport application when your new passport is already in the Philippine Embassy from the Philippines.
Your passport will only be released only to you or your representative(with proper identification and authorization letter signed by the applicant). Only exempted to this are applicants below 18 whose passport can be received by the parent or guardian who submitted and signed the applicant.
In claiming the passport, the previous passport as well as the official receipt, and duly signed authorization (for representative), must be brought. If documents are not provided, the passport will not be released.
When claiming the new passport, booking an appointment won't be necessary.
Contact information
Following the step-by-step process, keeping updated with the news, and if you have informed yourself well with the necessary direction, renewing your passport would really be a breeze and hassle-free. This is thanks to the provided website by the embassy that makes processing your documents less challenging, and safer especially in today's circumstances. If you have any other concerns, here are some ways you can reach the Philippine Embassy in Oman.
Address: Bldg. No. 1041/1043, Way No. 3015, Al Kharijiya St., Shatti Al Qurum
P.O. Box No. 420 Madinat Qaboos PC 115
Muscat, Sultanate of Oman
Tel. Nos.: (+968) 2460-5140; 2460-5143; 2460-5335
Fax No.: (+968) 2460-5176
Hotline Nos.: (+968) 9988-5073 (ATN); (+968) 9988-7935 (Duty Officer)
Email: muscat.pe@dfa.gov.ph / muscatpe@omantel.net.om 
Website: www.muscatpe.dfa.gov.ph 
Facebook: @PHLinOman
Tips for first time applicants

Renewing your passport may seem laborious and complicated because of the numerous steps that you have to do, but once you have read these tips on the different procedures everything would be easy.
You won't really have to return back to the Philippines to renew your passport, you'll only have to go to the Philippine Embassy or Consulate General of Oman.
When processing walk-in applications, always get updates if such is possible due to there will be announcements when it is not possible for the reason of following safety protocols being implemented because of the pandemic.
Always double check if you have brought all the required documents being asked, and have provided all the correct information when applying for the renewal of your passport or claiming your document.
The embassy recommends that the public renew their Philippine passport from seven months to a year ahead of the expiration date on the passport data page.
Only use and provide an active email address when setting a passport renewal appointment.
Use only black ink when filling out forms.
Forms for passport application forms are downloadable and free of charge.
Never transact with fixers and scammers as setting a passport renewal appointment is from charge and is only conducted by the Philippine Embassy in Oman. If you have observed such illegal activity or any who would offer the same, report them to the Philippine Embassy immediately for proper handling and investigation.
Final Thoughts
When applying for a passport renewal service in Oman, you have to take into account all the requirements, qualifications, and tips. This is to make things easier for you when following such a process. As of this writing, the world is still dealing with the pandemic so you have to be very careful when going out. For safety, follow the tips we have above and always ensure that you are safe when you go to the embassy. Passport renewal should be easier than getting your new passport. Since you have already experienced getting your new passport before, renewal is easier and usually doesn't take a lot of time if you have the requirements already.