For the first time in the last 10 years, the Philippine Overseas Employment Agency (POEA) has noted a decrease in the deployment of land-based overseas Filipino workers (OFWs) by 9 percent in 2017 or 1,992,746 workers from 2,112,331 during the same period last year, after years of a consistent upward trend until this year, as shared in a report by the Manila Times.(ALSO READ: Best Countries to Work as an Overseas Filipino Worker)
In 2008, the total deployment hit 1,236, 613; 2009, 1,422,382; 2010, 1,476,826; 2011, 1,687,463; 2012, 1,802,031; 2013, 1,826, 804; 2014, 1,832,668; 2015, 1,841,205; and 2016, 2,112,331, as reflected in the statistics records of the POEA.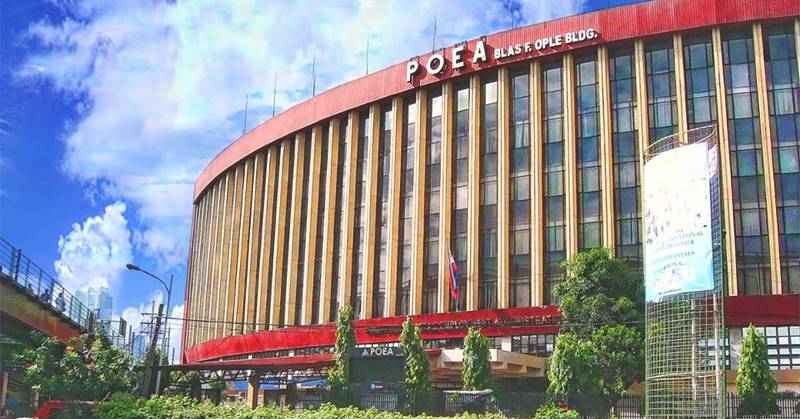 POEA Reports Drop in OFW Deployment by 9% this year
According to POEA Administrator Bernard Olalia, the drop was due to a number of factors which include the three-month deployment ban on Filipino workers bound for Kuwait, and the stricter policies imposed on applications for household service workers (HSWs), which have been implemented this year.
Despite the dip in numbers, Olalia expressed confidence that it [deployment] will get back up eventually, citing reparative measures such as the signing of the memorandum of understanding with Kuwait, as well as the opening of more job opportunities in the European market, among others.
The POEA Administrator also attributed the loss of jobs of Filipinos in the Kingdom of Saudi Arabia due to the "Saudization" program of the government, which aims to give priority to its citizens in at least 19 job types, including drivers.
Olalia also attributed the drop in oil prices from last year, which had prompted some companies affected by the crisis to make some adjustments, such as cutting down on their workers' pay and allocated resources for employees, to the drop in the deployment rate.
(ALSO READ: Japan Eyes to Hire up to 1,000 Filipino Caregivers)
Despite this, the 2016 Overseas Land-based Jobs and Salary Report showed that Saudi Arabia remained to be the top choice among OFWs for work for the past two consecutive years, contributing 38 percent to the total OFW jobs. Roughly about one in four OFWs (23.8%) in those years have experienced working in Saudi Arabia.
Other choice destinations among OFWs include the following:
UAE (15.9%)
Europe (6.6%)
Kuwait (6.4%)
Qatar (6.2%)
Hong Kong (5.6%)
Singapore (5.6%)
Other countries in Asia (21.5%)
North and South America (5.6%)
Europe (6.6%)
Australia (1.4%)
Africa (1.4%), and
Other countries (0.03%)
The OFW sector has been one of the strongest economic drivers of the Philippines, and for this they were even dubbed as 'global growth drivers' for their social and economic impact — wherever they may be in the world. Acknowledging this fact, Philippine President Duterte has laid out OFW-centered programs to help further strengthen this sector.
(ALSO READ: Removal of Visa Quota Urges Pinoy Health Professionals to Apply in the UK)