An advisory was released by the POEA (Philippine Overseas Employment Administration) last December on the List of Restricted Markets for OFWs where it outlines a total of 24 countries where Filipino workers are banned from seeking employment. The POEA Advisory 21, warns all Filipino workers who are planning to work abroad to avoid these countries due to the risky peace and order conditions and poor economic situations for overseas workers.
The advisory also stipulates that, "Except when specified, the coverage of this Advisory shall apply to land-based deployment and will remain valid unless updated by subsequent issuance(s)."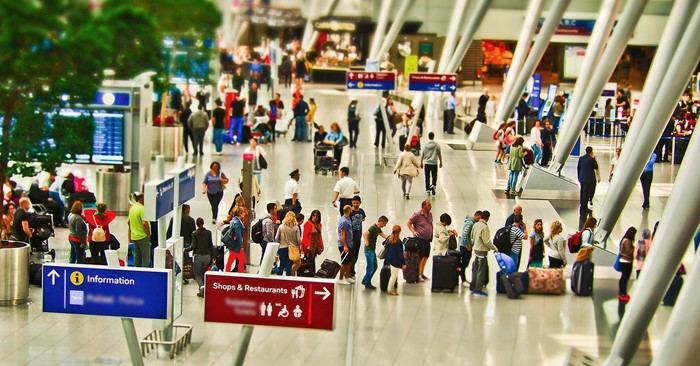 POEA Advisory: 24 Countries where OFWs are Banned from Seeking Employment
The following countries belong to a total deployment ban category because of risky security conditions in these countries:
1. Afghanistan
2. Chechnya Republic
3. Great Lakes Region (Rwanda and Burundi);
4. Iraq
5. Sudan (except Khartoum and the Kenana Sugar Plantation in the White Nile)
6. Somalia
7. Syria
8. Yemen
This total deployment ban is applicable for all skills category and impacts both new deployments and returning Filipino workers.
On the other hand, the following countries already have an outstanding partial deployment ban:
9. Iraqui
10. Kurdistan Region
11. Libya
12. South Sudan
13. Ukraine
Under a partial deployment ban, only returning Filipino workers or rehired employees are given permits to work in these areas so long as they are compliant to certain government conditions. However, new hires or new deployments are not allowed.
POEA also placed a restriction in
14. Palau (specific to Filipino domestic service workers only.) This conditional deployment restriction is due to unsuitable working conditions of household workers in this country.
And lastly, Filipino workers are also restricted from seeking employment in these eleven countries:
15. Democratic People's Republic of Korea/North Korea
16. Haiti
17. Cuba
18. Chad
19. Mali
20. Niger
21. Mauritania
22. Palestine
23. Zimbabwe
24. Somalia
Please note that these eleven countries were not given certification by the Department of Foreign Affairs (DFA) because they were non-compliant to the Amended Migrant Workers Act (Republic Act 10022). The said certification from the DFA is required otherwise POEA will not be able to deploy any OFW to the said countries.