For the longest time, in looking for work overseas, we are made to look through the Philippines' overseas employment-organizing body, the Philippine Overseas Employment Administration.
And for the most part, aspiring applicants will just have to show up with their general employment requirements and settle what needs to be done, as per instruction of POEA officials on-site. However, as there have been more countries looking to employ Filipinos across various sectors noted this year, certain adjustments will be made by the agency starting this month.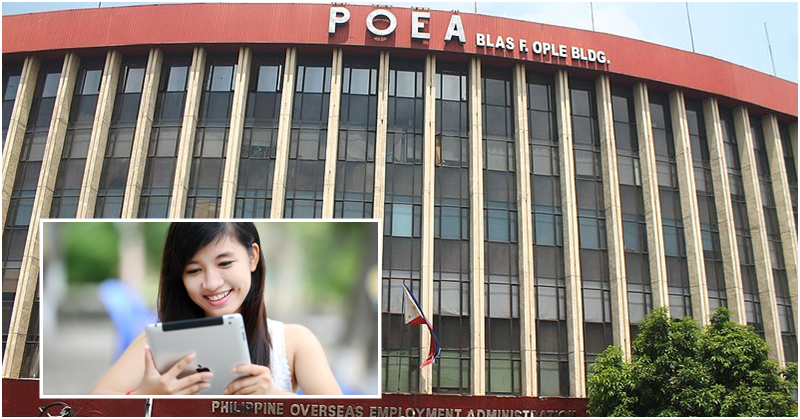 Walk-in Applicants will no Longer be Entertained at POEA Office
In an announcement by the POEA through its official Facebook page, aspiring overseas Filipino workers (OFWs) will no longer be entertained at the Philippine Overseas Employment Administration (POEA), unless they can provide proof of online appointment as set through the agency's website.
As per the POEA's advisory posted on social media, it noted that they have begun strict and full implementation of the overseas Filipino workers (OFW) Record Online Appointment System (OROAS).
As per POEA Chief
Bernard Olalia
, walk-in applicants will no longer be accommodated, so those who seek for overseas employment will now have to set an appointment from Monday to Friday, except on holidays, through the POEA website.
In line with this announcement, Olalia shared that a majority of those who walk in without online applications are those who seek employment as household service workers.
Furthermore, the POEA sought coordination with recruitment agencies and relevant sectors to take note of the new appointment system, which is set to take full effect starting March 11.
The new appointment system, similar to what the DFA has for Philippine passport application and renewal, is a timely and welcome development that all of our aspiring overseas jobseekers should be familiar with, as the system looks to be part of the agency's standard process from this point onward.