Filing an application for a passport can be a daunting task, especially when you're doing it for the first time. But with anything new and important, it's important that you get a head start in doing things, and that's what this article is all about.
(ALSO READ: Who May Avail the Passport Courtesy Lane at the DFA?)
The first important thing you need to know is how to make an appointment at the DFA to get your application started. For this purpose, the DFA has set up a separate website to access for filing applications. Click here to start. Once you have filled out your online application, it's important that you save a copy of it and print it out. You will need this document when you personally visit the nearest DFA Regional Office in your area.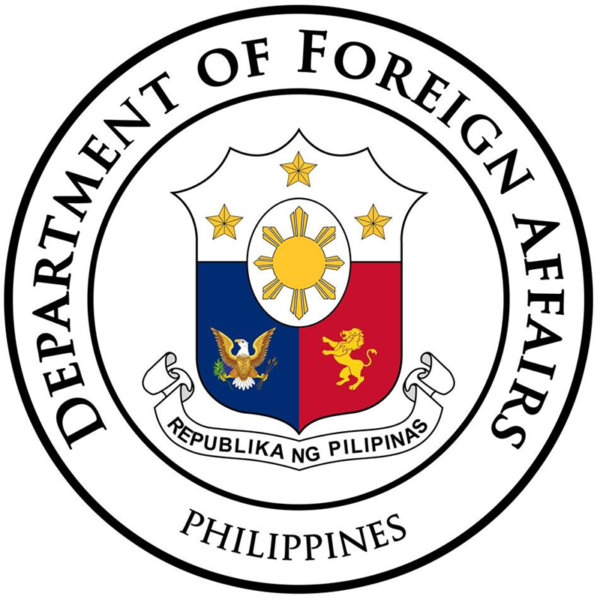 A Step-by-Step Guide in Applying for a Philippine Passport
Before you head over to the nearest DFA Consular Office in your area, you need to take note of all the following requirements:
Personal Appearance
A confirmed Appointment
A completely filled-out Application Form (available at the DFA website)
Your original PSA-authorized Birth Certificate or a Certified True Copy (CTC) of Birth from the Local Civil Registrar (LCR).
Valid IDs with photo and other supporting documents to prove identity.
Note: For passport applications, only government-issued IDs with photograph are considered "valid." These include:
Government-issued picture IDs:
Driver's License
OWWA ID
IBP ID
PRC ID
Digitized SSS ID
GSIS E-card
Digitized BIR ID
Senior Citizen's ID
Other acceptable ID cards:
Old college ID
Alumni ID
Old employment IDs
Getting Started
Starting 2018, the only legitimate method for filing an application is through the DFA's online passport appointment system. Appointments secured by other means are considered illegal and are subject to legal prosecution, which may include being barred from applying for a Philippine passport in the future. The use of the online system is applicable for both new applications and passport renewal. You should do this yourself because this is FREE, and you don't need a travel agency to do this for you.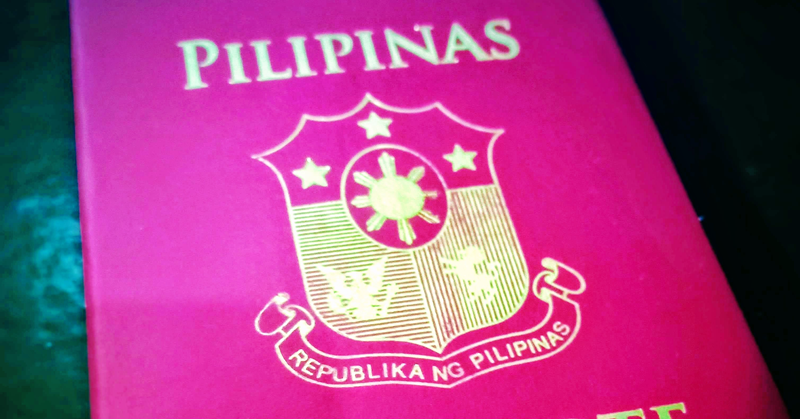 If you're ready to set an appointment, you may refer to the following step-by-step procedure:
Step #1. Access the DFA online passport appointment system. Read the Terms and Conditions. Tick the check box after you've read and understood everything, then choose whether you wish to apply as an individual or for a group.
Step #2. Select the nearest DFA Regional Office in your area.
Step #3. Pick the available schedule that is most convenient for you to visit the consular office, and then click 'Next'.
Step #4. Make sure that all the information you enter in the application form is accurate and error-free, as this could cause delays in your appointment and even in the processing of your document/s.
Important:
When entering names of people in your application, remember that suffixes (i.e. Jr, Sr, I, II, III, etc.) should go along with the person's first name.
Note that all sections with asterisks (*) are very important, and should not be left out.
Step #5. Tick the check boxes after you have reviewed and verified all information. Upon confirmation for submission of your form, you will receive an appointment code, and you must print the form containing your appointment schedule.
Step #6. Check your e-mail for any messages from the DFA, and click on it to view your appointment code, which you will use to confirm your schedule.
Step #7. Confirm your chosen appointment schedule by entering your appointment code and e-mail address through the link sent to your e-mail.
Step #8. After you have confirmed your appointment, download your application form and settle your payment.
Select your desired passport processing type (regular or expedited [rush] processing) and then click PROCEED TO PAYMENT.
Keep a copy of the reference number that will be sent to you via e-mail.
Visit your chosen Payment Centre and pay the passport processing fee. Simply present your reference number and pay the fee. Remember: one reference number is equivalent to one transaction; so if you're paying for multiple reference numbers, you need to pay for each of them.
Keep the receipt that will be issued to you after a successful payment transaction.
A confirmed appointment packet will then be e-mailed to you after payment has been successfully processed.
Step #9. Check your inbox and open the link to your appointment packet and print out the following materials that you need to bring on your scheduled date of appointment:
The checklist with your appointed schedule
The confirmed application form including the bar code, the appointment reference number (ARN), and the eReceipt number
Two (2) copies of the eReceipt
Step #10. Personally visit your chosen DFA Consular Office at least 30 minutes before your scheduled appointment time and be sure to have the printed copy of your confirmed passport appointment packet and the other documentary requirements, as well as your valid IDs.
Reminders:
For applications filed at Consular Offices within Metro Manila, the regular processing and release of passports take up to 15 days, whereas for expedited processing, it will only take about seven (7) working days.
For applications filed at Consular Offices outside Metro Manila, the regular processing and release of passports take up to 20 days, whereas for expedited processing, it will only take about ten (10) working days.
The passport processing fees for both new applications and passport renewal are as specified below:

Regular processing – P 950.00
Expedited processing – P 1,200
Penalty for lost or damaged passports – P 350
For more information regarding the passport application process, you may refer to the DFA Consular Website.
With a new online system up and ready to offer faster services for the passport application process, we should all take note of the proper procedures to avail and take advantage of this upgraded service from the government. (ALSO READ: Important Tips when Applying for a Passport)