Year in and year out, the Department of Foreign Affairs (DFA) continuously refines the system for passport application, and with that said, here is the most recent list of valid IDs accepted for passport application, as announced by the DFA through their Facebook page.
Back then, anyone who would like to get a passport can do so by simply visiting any DFA branch nearest them and submitting all the necessary requirements. However, the process has changed since, and for first-time applicants, it's important that you understand the process for your application.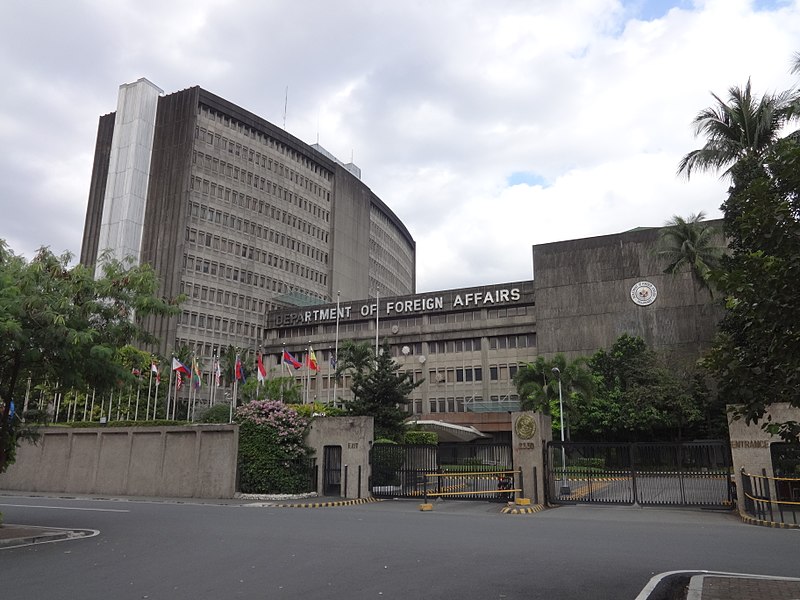 Applying for a PH Passport? Know Your Valid IDs Here
Before you head over to the DFA with your documents, you must first secure an online appointment, and this has to be confirmed first before you proceed with your application.
Good thing that the DFA has recently announced that the overall processing time for passport application (including booking an appointment) has been shortened, in accordance with the instruction from the office of the President.
Once you have secured an appointment, you will have to personally appear at the DFA branch you've set an appointment with. Note, however, that securing an appointment does not guarantee you a passport since the DFA will still have to review your documents and eligibility to have one.
Note: The DFA has identified certain groups of applicants who do not need to set an appointment for passport application. Please be guided accordingly, as well.
As of 2018, to begin your application, you will need to provide the following documents:
Your original PSA-authenticated birth certificate on security paper.
For married women (who are using their spouse's last name), you must also provide an original copy of your PSA-authenticated marriage contract on security paper or Report of Marriage.
Local Civil Registrar copy may be requested if PSA birth certificate is not clear or unreadable.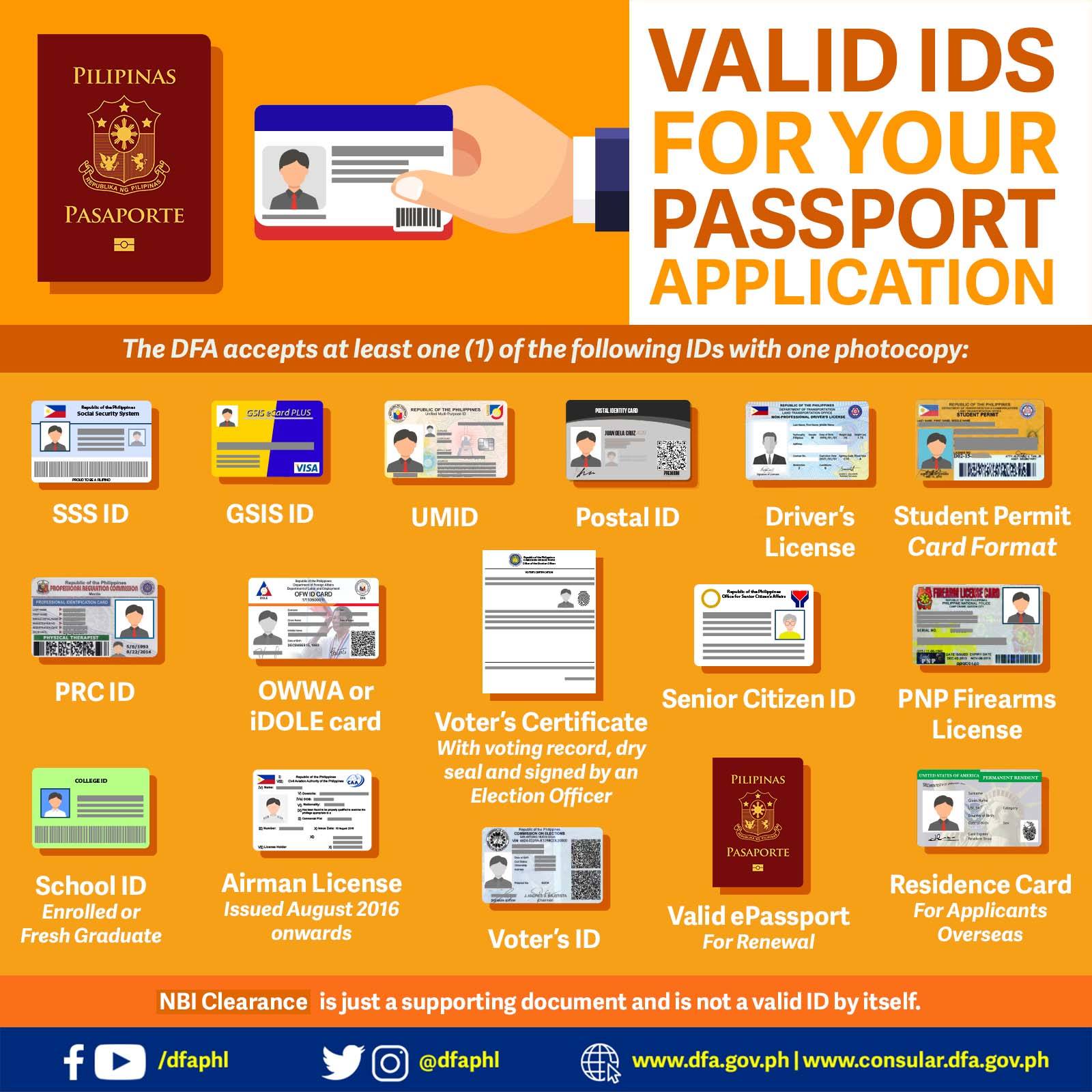 What are the Valid IDs for Passport Application?
You must also present ANY ONE (1) of the following valid IDs, along with a photocopy:
Social Security System (SSS) / Government Service Insurance System (GSIS) Card
Professional Regulatory Commission ID
Land Transportation Office (LTO) Driver's License
Overseas Workers Welfare Administration (OWWA) / Integrated Department of Labor and Employment (iDOLE) Card / OFW e-Card
Commission on Elections (COMELEC) Voter's ID or Voter's Certification from the Officer of Election with Dry Seal
Unified Multi-Purpose Identification (UMID) Card
Philippine National Police (PNP) Firearms License
Senior Citizen's ID
School ID (if applicable)
For applicants based overseas, you may provide your host nation's government ID cards showing your Philippine citizenship (i.e. Residence Card)
Your current valid ePassport (for Renewal only)
What are NOT Valid IDs for Passport Application?
Meanwhile, the following documents are NOT considered as valid IDs by the DFA:
Barangay Clearance
Barangay ID
Company ID
Integrated Bar of the Philippines (IBP) ID
LTO Driver's License receipt
Pag-IBIG ID
paper-format Student Driver's Permit
PhilHealth ID
Police Clearance
Postal ID (update: starting August 1, Postal ID is now accepted)
SSS E-1 Form
TIN ID
The Department holds the right to request for additional supporting documents necessary for the application. Feel free to contact them through the DFA Home Office contact numbers: (02) 834-3000 and (02) 834-4000, should you have any queries or clarifications.
ALSO READ: Who May Avail the Passport Courtesy Lane at the DFA?