The Bureau of Immigration (BI) has managed to track down and apprehend eight suspected human trafficking victims at the Ninoy Aquino International Airport (NAIA), who tried to exit the country by posing as tourists, according to a report by the Manila Bulletin.
ALSO READ: How to Avoid Getting Offloaded by Immigration as a Filipino Travelling Abroad
According to a report relayed to Immigration Commissioner Jaime Morente, BI Port Operations Chief Grifton Medina shared that the passengers were arrested at the NAIA Terminal 3 before they were allowed to board their flight to Dubai en route to Cyprus.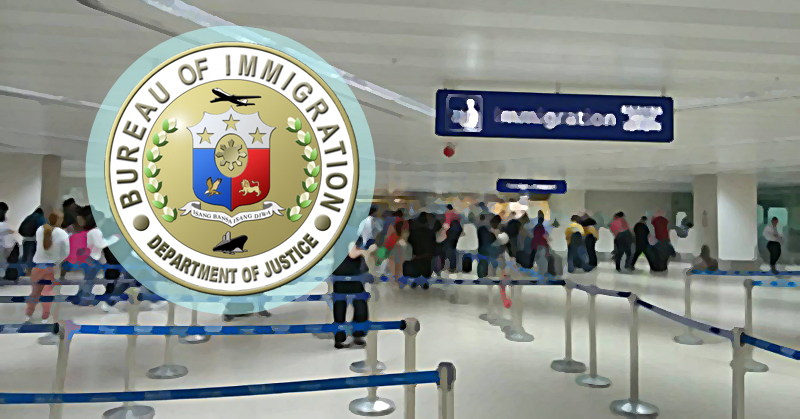 8 Suspected Trafficking Victims Seized at NAIA by Immigration Authorities
Medina shared that the passengers, which are composed of six men and two women, all admitted when they were questioned as to the actual purpose of their flying out abroad, that it is to work without legal documentation.
The names of the individuals were not revealed as this is forbidden by anti-trafficking laws.
Medina explained that according to the intel that they have gathered, six of the detainees were allegedly hired to work as cleaners in a restaurant while one of them was hired as a cook.
He also explained that the trafficking attempt had been thwarted when one of the female passengers in the group was referred for secondary inspection to the travel control and enforcement unit (TCEU) by an immigration officer who was suspicious of the purpose of her travel.
The singled-out Filipina initially claimed that she and her companions were leaving for Cyprus to go on a vacation. However, her responses to the questions during the interview were inconsistent.
During the interview, the Filipina spoke up and admitted that she is travelling to Cyprus for work without legal documentation. She then voluntarily showed a text conversation she's had with her recruiter detailing the amount they needed to pay the syndicate who was helping them travel illegally to Cyprus.
The woman also confessed that she had only met the other people in the group when they were briefed at a house in Manila for their trip prior to going to the airport.
Morente pointed out that illegal recruiters nowadays would go to great lengths in order to fool our kababayans, even enticing them to pose as tourists, especially this holiday season.
The eight victims were sent to the Inter-Agency Council Against Trafficking (IACAT) for assistance and further investigation.
ALSO READ: PRRD Orders Faster Airport Transactions for OFWs