On Wednesday (December 5), Philippine President Rodrigo Roa Duterte instructed airport authorities to expedite airport transactions for OFWs, citing that this is among his administration's top priorities, as shared in a report by GMA News Online.
During his speech at the Presidential Awards for Filipino Individuals and Organizations Overseas, Overseas Workers Welfare Administration, and the 2018 Model OFW Family of the Year Awards ceremony in Malacañang, Pres. Duterte explained the vision behind his instruction regarding airport transactions: There will be no more human intervention in the process. OFWs will only have to swipe their travel document, and the entire procedure should only take up to two minutes.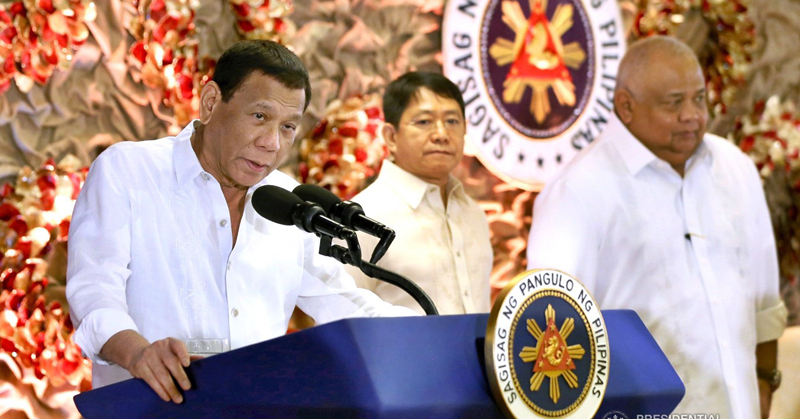 Faster, More Convenient Airport Transactions for OFWs
Earlier in December, the Bureau of Immigration announced the utilization of 18 electronic gates in three international airports in the country, which will lessen the waiting time at immigration counters by exempting Philippine passport holders from queuing.
The president, in his usually candid speech, reminded the attendees at the Malacañang event of how he managed to address the "tanim bala" scheme at airports.
He also warned those who involve themselves in any form of corruption in the government or in any of the country's operational processes (citing those at international airports) for the said issue.
Furthermore, the president pointed out at the event that the government should go above the cliché it holds for OFWs as "ang mga bagong bayani" (modern-day heroes), and to actually do something for their welfare.
According to Labour Secretary Silvestre Bello III, the OFW sector is an important pillar of the Philippine economy because they send PHP 1.3 billion every year.
True enough, OFWs give so much to the country – to the point that almost every Filipino family has OFW members in this day and age. There is also merit in what the president said in his speech, that more than the "lip service," OFWs truly deserve something more tangible from the government. Hopefully, in his remaining years as president, Duterte will be able to see through his promises and programs for all of our kababayans striving hard for a living overseas.
ALSO READ: OFW Welfare a Top Priority During President Duterte's SONA