The founder and one officer who have been duping overseas Filipino workers (OFWs) and policemen posted bail after being arrested over estafa on Tuesday, October 23, months after a probe was ordered by the Department of Justice (DoJ) on the credit and loan company.
Maria Lysa Soler, the founder of Wahana Credit and Loan Corp., the company linked to an alleged investment scam posted Php100,000 for the syndicated estafa pressed against her. Also nabbed was one of the company's officers, Mharina Pelagio, who also posted bail of more than Php100,000 for their alleged multi-million investment scam.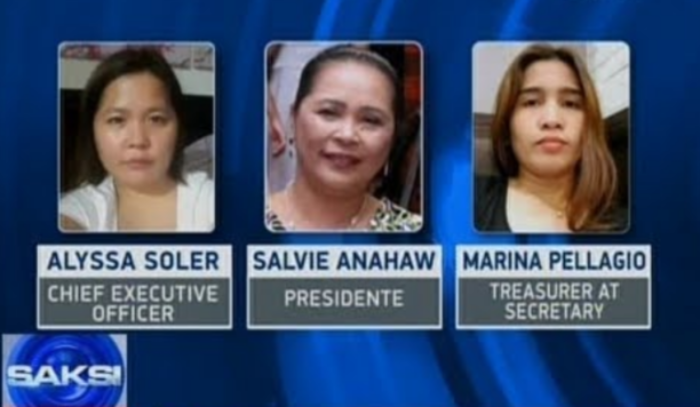 Justice Secretary Vitaliano Aguirre II directed the NBI to investigate Wahana Credit and Loan Corporation and its directors and corporate officers and, if warranted, file charges against them. His orders were contained in Department Order No. 133, released earlier this year.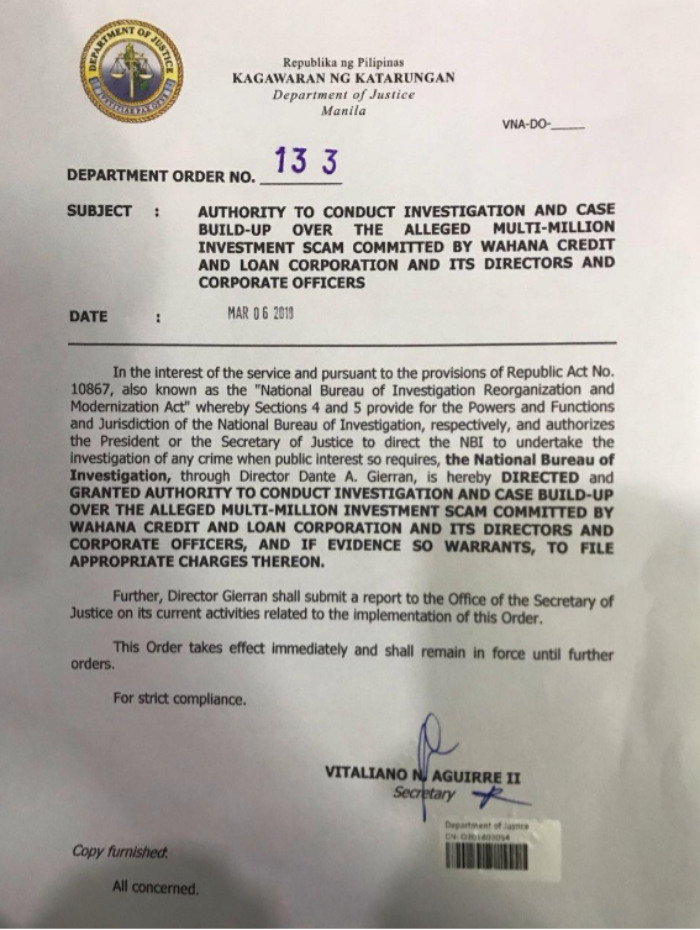 Wahana Credit and Loan Corp. is accused of duping its investors of millions of pesos. The firm allegedly offers 48 percent return of investment to anyone who would choose to invest, luring many OFWs and policemen to invest millions.
One of the victims, OFW Leony, invested Php2 million after 15 years of working abroad as a domestic helper. Leony said that she was lured to invest because of the quick money she would make from the scheme.
At first, the investors were able to receive the promised returns, however, when the company closed in December, Soler and the rest of the officials were nowhere to be found.
The company was also not registered and therefore unauthorized to solicit investments, says the Securities and Exchange Commission (SEC) in an advisory released earlier this year.
WAHANA CREDIT AND LOAN CORP… by on Scribd
Watch the full story here: