In light of the growing concerns of the OFW communities all over the world, lawmakers have proposed a bill that would assign social welfare attachés (SWAs) to foreign posts.
This came ahead of the proposed OFW department that would unify the services offered by several agencies and departments that handle matters related to the deployment and welfare of OFWs abroad. These are just some of the things that the present administration has been eyeing to achieve to provide support and uphold the welfare of OFWs all over the world, among other things.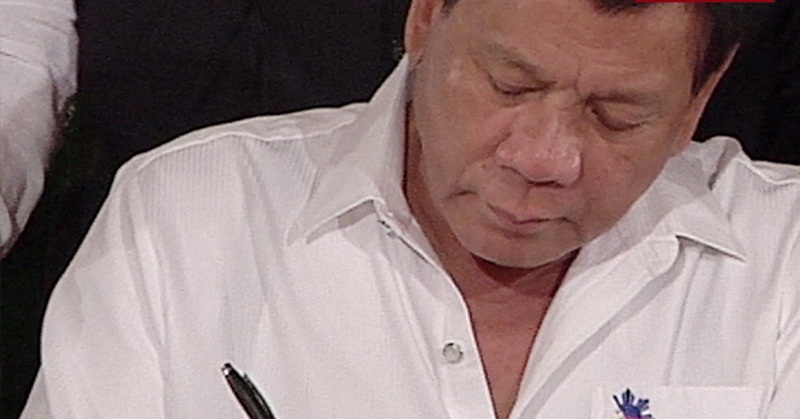 More OFWs to Benefit from Services Offered by Social Welfare Attachés
In line with this, President Rodrigo Duterte has signed a law that institutionalizes the deployment of social welfare attachés (SWAs) to foreign posts, as shared in a report by the PNA.
The law, which was signed by President Duterte on April 17, Republic Act 11299 creates the Office for Social Welfare Attaché, which is mandated to deploy personnel to countries with large concentrations of overseas Filipino workers (OFWs) as determined in coordination with the Department of Foreign Affairs and Department of Labor and Employment.
Among the main duties of the social welfare attaché include managing cases of OFWs in distress needing psycho-social services, including victims of trafficking or illegal recruitment, rape or sexual abuse, maltreatment and other forms of physical or mental abuse, as well as cases of abandoned or neglected children.
Furthermore, SWAs are mandated to prepare a social welfare situationer of Filipinos in their areas of assignment, and network with overseas-based social welfare agencies and/or individuals and groups which may be mobilized to assist in the provision of appropriate services.
These appointees will also respond to and monitor the resolution of problems and complaints or queries of OFWs and their families as well as establish and maintain a data bank and documentation of OFWs and their families so that appropriate social welfare services can be more effectively provided to them.
According to Senator Joel Villanueva, the main author of the new law, "Now that the SWA has been institutionalized, we are confident that the psycho-social needs of our OFWs will be addressed better."
Since 2013 until the first half of 2018, SWAs in various posts have served a total of 78,241 distressed overseas Filipinos, Villanueva noted.
Furthermore, he pointed out that the government allotted P90 million in the 2019 national budget for the SWA office.
Currently, there are seven SWAs in the following locations: Saudi Arabia (Riyadh and Jeddah), United Arab Emirates (Dubai), Qatar, Kuwait, Malaysia, and Hong Kong.
With the recent signing of the new law, Villanueva pointed out that  additional five posts are expected to be opened this year in Abu Dhabi (United Arab Emirates), Jordan, Lebanon, Italy and South Korea.
ALSO READ:  Proposed OFW Department to Adopt OWWA, POEA Functions