Our understanding of what it means to be an overseas Filipino worker (OFW) may be limited to the information shared by OFW relatives or to the image portrayed by the media.
Nevertheless, there is one thing certain amid all this, OFWs are people – people who care so much, and have so much love and dedication to their families that they are willing to stake their lives and challenge the odds with a life that promises no certainty for them overseas.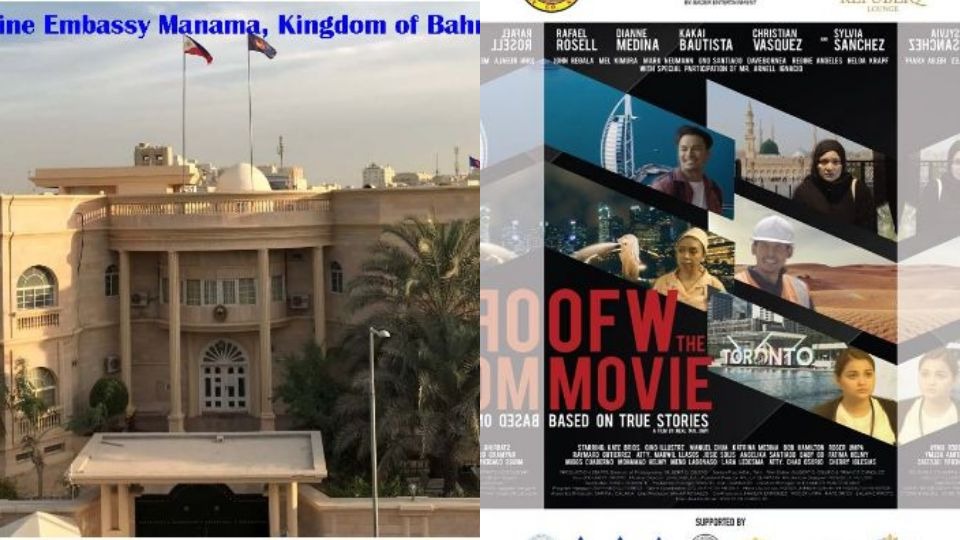 Phil Embassy to Host Special Screening of 'OFW the Movie' in Bahrain
Hopefully, this will resound clearly in the voices and the portrayal of the cast and through the creative efforts of the team behind the recently released film, OFW the movie, which was already released in the Philippines earlier this month.
In line with this, the Philippine Embassy in Bahrain has also announced that a special screening of the said movie will be held in the Gulf state on July 25.
The "OFW The Movie" is set to to screen in Park Regis Lotus Hotel in Juffair at 6 PM. The movie was produced by the Overseas Workers Welfare Administration (OWWA) and Active Media Events Production Company, and is supported by The Philippine Embassy in Bahrain.
The film boasts a heavy-weight cast which includes Sylvia Sanchez, Kakai Bautista, Dianne Medina, Rafael Rosell, and Christian Vasquez.
"OFW The Movie" follows the stories of five Filipinos working abroad. The film highlights inspirational journeys of kababayans outside the Philippines, as well as the successes of these individuals and positive results of working overseas.
It's quite easy to antagonize the idea of Filipinos leaving their families behind in exchange for a brighter future for them. However, while the movie does not detach from this reality, it also emphasizes the struggles, which even regular folks in the Philippines also have to face together with their families, in order for them to reach their dreams.
Being an OFW, as in any kind of job has its challenges and pitfalls, but the opportunities and new experiences that come along with it, for some, far outweigh the common struggles, which everyone is bound to experience in real life.
Have you seen the movie yet? Do you think it created a fair representation of what life is like being an OFW?
If you haven't, and you happen to be in Bahrain, be sure to check the movie out and share your support to the movie – and maybe, perhaps, share a box of tissues and short stories with fellow OFWs in the seat next to you. Also, don't forget to comment your experiences and what you think about the film in the comment box below…
ALSO READ: Duterte Inks Law on Deployment of Social Welfare Attachés to Foreign Posts