The Kuwait Criminal Court on December 29 handed the highest sentence, death by hanging, for a grievous crime to a Kuwait employer for charges of murder of her Filipina housemaid, Jeanelyn Padernal Villavende, on Dec 28, 2019.
Also read: DFA Condemns Killing of Filipina Domestic Worker in Kuwait, Allegedly by Employer's Wife
Meanwhile, the woman's husband was sentenced to four years in prison for having knowledge and not reporting the crime.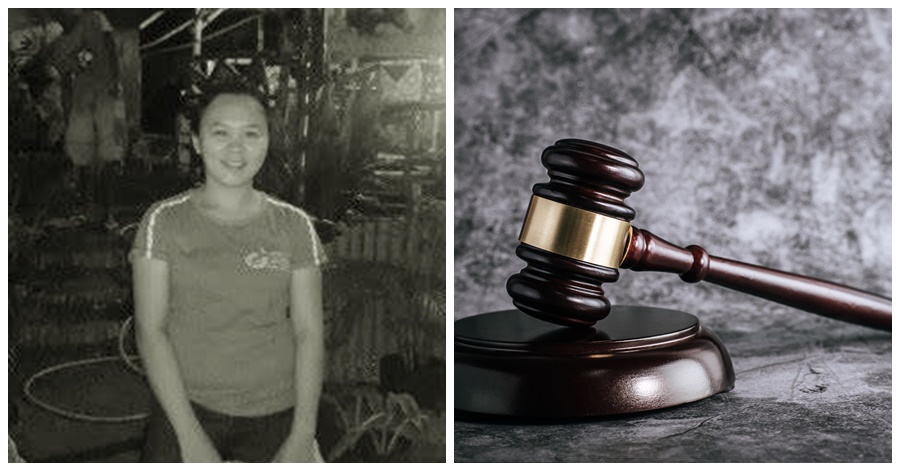 Female Employer Gets Death Sentence for Murder of Filipina Housemaid
The Philippine Embassy's lead counsel on the case, Attorney Sheikha Fawzia Al-Sabah, said that the court's ruling was fair and in compliance with the law of Sharia.
For his part, Philippine Ambassador to Kuwait Mohd Noordin Pendosina Lomondot thanked Al-Sabah, who represented the Philippine government and the victim. He also thanked the Kuwaiti government for the favorable ruling on the murder case of his kababayan.
In a statement, the Philippine Embassy said: "May the court's decision on the Villavende murder case serves as a reminder to everyone that no Filipino is a slave to anyone, anywhere and everywhere, and that justice will always come to the defense of the weak and the oppressed."
Villavende's death certificate from Sabah Hospital indicated that she had died due to "acute failure of the heart and respiration as a result of shock and multiple injuries to the vascular nervous system".
On January 3, 2020, the Philippines enforced a deployment ban on domestic workers following the death of Villavende.
A month later, the ban was then lifted after consultations had been made with the Philippines' Department of Foreign Affairs (DFA). The filing of appropriate charges has then been accomplished after Manila and Kuwait City agreed to fully implement a harmonized employment contract for Filipino domestic workers.
The agreement maintains that employers are prohibited from confiscating the passports of their housemaids. It also outlined that domestic helpers have the right to own a phone, work not more than 12 hours a day, and get enough rest as well as a weekly day-off. This also prevents the instances of them being transferred to other employers without written consent from the worker.
There are 230,000 Filipinos in Kuwait, of which 160,000 are engaged in domestic work.
READ NEXT: Kuwait OFW on Life Sentence Returns Home After Royal Pardon
Below is a post from OFW Help official Facebook Page regarding this update:
JUSTICE IS SWIFT AS DEATH SENTENCE FALLS ON OFW VILLAVENDE MURDERERS
Manama, Bahrain – DFA Undersecretary Sarah Lou Y. Arriola, who is in the country with the Philippine delegation for an official visit from December 28 to 31, was ecstatic. While the delegation was conveying President Rodrigo Duterte's gratitude to Bahrain for taking care of the welfare of overseas Filipinos living and working in the kingdom, another good news was in the air.
"This is a victory for the Filipino people," Undersecretary Arriola quipped, as she broke the news to the Filipino Community in Bahrain. The Philippines won conviction for the Kuwaiti murderers of OFW Jeanelyn Villavende.
On 30 December 2020, exactly two days and a year after OFW Villavende's death, a Kuwaiti Court of First Instance issued its ruling on the murder of OFW Jeanelyn Padernal Villavende. The Kuwaiti Court found her Kuwaiti employers guilty of killing her. The Court of First Instance sentenced Ms. Maha Mater Ali Al-Rasheedi to death by hanging due to her extreme jealousy, while her husband, Mr. Adel Mejbel Zaid Al-Sanea, was handed a sentence of four years imprisonment.
"Early in the day, our Embassy in Kuwait officials met with our legal team representing our case. There was an air that no decision will be released due to the delaying tactics on the part of the defense. But God is really good. We're closing the year with justice on our side," revealed Undersecretary Arriola.
The office of Sheikha Fauzia Salem Al-Sabah, the top notch lawyer engaged by the Department of Fireign Affairs using the Legal Assistance Fund reported to the Philippine Embassy in Kuwait that the two convicted killers were already returned to the Sulaibiya Central Jail after months of temporary freedom.
The case is expected to be elevated to the Court of Appeals, Kuwait's middle-level appellate court.
"This is a fulfillment of a DFA promise that the Department will exhaust all efforts to provide legal and other appropriate assistance to the family until justice is served and perpetrators are punished. This was our solemn promise. And I wish to reiterate that same promise that the DFA, through the Office of the Undersecretary for Migrant Workers' Affairs and our PH Embassy in Kuwait, will continue to persevere, even if defendants make an appeal, until justice is fully and finally secured," concluded Undersecretary Arriola.
#JusticeForJeanelyn
#OFWHelp
#DFAinAction