Being an overseas Filipino worker (OFW) is hard, but being an OFW and raising your own family is harder. It is for this reason that lawmakers and national departments in the Philippines are introducing campaigns that aim to promote and boost the solidarity of OFW families I the Philippines and even abroad.
We all know that family is the most basic component of a strong society. When families are in disarray, the future of an entire nation is also being threatened. It is for this reason that families, despite its imperfections and circumstances should be nurtured and solidified further, even when one member is away working as an OFW abroad.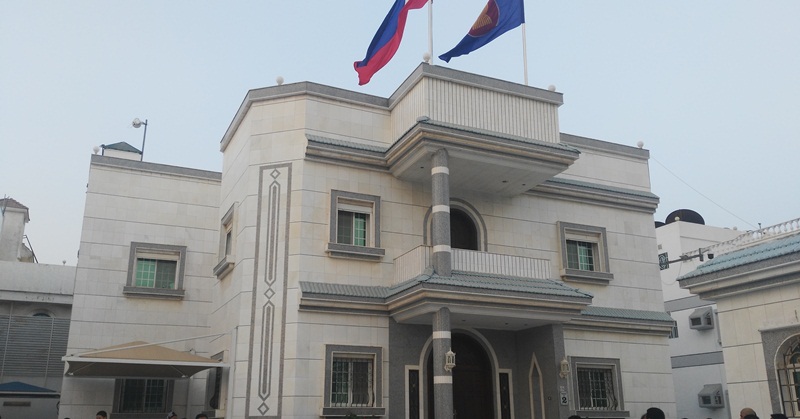 PH Consulate to Host OFW Family Recognition Event in September
With more than a month ahead of the National Family Week, the Philippine Consulate in Jeddah has recently opened its search for this year's best Filipino family and solo parent in Saudi.
The 2019 Huwarang Overseas Pamilyang Pilipino (2019 HOPPA), made in coordination with the Office of the Social Welfare Attaché, was established to recognize overseas Filipino families and solo parents who have shown ideal Pinoy values in the Western Region of the Kingdom.
The competition is open to any OFW family and solo parent living in Jeddah and the Western Region for at least five years. Any OFW or Filipino community organization in the area may nominate one family or solo parent for the HOPPA. Among the criteria considered, nominees must not have any criminal record in the home and in the host country.
Furthermore, a write-up on the nominee must also be provided along with copies of awards or certificates won (if any), marriage certificate and birth certificate of the child/children, photos engaging in community and extra-curricular activities, and NBI or police clearance for the parents, to be considered an eligible nomination.
As of press time, prizes to be awarded are yet to be determined, but the winning family and solo parent are required to assist in the consulate's efforts in promoting positive Filipino values in the Western Region of Saudi.
In a way, not only will this competition be a platform to recognize praise-worthy OFW families and single parents who live by exemplary Filipino values even overseas, but this will also determine the faces who shall serve as role models to every Filipino family living in the Kingdom, as well as in the region.
The deadline of submission of nominations is on August 8, 2019, whereas the announcement of the winners and the awarding ceremonies are tentatively set on September 20, 2019.
To know more about this event, you may visit the Philippine Consulate General in Jeddah's Facebook Page. Good luck!
ALSO READ: 'OFW the Movie' to Have Special Screening in Bahrain