A Filipina on-call cleaner in Saudi Arabia fell from a building and is in critical condition. According to a report by GMA News "Saksi", the victim, identified as Jennette Calayag, was allegedly pushed from the 4th floor.
In a recent update from Philippine News Agency, an official from the Department of Labor and Employment (DOLE) said that she is now recovering.
Also Read: Pinay OFW Worker in Saudi Arabia Is Allegedly Abused By Employer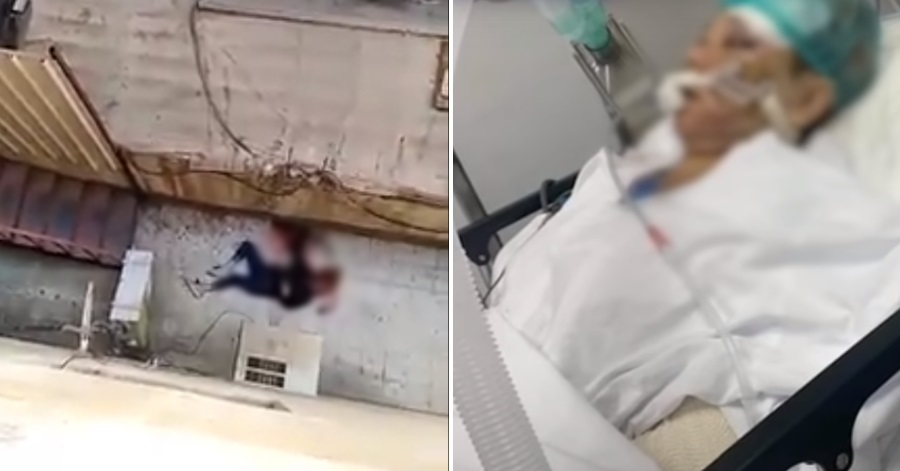 Pinay Cleaner Allegedly Pushed from Building in Jeddah
According to DOLE, the Pinay worker in Saudi Arabia who fell from the 4th floor of a building is now recovering.
In a virtual press briefing, Alice Visperas International Labor Affairs Bureau (ILAB) Director said she was in a critical condition that needed urgent help. Fortunately, an update from Labor Attache (Labatt) in Jeddah reported that they were able to talk to the OFW and is getting better.
Below is report from GMA News regarding this tragic incident.
The OFW victim is identified as Jennette Calayag. She is a single mother with 3 children in Bulacan. She is currently recovering from the tragic fall from a high building. DOLE is monitoring her condition and has promised to provide assistance with her bills from her hospitalization.
Relatively, the Philippine Embassy in Saudi Arabia is doing its investigation on the incident of Jennette's fall. The embassy is determining if there were any treacherous actions towards the Pinay OFW.
Early reports suspect that there was an intent to harm. Jennette's family cited that there was physical force involved that led to her falling from the building. Testimonies from victims of co-workers also mentioned foul play involved.
They said that an Arab security guard allegedly pushed her. Fortunately, Jennette is alive and getting better.
Most OFWs encounter challenges or difficulties in their workplace. However, it is important for them to persevere and move forward to support their loved ones back at home. Oftentimes, working abroad can cause extreme and unexpected mishaps. May Jennette fully recover from her wounds.
Investigations are ongoing to determine if foul play was involved and if such is the case, justice will be given to our fellow Filipino.