A video posted by a Pinay OFW has gone viral after showing her bruised face. Based on her statement, she was physically abused by her employer, was not given any food, and have even confiscated her other mobile phone.
Also Read: Pinay OFW's Life Is At High Risk In Riyadh, Saudi Arabia
A lot of Overseas Filipino Workers are struggling to live through their daily lives at their workplace. Some OFWs find it even harder to get by with any kind of maltreatment from their employers.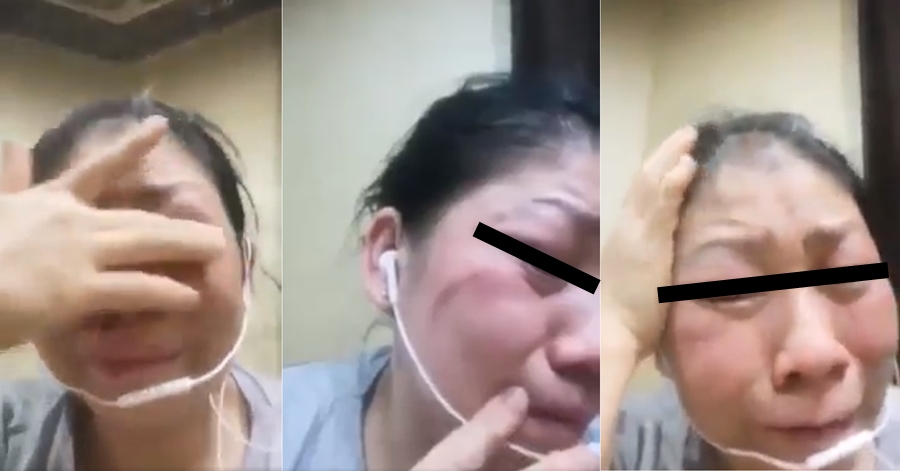 Filipina Domestic Worker Seeks Help From Abusive Employer
According to the video, A Pinay OFW in Riyadh, Saudi Arabia seeks help from anyone that can lend a hand. She expresses her current condition and could not speak clearly due to her pains. The bruises are visible, especially on her right eye. It is shown that she is distressed her eyes are puffy because of crying so much.
The Pinay-OFW-victim is identified as Ma Nelia Garcia Fanila. Ma Nelia requested any form of assistance. Her attempt to explain her situation is difficult, especially with her current status. As she received blows to her head from her employer.
Based on Ma Nelia's statement, she could not handle it anymore, she can't endure what she's experienced from her employer "Baba". She was allegedly punched on her head, she showed the big bump on her right eye and said she wanted to leave her employer. She added that her other mobile phone was confiscated and she was threatened that her employer will call the police. And what's worst is she has not eaten anything.
Also Read: OFWs in Saudi Seeks Help to Go Home, One Allegedly Commits Ends Life due to Depression
With her final words, she pleaded desperately for help and showed her other bruises on her arms and hands. Ma Nelia always said that she's been beaten up by her employer. She has barricaded herself inside the room with boxes that contain bottled water to keep her employers from coming in.