Working abroad for a better living is the usual reason a Filipino would say. A video has gone viral on a social media website showing an Overseas Filipino Worker laying on the bed-floor in Riyadh. She looked very helpless and unresponsive to her other co-workers.
Also Read: Pinay OFW in Saudi Arabia Ordered to Work even with Eye Impairment
The content of the video displayed a group of Filipino workers struggling to seek help for their fellow colleague who is clinging for her life. They went live on Facebook hoping their plea would reach the right people to assist them with their current situation.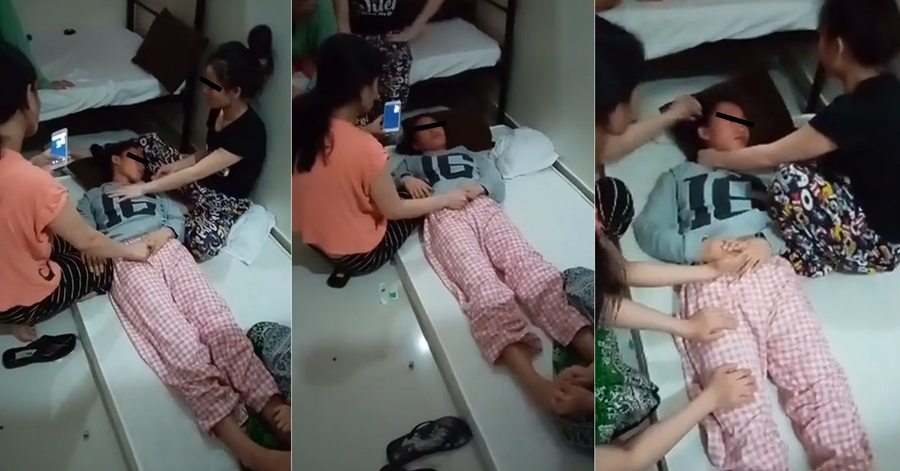 Filipina Worker Vomits Blood and Have Nosebleed Seek For Help
Based on the video on Facebook, a Pinay woman is seen lying on the bed floor showing no signs of strength. Her inmates inside the room are trying their best to make her feel comfortable and encourage her to be strong.
According to one of her colleagues, a doctor came to diagnose the sick Filipina, after three hours, she was found to have high blood pressure. They could not believe that the doctor only left without leaving any prescription or any kind of first aid treatment to remedy the current status of the patient. The doctor simply left.
The Facebook post is about helping a fellow Filipino worker in her dire situation. They are doing their best to help the sick Pinay and are hoping to reach this video post to those who have a kind heart to help.
Also Read: DFA Warns OFWs in Saudi to be Careful Social Media Posts
As stated by an OFW on the video, they are a group of 9 Filipino workers in a single room and is desperate to get repatriated to their respective home in the Philippines. Their current location is at Riyadh, Exit 2, and their agency is the Philippines is Pinoy Power Agency and Hesham Almusharraf.
All they can think for now is the safety of their fellow coworker and to get back home in the Philippines. They do not lose hope whilst in their current health crisis and even though they are locked by their employer.