A post on a social media website went viral. A "Pinay" Overseas Filipino Worker based in Riyadh, Saudi Arabia earned many blessings from her employer. The post was about the Filipino worker who showed her appreciation for receiving gifts and items from where she's working and wanted to share her blessings.
The post was an inspiration to some other netizens. It opens to bigger opportunities for other Filipinos, it simply expressed that not ALL employers are abusive and harsh. But rather, some employers can be generous and understanding.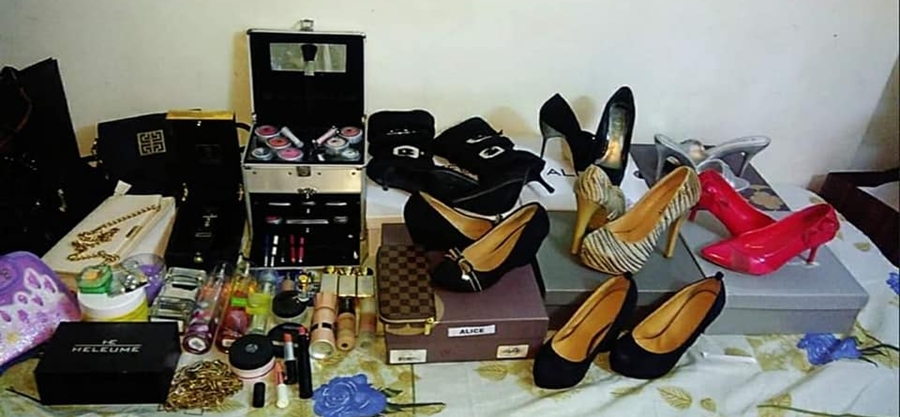 A Filipina Worker In Riyadh, Saudi Arabia Shares Her Work Experience And Blessings
The Filipina who is based in Riyadh, Saudi Arabia went back home in the Philippines with many blessings from her employer. She is truly lucky with having to receive these many things for her family and friends at home.
The name of this happy Pinay is Jocelyn Abades. She lived in Liloy, Zamboanga del Norte. She went to Riyadh, Saudi Arabia, and is fortunate to have a good employer. According to her post, she said that she received many gifts from her employer's daughters. The employee has 4 daughters in which they bring new things, so instead of disposing of their old belongings, it would be better to give it to Jocelyn.
Her post on Facebook: "Ptpa[Permissio to post admin], share ko lang ang mga regalo na binigay sa akin pati sa apat na dalaga almost mga kagamitan ko sa kanila lahat maloho sla at lagi bago gamit kaya dami pinamigay sa akin pati mga damit need ko na ipa cargo.. Last week isang room sa anak madam na my asawa na lahat gamit tinanggal mga party dress madami nasa akin lahat at mamahaling mga highheels apat na dalaga nagappalit ng kama at closet at dami pinamigaya sa akin jaya swertihan lang sa abroad at di lahat salbahe at masama…"