A group of Overseas Filipino Workers in Saudi Arabia is desperately asking for help. Our fellow Filipinos who are currently stranded without any work and food to survive. Especially in the time of pandemic crisis, it's hard to earn money and all they could do is ask for help.
The speaker of the group of OFWs called out the attention of any officials in the Philippines. He explained their currents status and all of them wanted to go back home in the Philippines. They feared the worst that could happen and may get infected with the Covid-19 virus.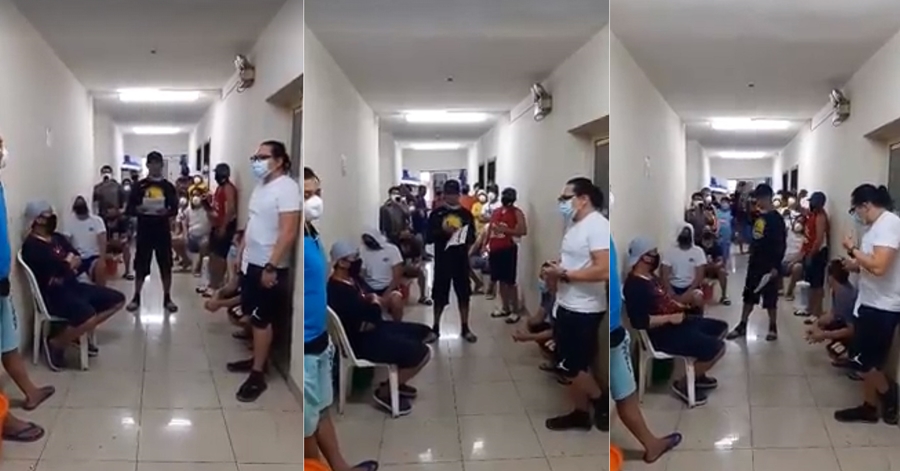 OFWs In The Kingdom Of Saudi Arabia Wants To Go Home
These Filipino workers are seeking any help they can get from anybody that can lend a hand. With the current situation, in these times of pandemic crisis, our movements are limited and therefore, chances of finding aid are very low.
According to the video posted on a social media website, it has been 3 months that they have not received any salary. This is because their employers stopped their businesses and operations.
Based on the video, as stated by the spokesperson of the group, he said that one of their colleagues has decided to end his life. It's such a tragic ending for their fellow coworker to resort to this decision.
The speaker's request to our government officials is for them to go home. They didn't want anything else to deal with the company they are working for, as their top priority is going home in the Philippines.
Despite not getting any pay for almost 3 months, the group of OFWs just wanted to go home. They are unable to provide for their family too. And it will be a wish come true if they can actually get back home.
As stated in the video, their company, Nasser S Al Hajri promised a flight schedule last June 18 and June 29. Their pleas are directed to President Rodrigo Duterte, Raffy Tulfo, and the Philippines' government.