Last Saturday (December 21), Philippine President Rodrigo Duterte did not miss the chance to extend some holiday blessings to his kababayan in Jeddah, Saudi Arabia a few days before Christmas in the Philippines.
During a special event in the Kingdom, close to 200 Philippine Consulate General wards received care packages and financial assistance from President Rodrigo R. Duterte and the Department of Foreign Affairs.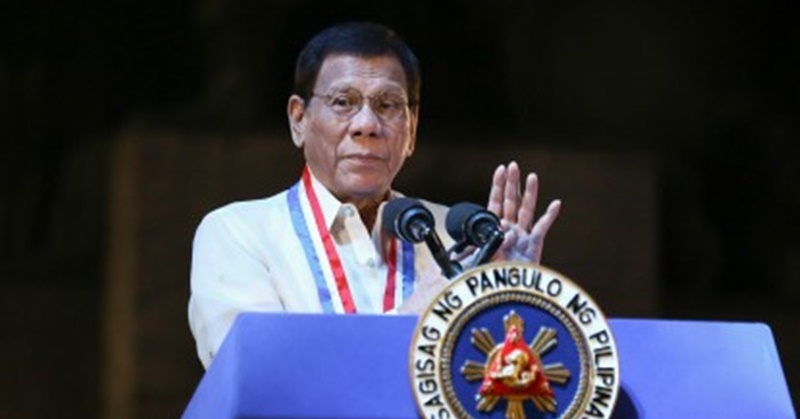 Pres. Duterte Extends Aid to OFWs in Distress in Jeddah
A meet-and-greet session was held on Saturday (Dec. 21) at the Consulate General in Saudi Arabia, with the Chief of Presidential Protocol and Presidential Assistant on Foreign Affairs Robert Borje and Foreign Affairs Undersecretary Sarah Lou Arriola, who led the handover of care packages to Philippine Consulate General (PCG) wards together with Consul General Edgar Badajos, as shared in a report by the Philippine News Agency.
The PCG wards who are waiting for repatriation remain at the Philippine Consulate General while their cases are being processed, most of which are cases of non-payment of salaries, as per Consulate General officials.
During the said event, Presidential Assistant on Foreign Affairs Robert Borje conveyed President Duterte's continuing personal concern for the plight of OFWs in the Kingdom and other parts of the world.
In his speech, Borje shared that the President has always been close to OFWs since he was a mayor of Davao City and that the Duterte administration is working hard to address OFW concerns.
During his last visit to the Middle East in 2017, President Duterte shared that the government continues to strive to provide a comfortable life to Filipinos so that working overseas becomes no longer a need but a choice.
And in a special video message played during the meet-and-greet, President Duterte extended his warm Christmas greetings to OFWs at the Consulate General.
In his message, the President thanked the OFWs for their hard work, loyalty to the country as well as for their support to his government. He also encouraged them to obey the law.
President Duterte shared, "Malayo man kayo sa ating bansa, malapit pa rin kayo sa puso ng inyong mga mahal sa buhay, sa inyong pamilya at mga kaibigan (You may be far from the country, but you're still in the hearts of your loved ones, your families and friends)," President Duterte said. 
"More than anything, we want you home. We want you to live fruitful and meaningful lives close to your loved ones," Duterte closed. 
ALSO READ: List of OFW Programs Launched during Duterte Administration