Sympathies pour for an OFW, identified on Facebook as Nhor Duma, after she makes posts after posts appealing for help to go home to the Philippines and detailing alleged abuse she is receiving from her wards in Jeddah.
According to her posts, she has acquired injuries – after minor beatings and a one-time tug-of-war of knives – from the children under her care. Photos of bruised arms along with an alleged stab wound accompanied the post made on December 23rd.

She had expressed intent to fight back if the employers continue the alleged abuse. In a separate post that she claims that nobody believed her when she asked for assistance from the embassy. The post reads,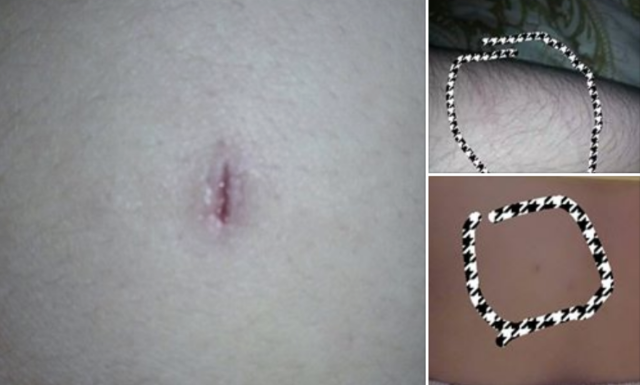 The OFW identified only as Nhor Duma also shared that nothing happened when she reached out to her agency's counterpart in Saudi Arabia, except that she was promised that they will call her regarding the situation. Nhor also expressed fear for what could happen to her in the same post.
In yet another post, she clarified that one of the photos is a shot of her bruised arm, after struggled to keep the knife away from her wards. She also claimed that her posts are made in secret, as her female employer had warned her against using her phone.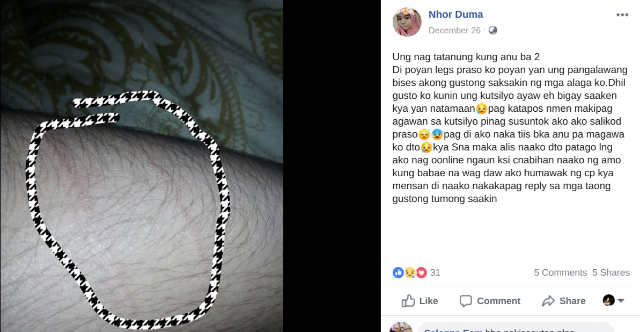 She shared that the abuse worsens everyday, in a post that reads,
The Pinay domestic helper also expressed disappointment at getting an allegedly abusive employer after months of waiting for her overseas employment.
Netizens have expressed sympathy for Nhor's plight and some have gone ahead and offered advice to where she should reach out to get the help she needs. One even went as far as asking for details of the abusive situation along with pertinent information, presumably to ask for help on her behalf.
As of writing, there is no news about the resolution to the maltreated OFW's allegedly abusive situation in Jeddah, Saudi Arabia.